In just a few days, the coolest new music venue, The Music Tent, will be opening it's doors to every music lover out there and we're sure there is no other place you'll want to spend your weekends.
We met up with Shady Mazhar, the founder of The Music Tent to find out just where this incredible idea came from and figure out just how much TMT will be changing our lives.
Where did the idea of The Music Tent come from?
The idea of The Music Tent came one day when I was dining with my wife in New Cairo. After the food came, I felt the urge to listen to good music. I found myself thinking, 'Why don't we have a place in New Cairo where we can go and listen to music and just have a good time?'
I shared my thoughts with my wife, who got really excited and told me it would be a great idea if we could make a place just for music.
That's where the idea came from. I automatically visualized a tent that would be just for music where we could attend new concerts playing all sorts of music.
A simple place that not only  gathers music lovers, but is also neat, comfortable and lively. A place where the experience, starting from finding your ticket until you attend the concert and go home, is very smooth.
This is all part of the deal, not to have any hardships when buying your tickets, parking your car or even entering the venue itself. We want to make all these steps as easy as possible and this is how it all started. I took it from there and started looking for possible venues to make this dream a reality.
Why were you focused on New Cairo?
Living here was definitely one of the contributing factors, but if you look at statistics, you won't find a music venue in our area. You won't find anything in Nasr City, Maadi, New Cairo or even Heliopolis. The existing music venues already available in Cairo are located on the other side of town in Zamalek or Downtown. So we thought about bringing the music world together in the eastern part of the city where it's all about music and nothing else.
We're focusing on music, not on cultural events. There will be no debates, panels or discussions held within the venue, just the bliss of listening to music. I thought of many locations, but my ultimate dream was to be located in Cairo Festival City.
I didn't think I would be lucky enough to actually make it inside, but decided to give it a shot anyway by calling Heba Moanes from Cairo Festival City's marketing department. She seemed very interested and welcoming, so we took it from there. I have to admit, it was really a great experience with Cairo Festival City and here we are now… under construction.

Why music in specific? What does it mean to you?
Music means a great deal to my heart. I grew up to the sight of my father playing music, engraving his love of music into me at a very early age. To share his love of music, I started taking lessons with an Italian pianist teacher who taught me all sorts of famous classical pieces.
When it was time to take the trinity test and advance in the music field, I found myself hesitating, not finding myself in this type of music or feeling the enjoyment or fun that music should make you feel. To my father's great disappointment, I quit the lessons, but that was the start of my never-ending journey with music.
At an early age, I was always listening to music, loving music more and more. For every era in my life, I have a special song, album or piece of music that had a deep impact and was the reason behind the change in my life. I have a lot of memories related to songs, albums or with people listening to these things with me.
Music means a lot to me in terms of mood making, I like listening to music alone in dim lights and have countless good memories of just listening to music.
What are you trying to offer with TMT?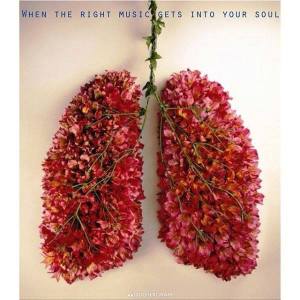 First of all, I want people to understand, not to judge the quality of musicians according to how famous they are.
Some bands are sponsored by famous brands and that's how they get acknowledged, but they're not as talented as they make them sound, whereas there are a lot of hidden talents that go unacknowledged, and that's where TMT comes in.
We don't plan to discover those talents, but rather open doors for passionate young artists who really have something to offer to the world through music.
I want people to really experience the effect of music, to put themselves under its magic and let it talk to you, inspire you or just flow inside you. It's not always about the lyrics, but music itself talks.
Every composer had something in mind or a certain feeling while he was writing the music. These feelings are captured inside the music, waiting to be released.
Leaving yourself to the music and letting it connect with your soul, you'll find it communicates something to you, or connects in a way that makes you feel a certain feeling. Whether it combines with your sadness or lifts your spirits, music enriches people's lives, makes you open your heart and experience a rush of emotions just by listening to good music.
What makes TMT different or special?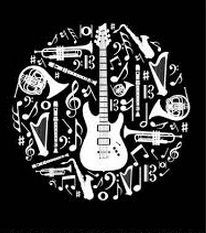 We will be working on a seasonal basis rather than all year round. In order to make every season special, unique and reflective of the actual season, we plan on getting musicians that compliment the attributes of the season and make perfect sense.
For example, I think jazz music is more into fall and winter, whereas rock and pop are more summery. We're still putting things together, maybe the first season will be a bit experimental through a mixture of different people just to figure out or fine tune our target.
Taking a break between each season is vital in order to have the chance to refresh our minds and think of upcoming music acts.
We're working on projects to make an incredible fusion between different genres of music and have bands bring something entirely new to the table.
Currently, a big Egyptian band and a Jordanian musician are collaborating together to produce something completely different and unique. Part of our vision is to make much more combinations and put together various musicians to introduce something completely new from different cultures.
TMT also really wants to listen to their customers' feedback, to ensure that everyone has a one-of-a-kind experience. We're willing to open our tent to bands who have a small fan base as long as they really have passion in what they do.
What obstacles stood in your way?
Money and money and money! Until now money is still a big challenge, because as you know, fundraising for these kinds of events requires quite a large amount. You cannot imagine how much money it consumes. But rather than displaying it in the form of an event and have certain sponsors fundraising each event, we chose a very different approach where more details are taken into consideration and the whole season is planned for rather than just one event.
I was lucky to find a partner, Ramy Aboelyazeed, who shows deep interest in my vision and the whole project itself. It started by being a financial agreement, but I asked him to join me in my journey of making this dream come true. Ramy is really helping me fight the battle of facing our biggest obstacle, which is the financial burden.
There are some sponsors who have showed interest, but we haven't signed any contracts yet. We're hoping that after we kick off, more sponsors will come along the way.
The other more emotional obstacle was my mother's disappointment when she saw the amount of effort, time and money I'm investing into TMT. From her point of view, it was a bit naive as she thought that this was not the reason God created me, that I could somehow do something more for the sake of humanity.
Even though it made me quite disappointed, it gave me more confidence and made me question if this was really what I wanted to do. It made me realize that one of my dreams was to reach people with music, maybe even play with these bands in hospitals, orphanages or elderly homes and spread happiness to those people that they didn't know they needed.
If you were to ask an orphan what he needed, the answer would never be to attend a concert. But if he would get that opportunity, it would make a huge difference and make him feel a kind of happiness he didn't know music could make him feel.
This made me feel that part of our social responsibility should be reaching people who don't have the luxury to attend these music concerts.
Which artists are you most excited about?
There are quite a few! Jaddal, a band coming from Jordan. Omar Khayrat,  because he's not only a legend, but very genuine and his music is close to everyone's heart. I'm also excited for Ousso Lotfy, a very talented guitar player, the best in Egypt if you ask me. We have musicians coming in from Egypt, Lebanon, Brussels and Tunis so far and I'm actually excited for them all!
What message would you like to send to the people?
Be ready for a different experience when it comes to music. Don't get stuck with only a few famous bands, but be open to new types of music and upcoming talents. And most importantly, be a friend to us. We want to have friends rather than clients, people who share our vision and want to see the tent be as exceptional as it's potential to be.
The tent will be richer when we have people who really care about it, who want to see it grow and share their thoughts on how to make it better. We're really looking forward to welcoming people and making them feel the warmth in our spirits as a team as well as everyone coming to attend.
WE SAID THIS: To find out more about The Music Tent and stay up to date with their concerts, like their Facebook page here and follow them on Instagram @TheMusicTentEG.