Planning a comeback can be tough for anyone, it is tougher still if your country is in tatters. However Lebanese designer Lara Khoury demonstrates that with a bit of beauty and some ingenuity people can maintain their dignity and individuality even in the darkest of times.
We talked to Lara Khoury about her latest work and how the different catastrophes that befell the world at large since 2019 and her country in particular affected her art, fashion, and professional outlook.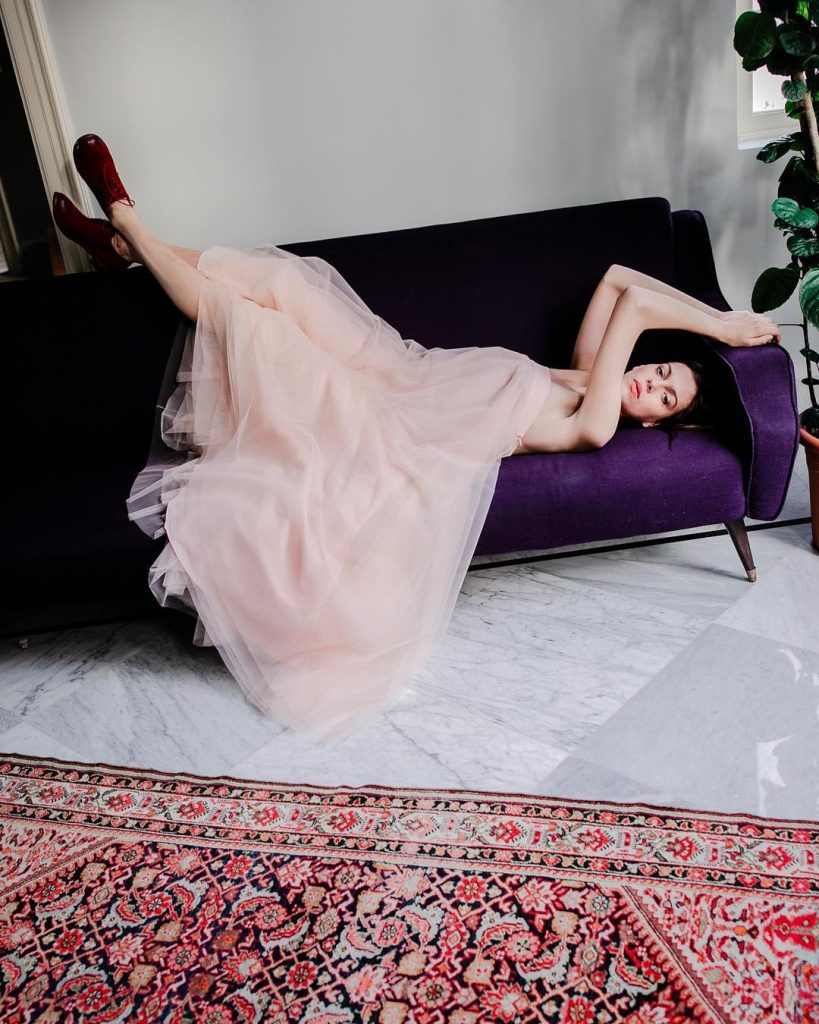 In the beginning, Lara Khoury knew she wanted to design and despite her choosing a non-academic career, her family supported her emotionally and financially in her bid to follow her heart and work in fashion.
After graduating from the École Supérieure des Arts Et Techniques De La Mode, or ESMOD in Paris 2006, things were going well, for a young designer living in the fashion capital of the world, but fate prompted a change of plans.
"In July 2006, after my graduation in Paris, I flew to Lebanon for a two-week holiday. Little did I know that I wouldn't been able to fly back, when the war between Israel and Hezbollah started. As my professional career unfolded, I noticed how I have had to always tilt and twist my career choices due to the constant political unrest in Lebanon."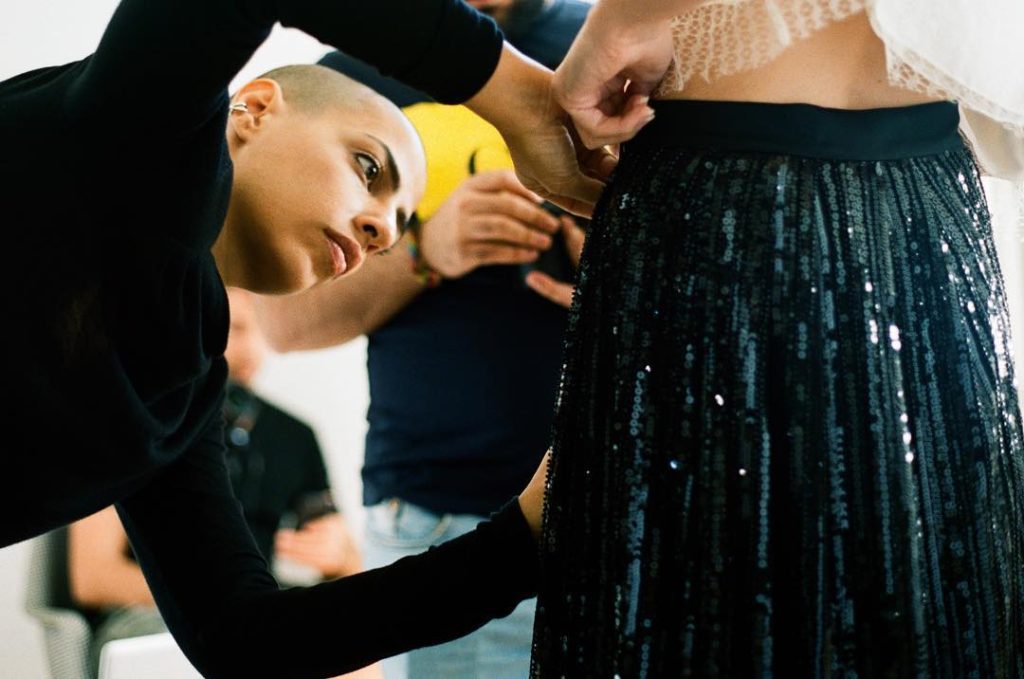 Once Lara knew she was to stay in Lebanon she decided to make the most of her stay there where she interned with some of the greats of Lebanese fashion, like designer Eli Saab and Rabih Kayrouz.
It was the latter who encouraged her to work on this project called Starch Foundation, which acted as an incubator for new Lebanese talent in the world of fashion. Rabih was a great mentor as he was able to direct Lara the right way and help her stand out with her unique identity.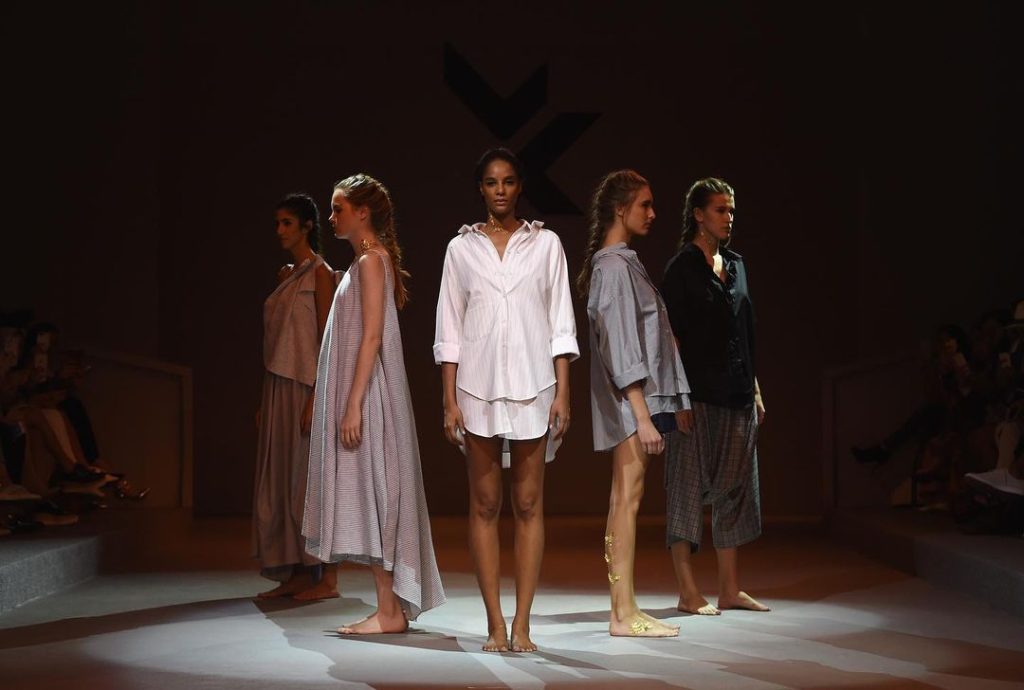 She used that time to learn more about what motivates her clients' tastes and working back home allowed her to grow more and advance more than she would have working as an employee under another designer in France.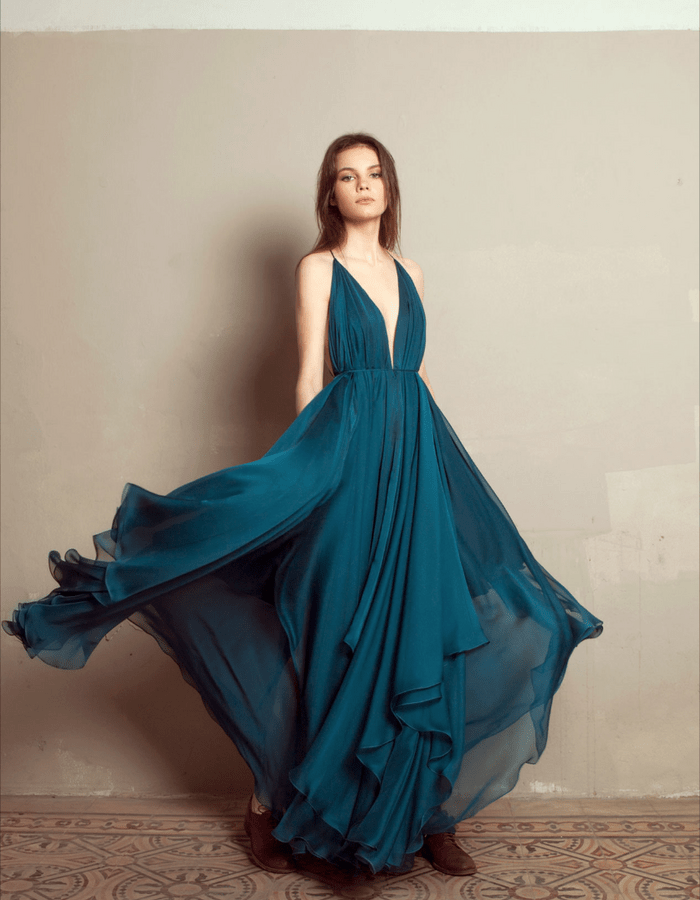 "It was a good opportunity to learn more and grow more, learning about the Lebanese and Arab markets, if I'd lived in Paris, I would have been an employee in a big brand within an established system with no impact on the industry."
Since then, Khoury opened her own boutique store and launched several collections, at least two every year, like the ready-to-wear woman's line in 2008, menswear in 2015, bridal collections even working on custom bespoke designs until she took a break when the events unfolded.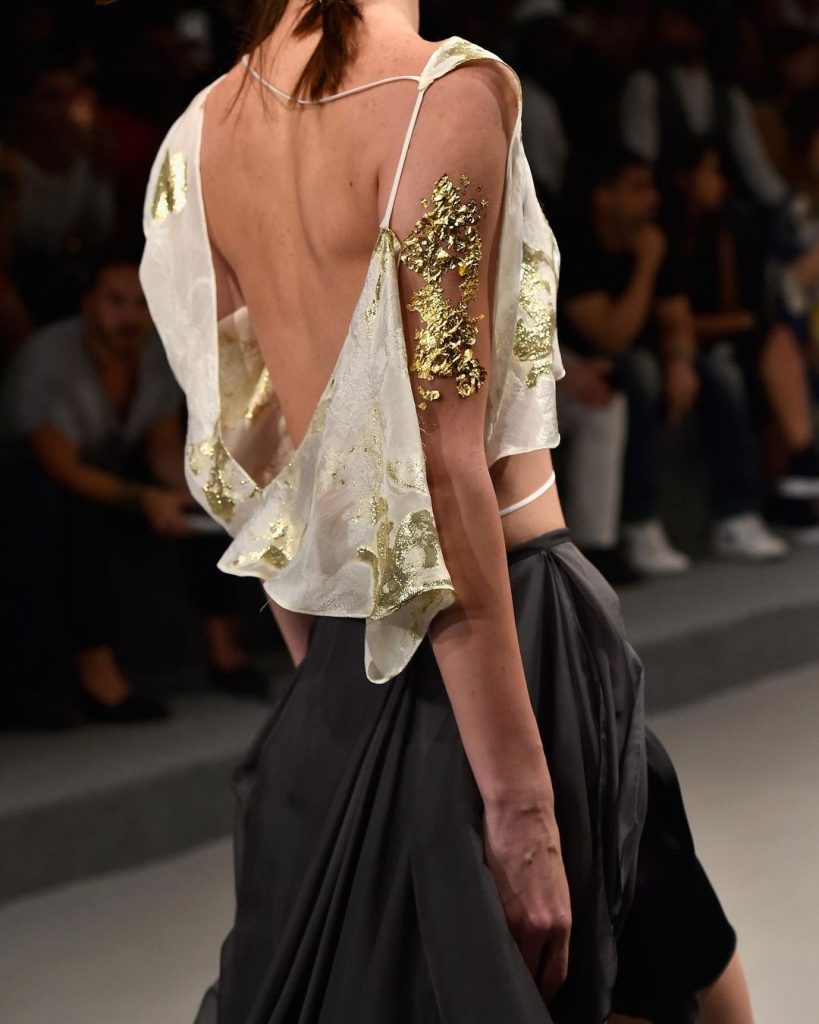 "I am empowered by so many things around me like my identity as a Lebanese woman," Lara said when we asked what motivates her and inspires her work.
The 2018, Eudemonia Collection was about the pursuit of happiness, going through a lost phase in life, unhappy with the polarizing 'noise' coming out of social media brought about by tensions amongst the competing factions in Lebanese politics.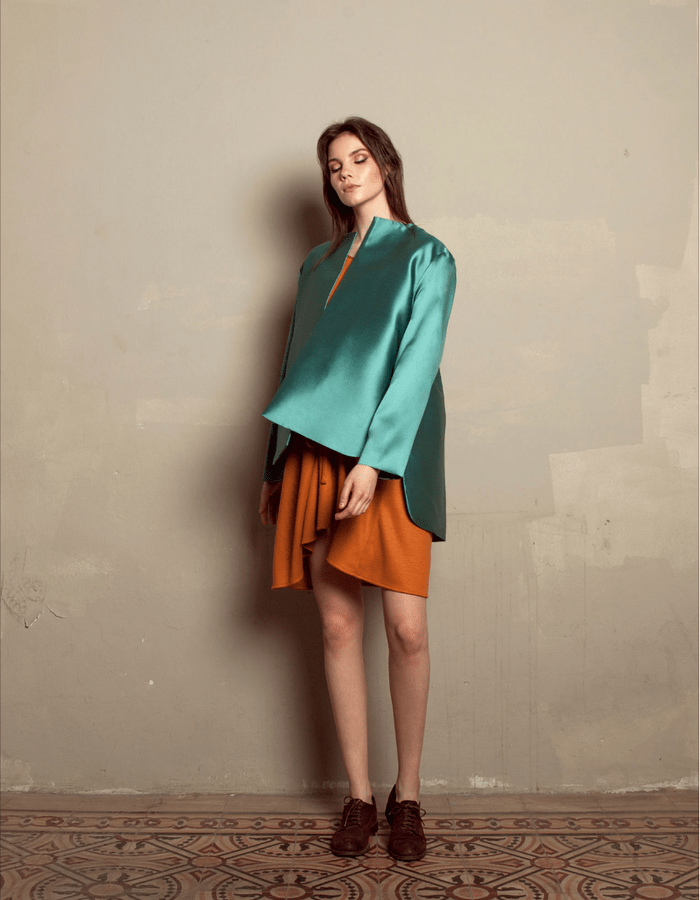 The idea of her collection was to prevent the negative effects of external forces from drowning out the positive inner beauty and uniqueness inside our hearts and being true to ourselves.
This was interpreted with flowy fabrics with lots of volume and the color palette resembled the color tones of human skin, ranging from pink hues and orange colors.
Khoury explained that when the protests started during October 2019, the streets in the vicinity of her Beirut boutique locked down, so much so the clients and even the employees couldn't make it through. The personal and professional toll of all this prompted a furious Lara to participate in the Lebanese Revolution and this went on for 6 months; until the Covid pandemic put life to a real standstill.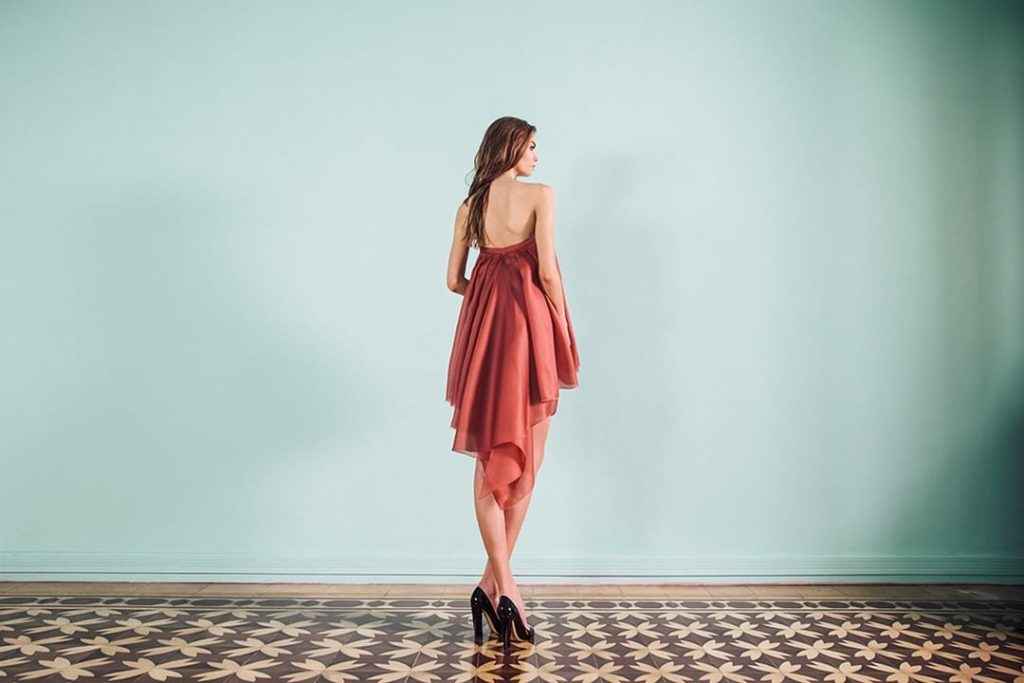 "I couldn't work and instead of making a new collection I decided to make a special project LKSOS The Secret of Survival and this project was for people who couldn't afford to buy clothes as the Lebanese banking system all but collapsed due to the political unrest and they couldn't withdraw their own money."
She launched this pattern kit containing the actual patterns of a selection of LK signature pieces, alongside an introductory and index of technical words used in the sewing realm, with a clear step-by-step instruction guide in English and Arabic, to be able to teach and guide people in need during these difficult times"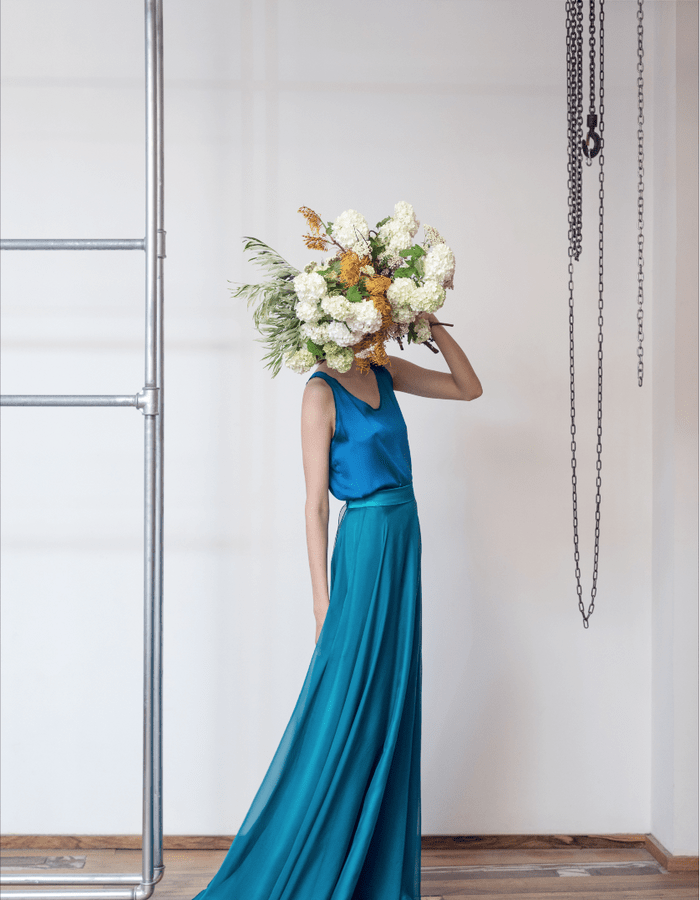 The concept wanted to instill an attitude of specialness and beauty despite not having money, teaching clients to be self-sufficient with detailed info on how to bring the cloth to life.
The idea was not just to have people re-create my own designs, but to gift them the power of knowledge and allow them to reinterpret my signature pieces using their own choice of fabric and material. I wanted to empower them towards their own fashion autonomy, for them to be able to build their own personal wardrobes irrespective of their economy, to express irrespective of trends, and to live irrespective of their limitations. The Secrets of Survival was my own participation to the Lebanese Revolution; sharing my knowledge to empower the Lebanese people in need." Lara said.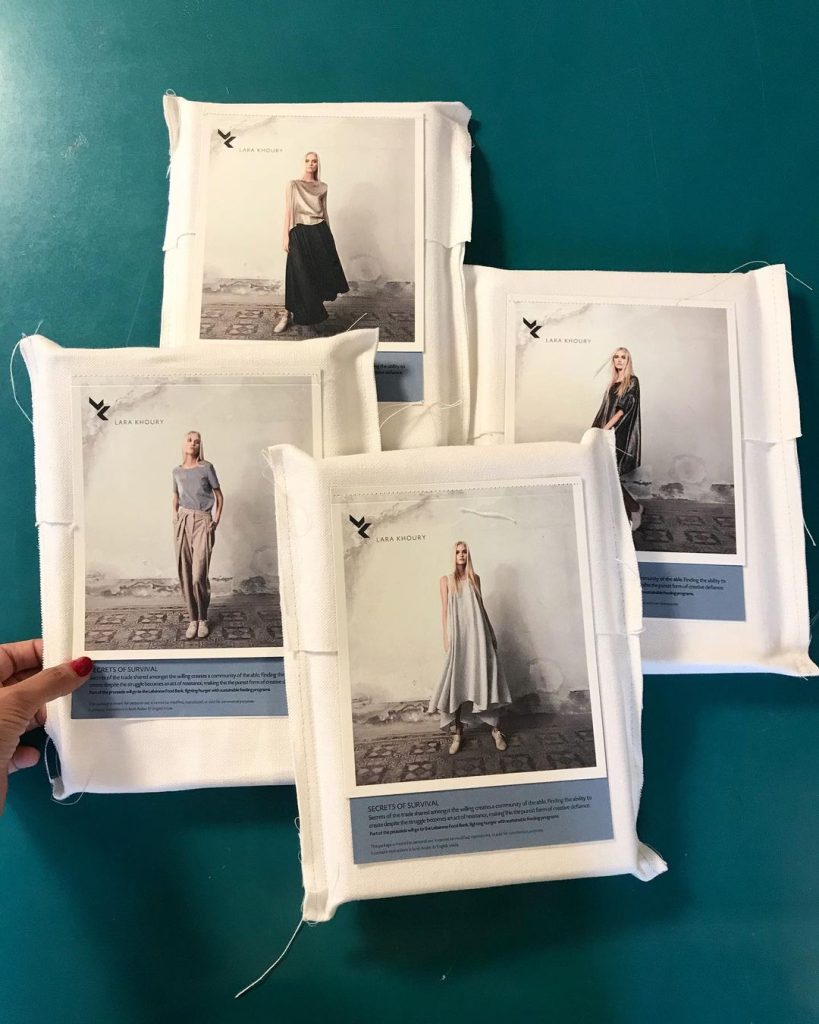 When we asked her about the infamous 2020 Beirut Explosion, Lara took a minute and told us that on that day she was unexpectedly invited to a lunch in Faraya, in the mountains of Lebanon. She had left Beirut on the morning of August 4th and returned the following day to see much of her beloved city (including her own store) in ruins.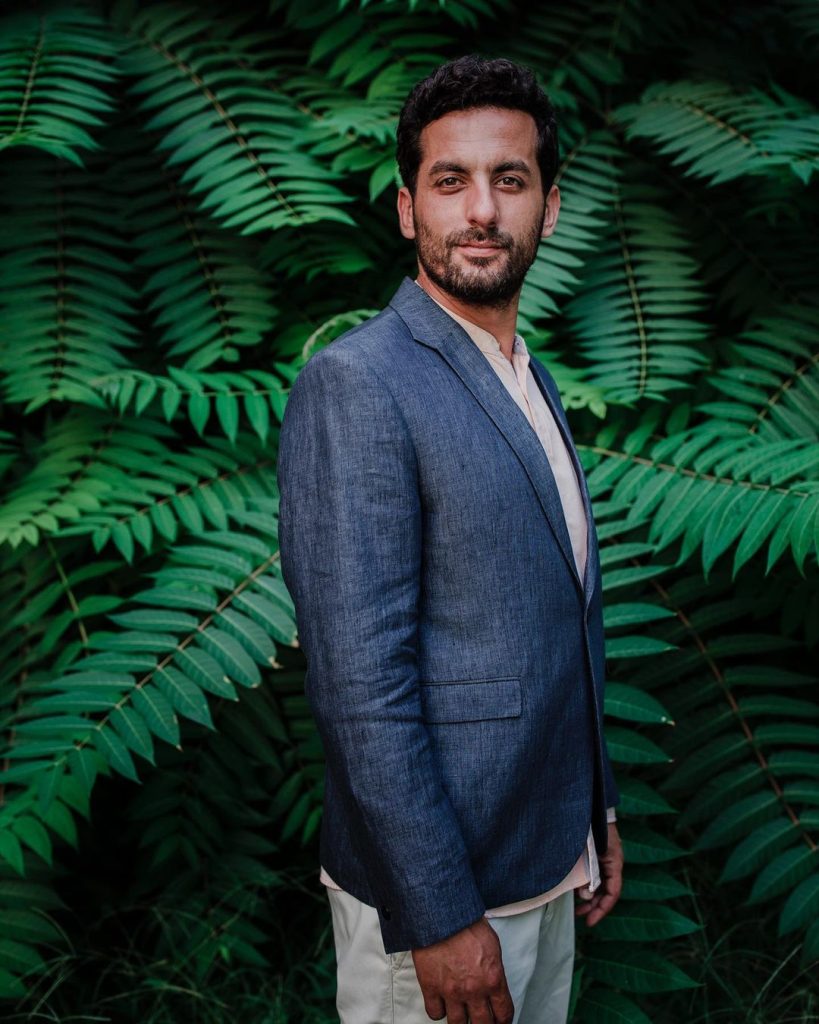 Lara decided that as the situation was untenable, she would go on an adventure to find a new home. The plan was to visit seven different countries over a year to figure out which country and its culture would be to her liking.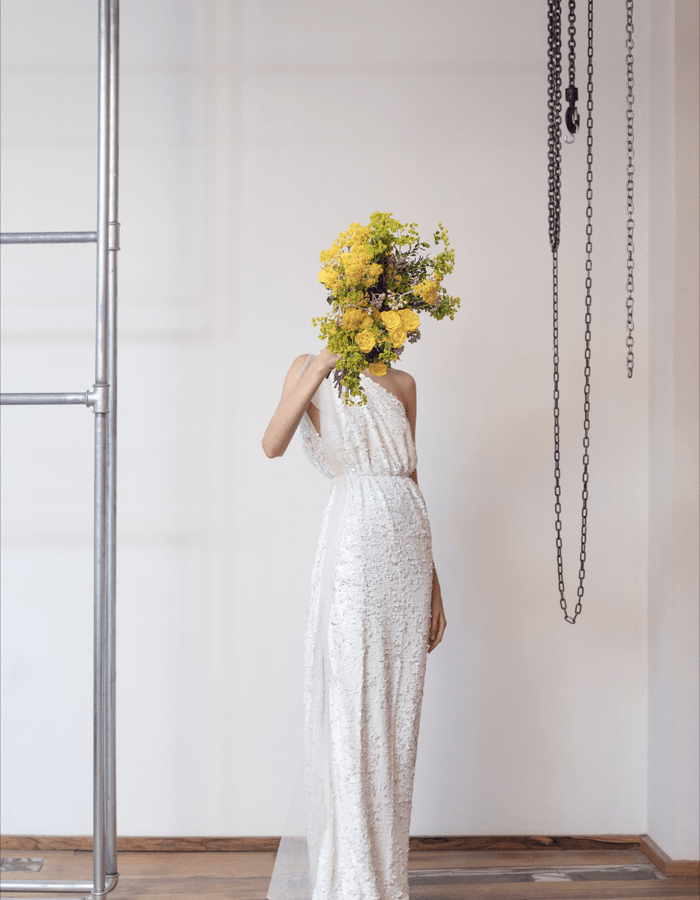 The first stop was Egypt and she never left. "The year became two and a half years because I simply fell in love with Egypt," Khoury said.
After taking some time to recuperate and work on herself, Khoury gained a new business acumen from courses and marketing classes.
Lara came to some realizations about the way she worked before and her future business efforts; choosing an online setting for her business for now rather than attempting to reopen her boutique in Beirut.
The new collection called 'The Resolute Collection' is a combination of previous LK pieces, survivals of the August 4th explosion.
Some outfits were repaired from the damage they sustained and others were reworked into new wearable pieces that would serve those wishing to be empowered by their steadfastness in the face of peril, standing out with confidence.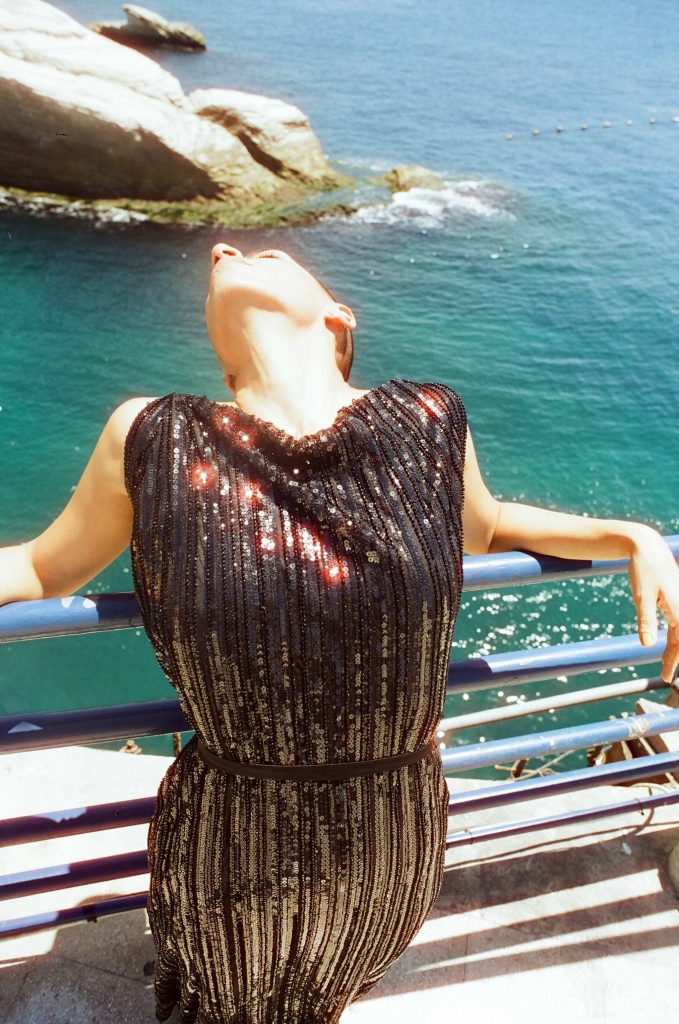 Lara plans to target the Gulf countries and she gains an in-depth understanding of that ever-so-growing market, looking deeper into the needs and challenges of her clients around this region.
As she relaunches her brand, more than three years after the August 4th explosion, she finally finds courage and pride in her work again, and prepares herself to regain the international fashion industry with her upcoming collection due to be presented at the Paris Fashion Week next March 2024.
WE SAID THIS: Don't Miss…From Humble Beginnings To Fashion Icon: The Rise Of Georges Hobeika In The Arab World