KSA's General Authority for Survey & Geospatial Information updated the official map of the country by omitting Israel and only keeping Palestine in the depiction of its northern boundaries.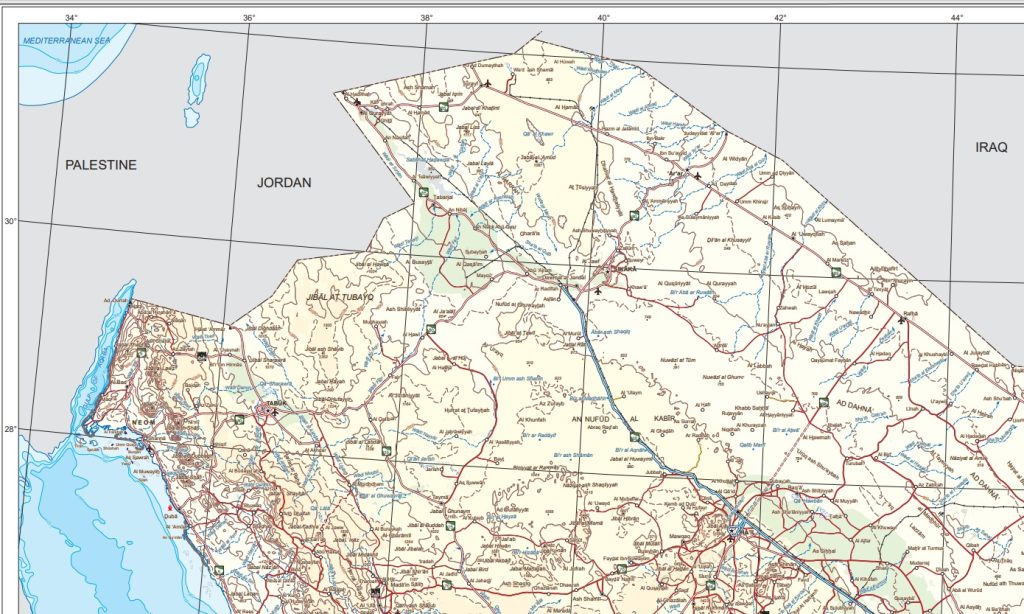 The US administration under President Biden has been pushing for normalizing Saudi-Israeli Relations following the footsteps of other Arab countries that chose to recognize the Jewish state in recent years.
H.E. Crown Prince Mohamed Bin Salman has stated in his last interview with Fox News that while steps are being taken to reach understandings with all of KSA's neighbors, normalizing Saudi-Israeli relations needs to be done in return for alleviating the suffering of the Palestinian people.  
WE SAID THIS: Don't Miss…Tal Al Sultan In Jericho, Palestine Becomes World Heritage Site