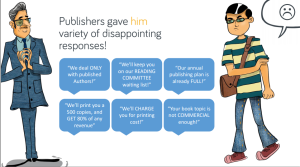 There are so many talented people around us, but we're unaware of who they are because we look at talent based on experience. Imagine the amount of young talents we never discover because they don't get the exposure they need and they're disregarded just because they haven't made a name for themselves yet. So how are those people supposed to get the exposure they deserve?
For writers, there is now a solution: Kotobna. Kotobna is the first online self-publishing platform that helps authors securely publish their work and reach millions of online Arab readers. Last month, they won the Ideas Track of the MIT Enterprise Forum Arab Startup Competition held in Kuwait.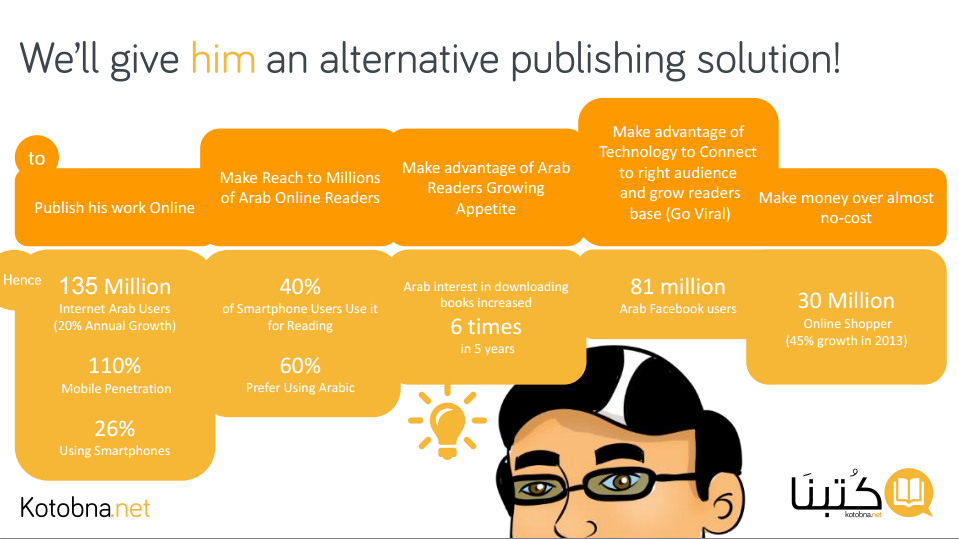 Forget about the limitations of the publishing industry, now young authors of comics, novels, research papers and collections have the opportunity to get the exposure they need and reach a wide network of around 30 million users in just a few simple steps.
All an author has to do is sign up on Kotobna with an annual subscription fee of 50 LE and submit their book to be published. At the beginning, the book will be on the app/website for free until 25 copies are downloaded, and then the price goes up to 5 LE for every download. After the book is downloaded over 100 times, the price goes up to 10 LE.
For every copy that is sold, the author will receive 60% and Kotobna will receive the other 40%, thus allowing a book to be published with minimal costs going into it.
Readers can find a wide variety of genres, authors and books on Kotobna's website or by downloading the app on their iOS or Android devices. Purchase is also made extremely simple with the many different ways Kotobna accepts payment: scratch cards, Visa and Mastercard, PayPal or through operating bills.
If authors are looking for more professional tailored services, they can go premium and Kotobna will organize their events, handle their PR and marketing, design covers, translate books to different languages and offer many more services.
WE SAID THIS: To find out more about Kotobna and what it has to offer for readers and authors, visit their website here or their Facebook Page here.