The Miniature Art Exhibition has made its way to a cozy hidden gallery in a scenic little street in Zamalek called UBUNTU Art Gallery. When you hear the word miniature art, your mind may automatically imagines tiny artworks. In reality, these works weren't literally mini but rather scaled down. 
Behold the magnificent exhibition showcasing the works of over 40 incredibly gifted Egyptian artists, with a dazzling array of art forms. Ranging from paintings and exquisite sculptures to intricate fabric work, each piece is a testament to the skill and creativity of its creator. Together they form a breathtaking collection that will leave you awestruck.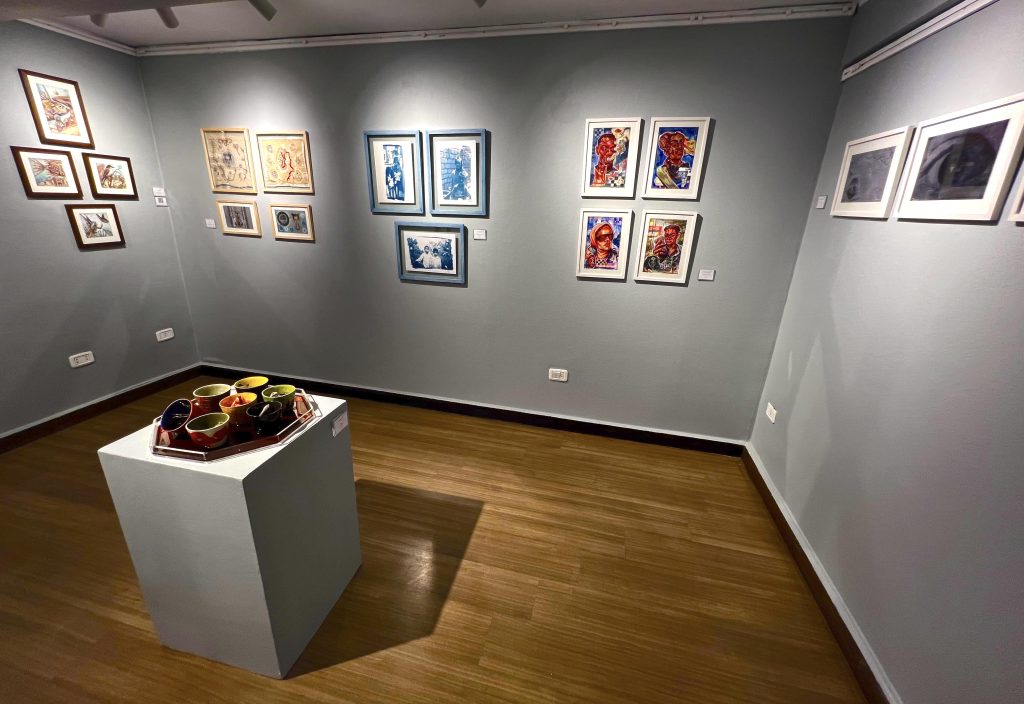 As you stroll through the halls and rooms filled with vibrant paintings and canvases, each brush stroke and color choice is carefully crafted to elicit a specific feeling or mood. It's impossible not to be moved by the sheer power and beauty of these works of art.
Zeina Hussein's acrylic Egyptian folklore art is a magnificent portrayal of the rich cultural heritage of Egypt. Her triptych masterpiece depicts Egyptian folklore in a fascinating way. The three canvases work together to tell a story, with each one depicting a different scene from Egyptian folklore. Huessin's skill and creativity in using acrylic paint to create a vibrant and captivating world are truly impressive.
The acrylic and duco work of Nour Hussein's collection of small paintings portrays construction work sites. The painting's vibrant colors and intricate details create a sense of energy and movement. It draws the viewer in and invites them to explore the complex world of construction.
The artist's use of earth-toned oil paint on three round canvases creates a sense of unity and continuity. Suggesting a connection between the three pieces. Sarah El Sherbini's mystical art is a beautiful and enchanting piece that explores themes of spirituality and mysticism.
This exhibition features an intriguing collection of sculptures that showcase a wide range of styles and techniques. The sculptures are crafted from a diverse selection of materials, such as bronze and polyester resin.
When it comes to sculptures, Heba El Gindi's pieces are thought-provoking art. The two figures sitting back to back suggest a sense of disconnection or conflict, while the third figure, who stands apart from them, creates a sense of ease. The sculpture invites the viewer to contemplate the complex dynamics at play among the figures.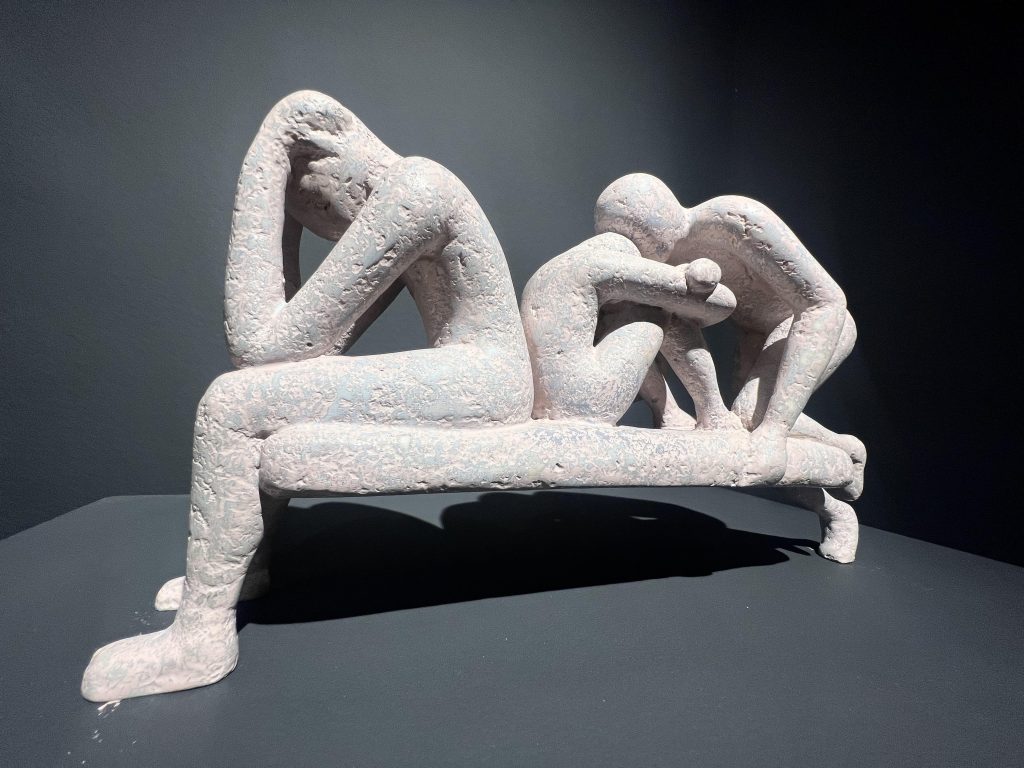 This stunning bronze sculpture made by Eman Barakat is an example of contemporary art that explores the human form in an abstract way.
Applied Arts graduate, Merna Keroulos' statue was among the many marvels. Her piece "Without Reins", depicts the bond between man and horse. The artist explains, "The idea behind this sculpture is that we live in an age where trust is vanishing. However, the bond between man and animal will always remain." She stripped the two figures of details because she wanted them to represent a unified body.
The exhibition also displayed an impressive collection of creative and intricate fabric pieces that showcased the beauty of yarn work and embroidery. One of the embroidery pieces by artist Sarah Tarek was particularly striking, as it depicts a unique look at the female uterus and embryonic development.
While yarnwork of artist Sabaah Naim is equally impressive, with its vibrant colors and dynamic textures. She's used a variety of yarns and fabrics to create stunning compositions that are full of depth.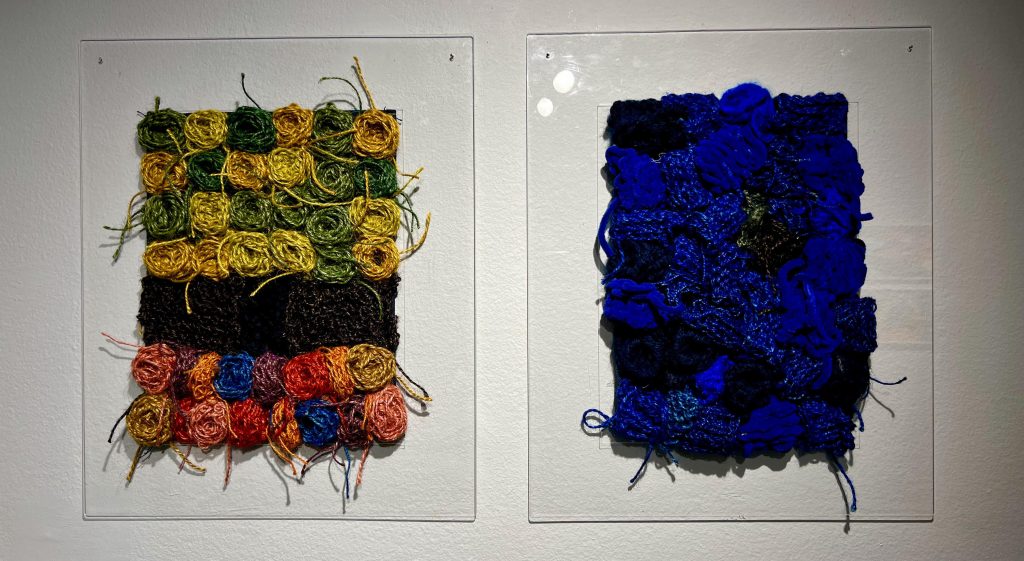 The miniature art exhibition was a delightful experience that is highly recommended for anyone who appreciates the beauty of small-scale art. The exhibition will be displaying the miniatures from 11 a.m. to 8 p.m. daily until June 20th.
WE SAID THIS: Don't Miss…Cairopolitan's Cairo Prints Exhibition Is Back For A Fourth Round