Interactive Exhibition "Properties of Space: Cairo's Contemporary Art Scene" In The Heart Of Cairo Starting July 24
From July 24th to August 24th, the School of Continuing Education at the American University in Cairo (AUC) is co-hosting an exciting event, "Properties of Space: Cairo's Contemporary Art Scene." The event aims to showcase the boundless creativity of Cairo's contemporary art scene through a panel discussion and a selection of thought-provoking artworks.
The event kicks off with a panel discussion featuring esteemed experts in the field of contemporary art. Moderated by Kevin Krapf, this enlightening discussion will delve into the stories behind captivating masterpieces. The panelists include Hany Rashed, an accomplished artist; Hana Al Beblawy, the founder of ARD Institute for Contemporary Art; Huda Lutfi, a renowned artist; Lamees Abdel Aziz, the Associate Director of Gypsum Gallery; and Alexandra Stock, a curator.
The panel discussion will take place on Monday, July 24th from 6:30 pm to 7:30 pm at Oriental Hall in AUC Tahrir Square. It is an excellent opportunity for art enthusiasts and professionals alike to gain insights into the contemporary art scene in Cairo.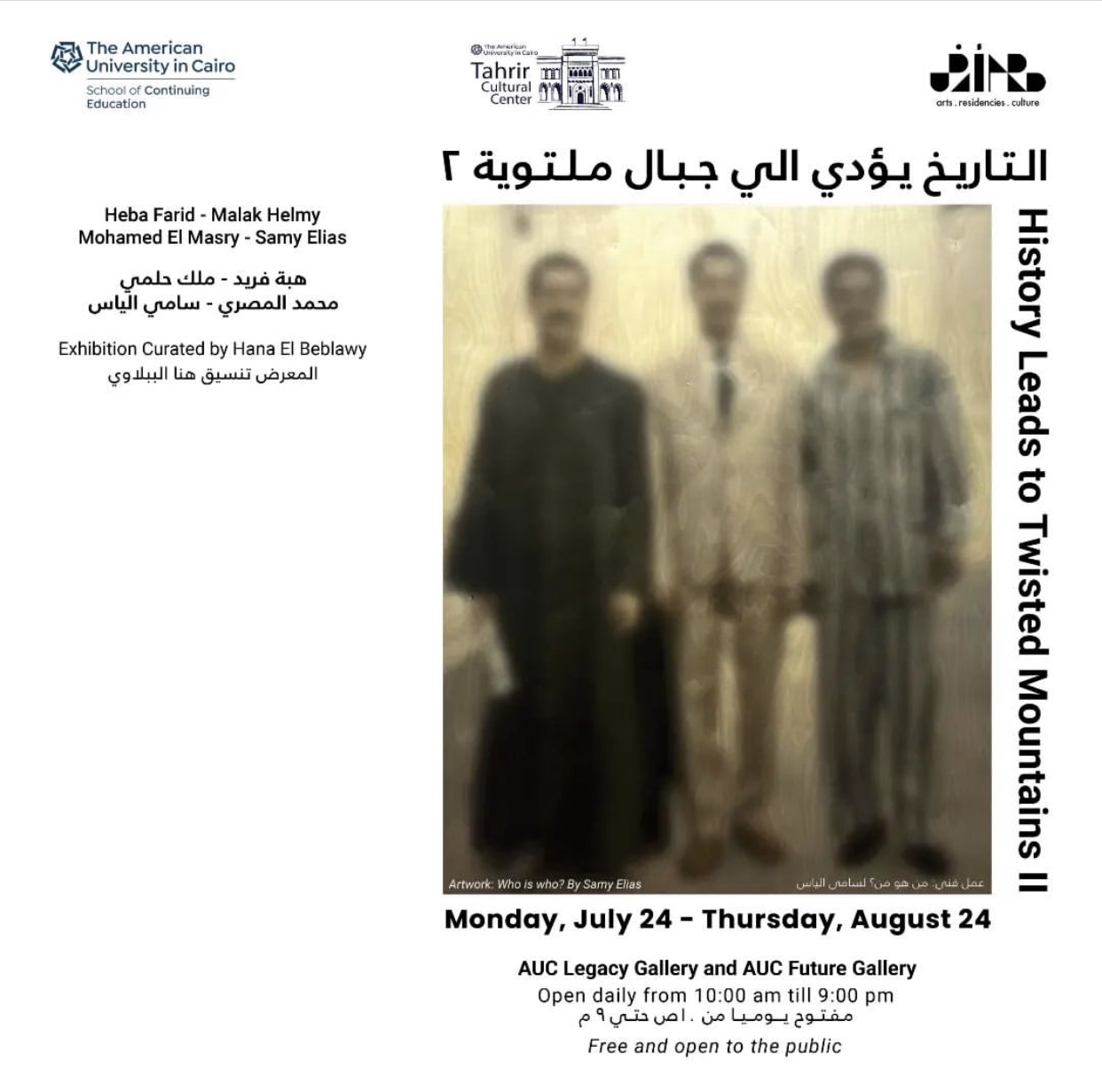 Following the panel discussion, attendees will have the chance to join the panelists on a tour to explore three contemporary art exhibitions. The first exhibition is "Pump" at Margot Veillon Gallery. Curated by Egyptian visual artist Hany Rashed, this exhibition features works by Amina Yahia, Osama Ehab, Dalila Hassanein, Abdoul, Aya Gamil, and Mariam Soliman. These artists push the boundaries of creativity and offer unique perspectives on various themes.
The second exhibition is "History Leads to Twisted Mountains II" at Future and Legacy Galleries. Curated by Hana El Beblawy, curator and founding director of ARD Art Institution, this exhibition showcases the works of Malak Helmy, Heba Farid, Mohamed El Masry, and Samy Elias. Through their art, these artists explore the intersection of history and contemporary society, creating thought-provoking pieces.
The third exhibition, titled "Next," is an interactive exhibit happening simultaneously in two galleries. Marriott Gallery will host a performance by musician and sound artist Hana Yousry, while Falaki Gallery will feature an ongoing installation by artist Rawan Abbas. This immersive experience curated by Kevin Krapf invites visitors to engage with the artworks in a unique way.
The opening of these exhibitions will take place on Monday, July 24th from 7:30 pm to 9:30 pm. However, the exhibitions will continue to be open to the public from Monday, July 24th to Monday, August 14th from 10:00 am to 9:00 pm. This extended duration allows art enthusiasts to visit at their convenience and fully immerse themselves in Cairo's contemporary art scene.
All events and exhibitions are free and open to the public. Whether you are an art aficionado or simply curious about exploring new creative expressions, "Properties of Space: Cairo's Contemporary Art Scene" offers a unique opportunity to witness the diverse talents of emerging and established artists in Cairo. Don't miss out on this enriching experience that celebrates the limitless possibilities of contemporary art!
WE SAID THIS: Don't Miss…It's The Little Things That Matter: A Showcase Of The Miniature Art Exhibition In Zamalek