The cold weather is taking the Middle East by storm. Literally. Several Middle Eastern countries have halted several things due to the ongoing rainfall, storms, and snow. Heavy snow blanketing the streets has reached as high as 15 cm. On the bright side, people have taken to the streets to celebrate this wonderland scenery. Also, exams have been postponed, yay!
Syria
It's snowing excessively in Syria. The first snow this winter is in the Syrian capital, Damascus. The streets are completely white, roads are closed and official businesses have been paused in the time being.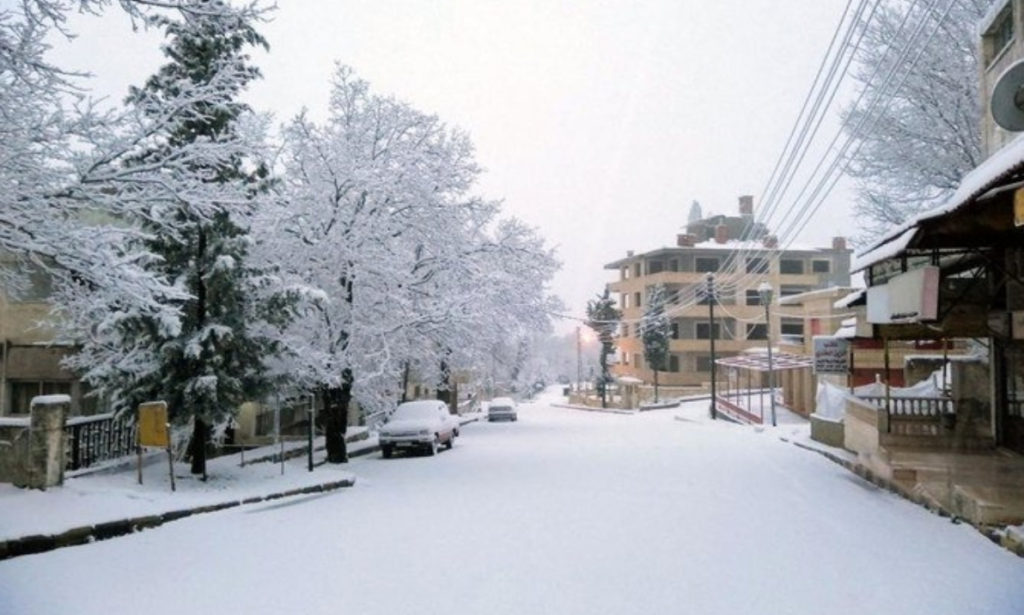 Children in Syria started playing with the snow, having snowball fights, and building snowmen, since this is the first time in years that Syria experiences snow like this!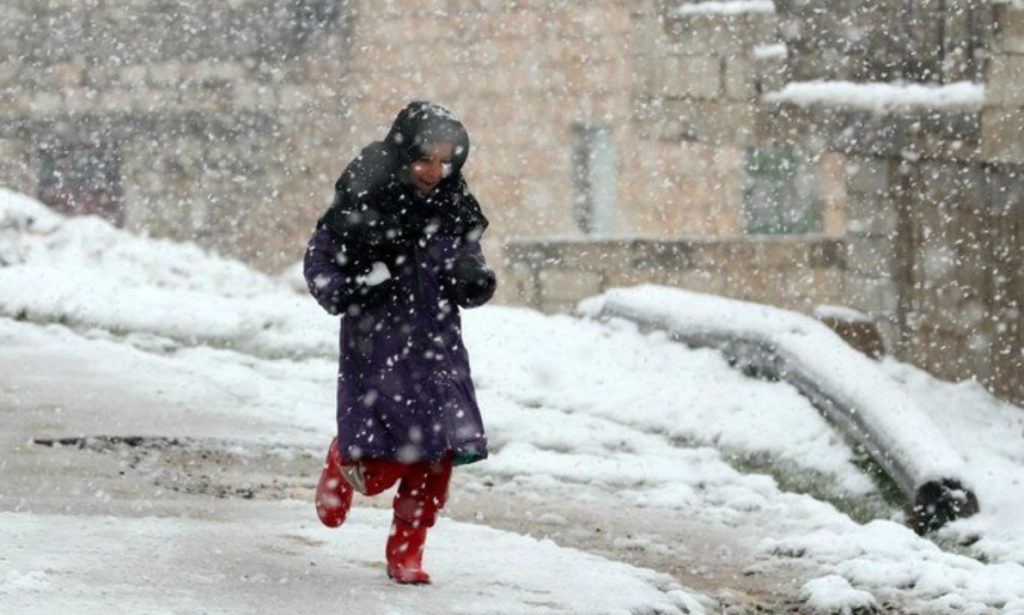 Lebanon
People in Lebanon seem to be enjoying the heavy snow. It's the first time to snow in years there. They are enjoying it at Lebanon's eastern Bekaa Valley, going out and about and just letting that weather sink in!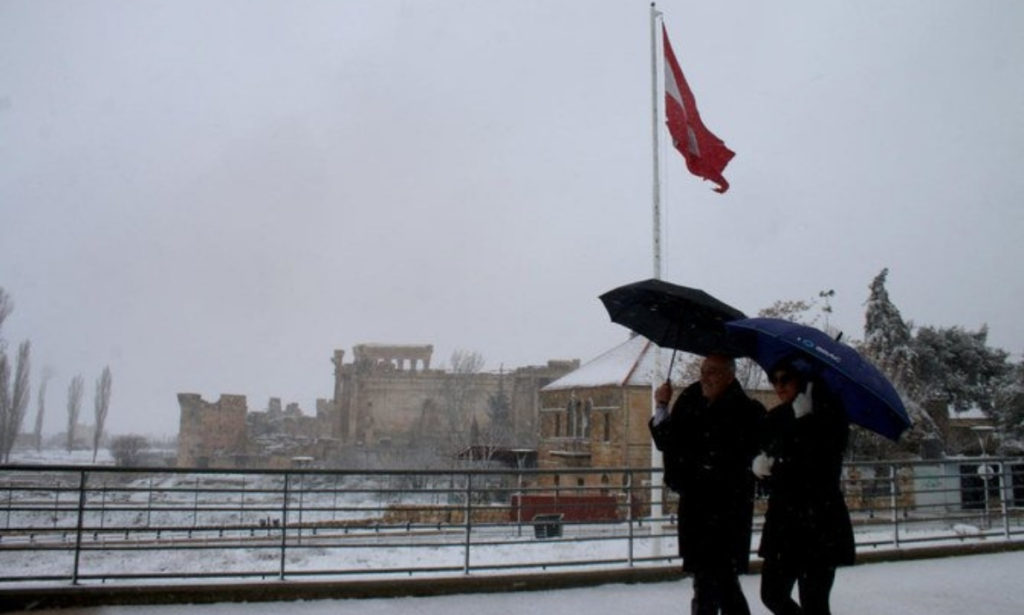 Palestine
In Palestine, exams are postponed in some universities and the road between Tel Aviv and Jerusalem is closed temporarily as a result.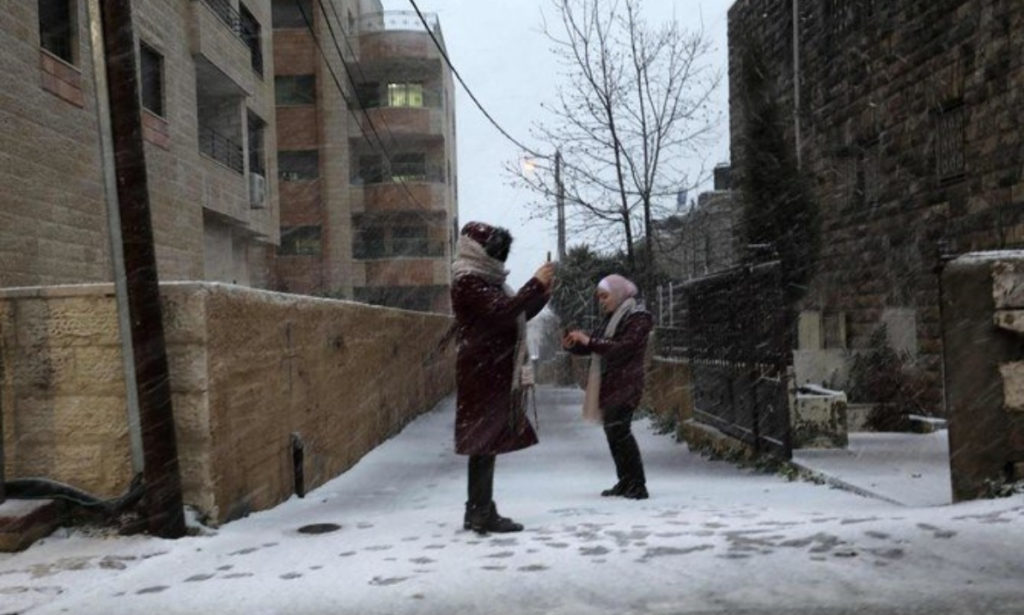 Palestinians taking a stroll during the storm!
Jordan
Meanwhile in Amman, Jordan, temperatures are expected to reach around three degrees Celsius, with snow expected during the day as well as a mix of rain and snow at night, so regardless if you're a morning or night person, the day is full of snow!