Have you ever been to Saint Catherine? If not, it should definitely be on your bucket list.
Saint Catherine is a great vacation destination, it has everything you need to enjoy a peaceful, relaxing getaway. It is also home to Mount Sinai, which is a great camping spot for tourists, and Saint Catherine's Monastery, which contains the world's oldest continuously operating library.
Another reason why you should visit Saint Catherine is that while Egypt was flooded by rain these last two days, South Sinai saw some snowfall, leaving us with a breathtakingly white Saint Catherine this morning.
Even though it is unusual for it to snow in Egypt, it's not the first time it snows in Saint Catherine. Each winter, South Sinai witnesses some snowfall. As a matter of fact, two months ago the same beautiful sight was seen in the very same place, which makes us wish we were there to enjoy the great white angelic vibes it brings and the amazing weather.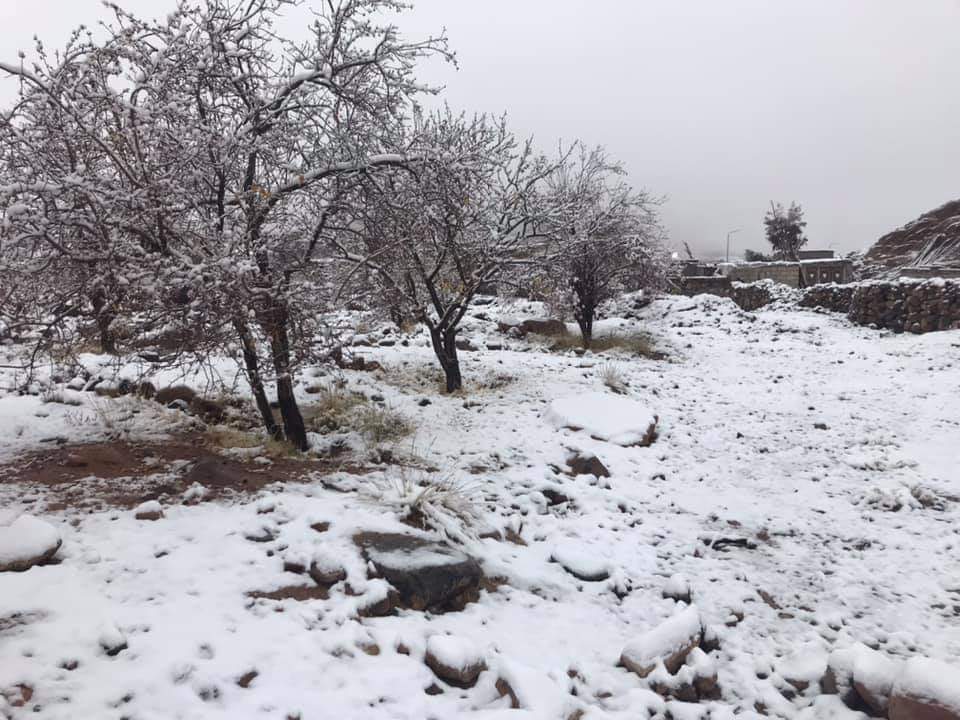 WE SAID THIS: We're seriously considering dropping everything and heading to St. Cat, consequences be damned!