Horse-Surfing: Everything You Need to Know About UAE's New Favorite Royal Sport
via: shortlistdubai.com
Yes, you heard that right, horse-surfing! What is it, you may ask? Well, horse-surfing is a novel form of sport where surfers are tied and pulled by horses moving in water.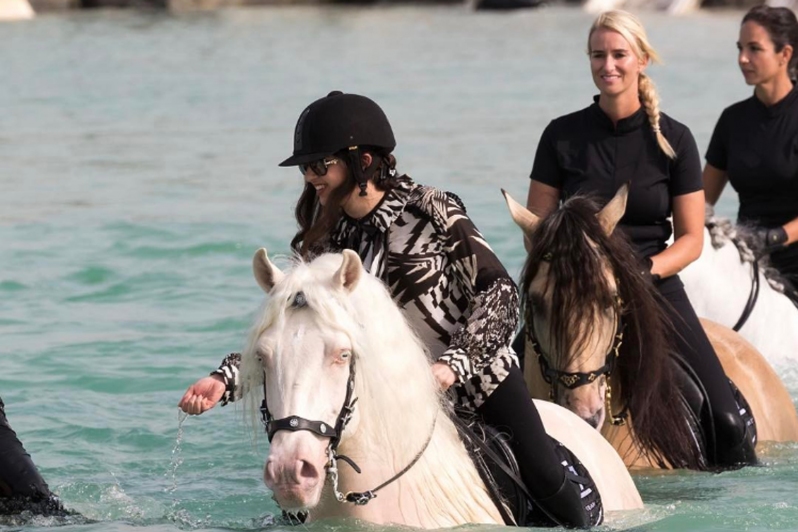 This sport has apparently become the nearest and dearest to the hearts of Dubai's royal family, especially to the hearts of Dubai's H.H. Sheikh Mohammed bin Rashid Al Maktoum's two daughters Sheikha Maryam and Sheikha Maitha.
These two princesses are really beating mainstream ideas that most people hold towards daughters of the royal families within the Gulf region. The lives of these women is not just about shopping sprees, these women have a passion in life for equestrian sports.
Consider, especially, Sheikha Maitha who, in 2013, became the pioneer of bringing women's polo to the Middle East, as a respectable professional sport.
Moreover, Sheikha Maitha is the founder of Team Z7: the equestrian club –shown in this video– credited for bringing this new and cool sport called Horse-surfing to the UAE.
WE SAID THIS: You go ladies!