The Internet works in mysterious ways…mysteriously bizarre that is. A recent Facebook post went viral, and it has left us utterly confused.
The post was made by photography page "Ozo Photography" — a Facebook page that holds competitions for the best love story for the chance of winning a free photo session. One of the contestants went viral for all the wrong reasons.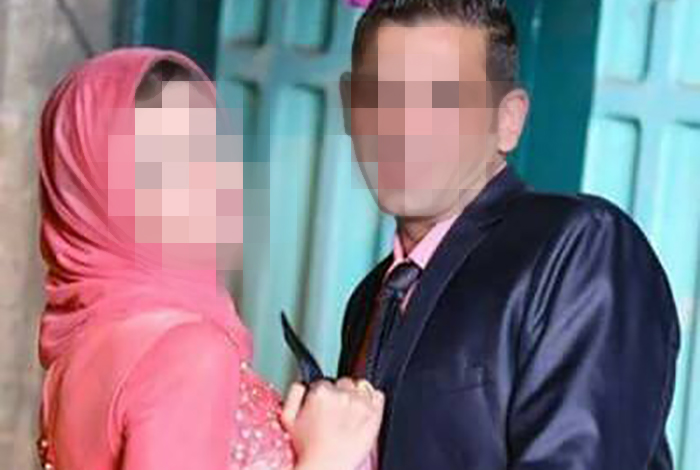 Meet Hamada and Rewan; a supposed couple who want to win a photo session; what's wrong with that? Well, the story is quite disturbing. It seems from the post that Rewan was the person one who shared her love story with Hamada. The way the story is phrased makes it seem like it's a cute and romantic story, but it isn't. We decided to break the post into points so you guys understand what is actually happening.
Hamada is Rewan's cousin.
When he was 21-years-old and enrolled in the army, she was in grade 6.
He told her he loves her while he was driving her to a private lesson. Again, when she was in grade 6.
While there's nothing wrong with age difference, bare in mind that she was 10 or 11 years old maximum.
She mentioned that he loved her "ages ago," but she viewed him as a cousin and a brother.
You'd expect that she would tell her parents and they would give the 21-year-old man an ass-whooping? She didn't.
They, instead, kept talking for a year, and she fell in love with him.
Her mother knew and she told his mother, and they had to break up.
He still insisted on talking to her, and talked to her behind the mothers' back.
We're reminding you again that at this point he was 22, and she was 11 or 12.
Once again the parents knew, and the "couple" stopped talking.
He wanted to "make her jealous" so he got engaged to his other cousin, who is also Rewan's cousin.
She went to the engagement party, and on the next day they were back together again.
Her father knew two weeks later, and caused a huge problem.
She was in grade 8.
They stopped talking for a year.
A year later, when her mother was giving birth, she saw him but he wasn't wearing his ring.
She didn't talk to him because she wanted to act "upset."
He showed up again at the sebo3 (baby shower), a week after they saw each other.
Her mother found out that they talked, AGAIN.
He then proposed to her and they finally got engaged.
She was in grade 10, making her around 15 or 16 years old.
The post has now garnered 1,666 shares and over 1,700 comments. Social media users flooded the comments section with "pedophilia," "incest," and "cheating," and wondering how the parents can let something like this happen. If the story is true, we here at Scoop Empire aren't quite sure how the photographer thought it was okay to share it on their page.
WE SAID THIS: Let us know what you think in the comments section.