Following a four-year hiatus from television, Egyptian actress and singer, Donia Samir Ghanem returns this Ramadan with the show 'Gat Salima.' Ghanem plays the character of Salima, a bibliophile who lives with her younger brother, evil stepmother, and stepsisters. With her only solace being books, the story written by Karim Youssef and directed by Islam Khairy and Hamada el Sharkawy is a new take on a Cinderella fantasy.
Salima who is overworked by her stepmother and stepsisters doesn't get to control anything in her life but the bookstore that her father left her, until she learns that her uncle wants to sell it. As she's clearing out the books and finds a vintage one, she decides to read it to her brother as a bedtime story.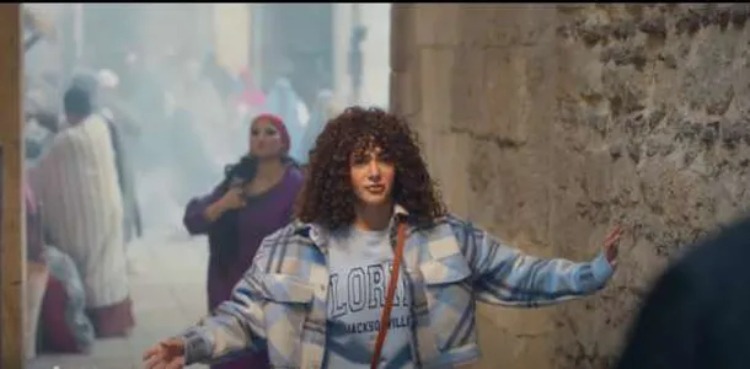 Later that night she lays beside him ready to take him on an adventure but instead they land inside the book. Transported into a town of kings and queens, Ghanem loses her brother amid the hustle and bustle of the town, and it becomes her mission to find him as she sticks out with her 21st-century fits and expressions.
The show is filled with bookworm symbolism, whether it is the owl that flies in right before Salima and her brother jump into the book or the coffee guy next to Salima's bookshop named, Tawleefa; a play on the term often used for literary works when a project is well-constructed.
From catchy musical titles to vibrant characters, though the show doesn't necessarily make you want to jump in the book, it definitely makes you glad for Ghanem's lively return to our screens.
Let us know your thoughts on the show thus far.
WE SAID THIS: Don't Miss…Highlighting Top Ramadan Show Opening Songs