All registered and ready for The Trifactory's Pyramids Half Marathon 2020 on Saturday?
For the second year, and under the slogan 'Race Through History', The Trifactory will be organizing its signature running event at the Great Pyramids of Giza. The race features three distances – 21K, 10K, and 6K – meaning it's for everyone.
We spoke to Seif Fawzy, Founder & COO of The Trifactory, and he gave us exclusive insights on how to prepare for the marathon, as well as a sneak-peak on what to expect at the finish line!
First thing's first, arrive early. The race starts at 8 am, and you definitely don't want to be late!
Stay away from fats and greasy foods, and go for foods that are easily digestible. However, don't have too much fiber; you wouldn't want to be using the bathroom too much prior to the race.
If it's your first time, don't rush, and just take it easy. Try to pace yourself, so you can finish whichever distance you're going to be taking on. Also, remember, warming up well is key!
Although every runner usually has their own pre-race routine, Seif recommended making sure to keep your body in the same habits that it's used to, on the day of the race.
"Marathons are a lot more challenging than people think, but also a lot more fun and satisfying at the end. You will definitely get the runner's high," Seif promised.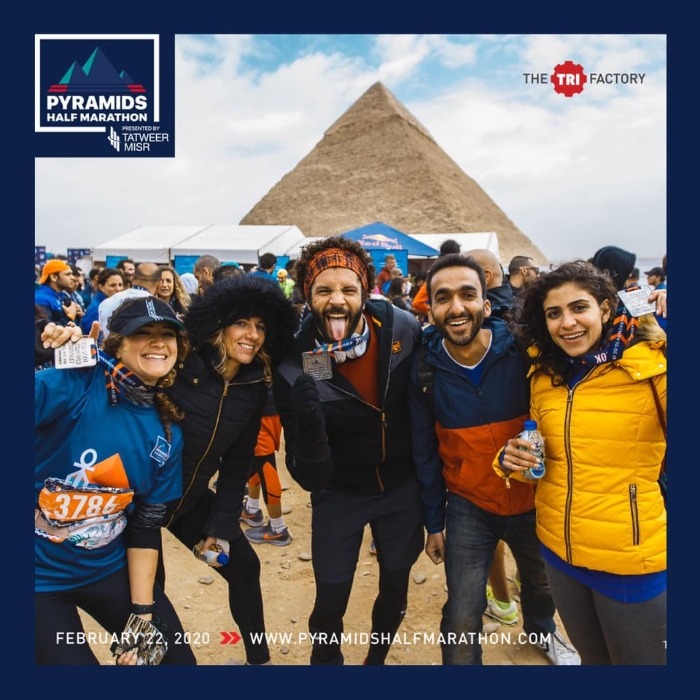 And here's an exclusive piece of information to get you excited about the race; we know the marathon's location is already special, but what's more special is the finish line, which is going to be on the helicopter pad where all the helicopters of VIPs and presidents land!
WE SAID THIS: Get your trainers on!