From Pharaohs to Fish Farms, Egypt Paves the Way With Colossal Projects for an Economical Boost
Over the span of the last six years, Egypt has transformed itself with several impressive changes. One of the major factors here is how the country has undergone constant development with multiple new projects. Below is a list of some major highlights of Egyptian projects: medical, agricultural, historical, and factories that are new. Undoubtedly, it's a new era for Egypt and the MENA region as a whole, shining an even brighter future!
The National Museum of Egyptian Civilization
The museum was finalized in June 2020, and recently gained a lot of attention due to the spectacular Pharaoh's Golden Parade. The museum, which consists of over 50,000 historical artifacts, showcases the development of multiple cultural stages that this nation has undergone throughout the last 4,000 years.
Sharm El-Sheikh Museum
This museum opened for the first time in October 2020, and displays over 5,200 historical pieces, chosen carefully to portray different aspects of Egyptian culture. Additionally, there are 10 pieces there that belonged to King Tutankhamun, and they were previously exhibited in the Egyptian Museum in Cairo. Finally, those in Sharm El-Sheikh can hit the beaches, and visit the museum for a historical journey as well for the first time ever!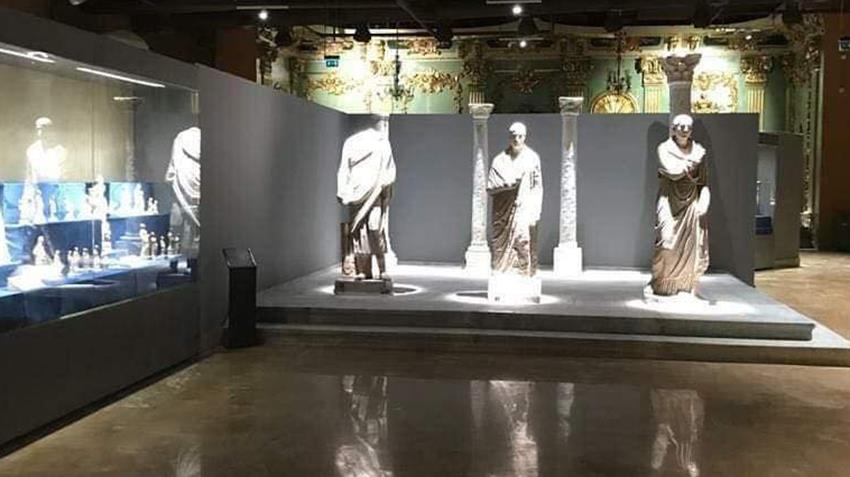 Water desalination plant
Completed in October 2020, in Sinai, this plant helps to purify the Red Sea water for citizens of Sinai, and serves as one of the largest water desalination plants in Egypt!
Medical City
One of the biggest national medical projects throughout the Middle East, and located in Qalyoubia, this medical city comprises some of the best doctors that help in manufacturing medicine, in accordance with the standards of the World Health Organization (WHO). This project unquestionably launched Egypt's development to a whole new level!
El Fayrouz Fish Farm
This fish farm is situated in Port Said, with the primary goal in balancing production and consumption. Resting on 15,000 acres, this makes it the largest fish farm in the Middle East. In addition, it will help increase fish exports to Arab and European countries, further supporting the national economy.