Saudi Arabia will no longer be a country that relies mainly on oil export! The Kingdom has just launched a brand called "Saudi Made," to sell all kinds of products locally. On Sunday, Minister of Industry and Mineral Resources and Chairman of the Board of Directors of Saudi Export Development Authority, Bandar Bin Ibrahim Al-Khorayef, launched the brand. The main goal of this brand is to support local products and further boost sales, as they aspire to enhance the quality of the national product, and increase competitiveness in the region by supporting the national product endlessly!
The brand will be selling goods of any local businesses that cooperate with them. Companies can approach them and ask to use the official logo that states "Saudi Made," if they meet the quality guidelines. The brand will have many advantages for members of the company, and for those who work with it. Companies can register through the website to apply for using the logo, and receive the authorization to market and sell.
The logo
The logo is a green square with an engraved palm tree in the middle. The palm tree from an angle resembles an arrow pointing forward, also looking like a shining star. "The logo will provide a unified identity for Saudi products and services, representing an official identity to promote Saudi products and services locally and internationally," the state-run Saudi Press Agency said, according to The National News.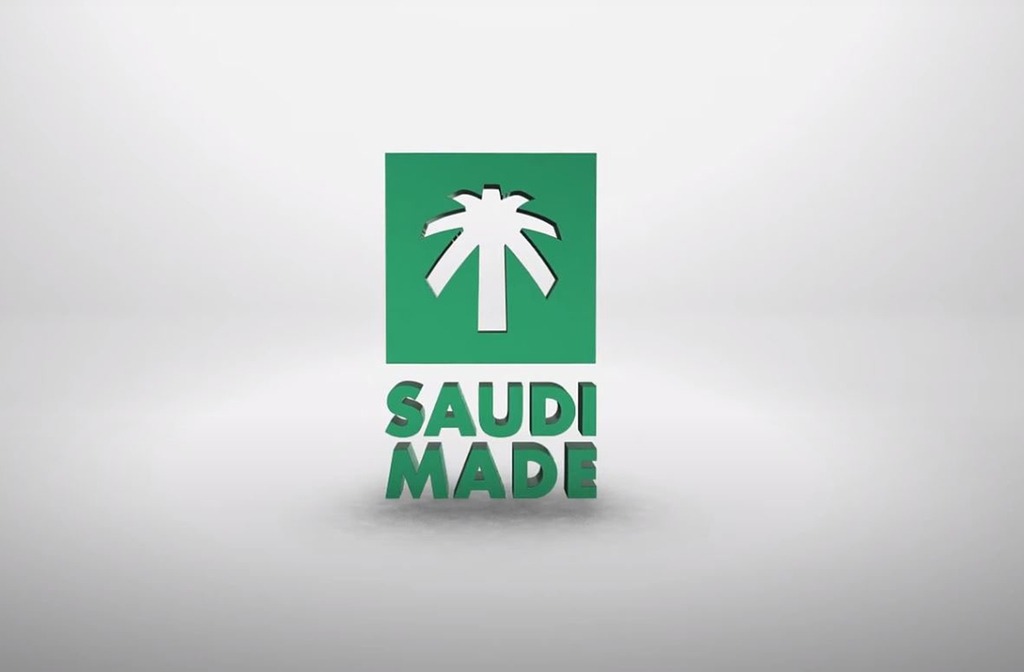 In order to achieve success, the program needs to market the brand efficiently and widely, to acquire the loyalty of the buyers. Creating a distinct identity to the brand is essential for marketing the products locally, and globally. A vast sense of optimism lays ahead for the Kingdom, changing Saudi Arabia's recognition for simply being an oil-exporting country.
However, this is not the only target for the program. Saudi Arabia also aims to boost gross domestic product from non-oil exports from 16% to 50%. Additionally, they are aiming to boost foreign direct investment from 3.8% of gross domestic product to 5.7%. When those goals are achieved, "Saudi Made" is guaranteed to have earned global recognition.