From Abdel Halim Hafez to Umm Kulthum, Dubai Is Bringing Your Favorite Artists Back to Life Through Holograms
Although gone, many of the region's beloved artists are never forgotten. Through their timeless songs and dazzling voices, their music can still connect the past to the present. It is an everlasting form of art that defines us as a society and the spirit of art we have acquired. Preserving these classics is critical in order to inspire future artists and safeguard our cultural heritage.
To maintain the legacy of older generations, Dubai has taken the usage of technology to a new level, incorporating it into music in ways we've never thought were possible! With a series of holographic concerts on the way, the rising emirate has become the focus of hologram entertainment.
With that being said, Dubai will debut a new series of events that will take place twice a week at the world's first Dubai Hologram Universe, which was developed in collaboration with Dubai Festivals and Retail Establishment (DFRE) and New Dimension Productions (NDP). The Dubai Hologram Universe, which will open on January 30, at the Al Habtoor City Theatre, will showcase various hologram concerts with legendary artists.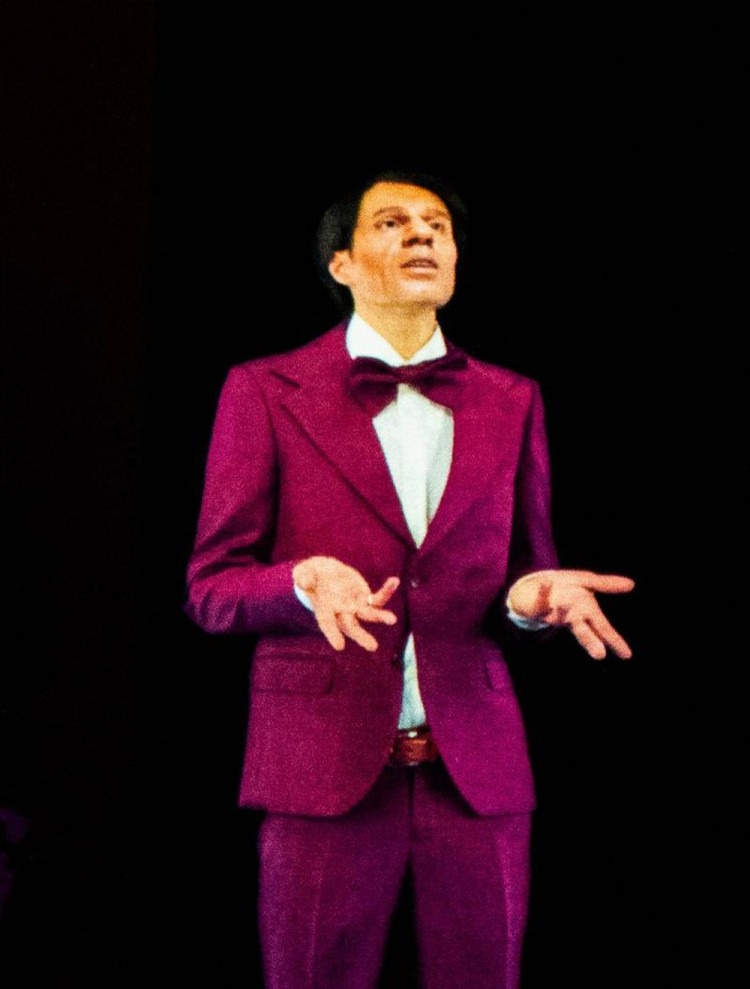 The first performance will take place in the final week of the Dubai Shopping Festival, which runs until Jan. 30. It will bring Abdel Halim Hafez back to life in hologram form, with real performers and musicians accompanying his projection on stage. Umm Kulthum, Warda Al Jazairia, Frank Sinatra, and others will also be performing as part of the series.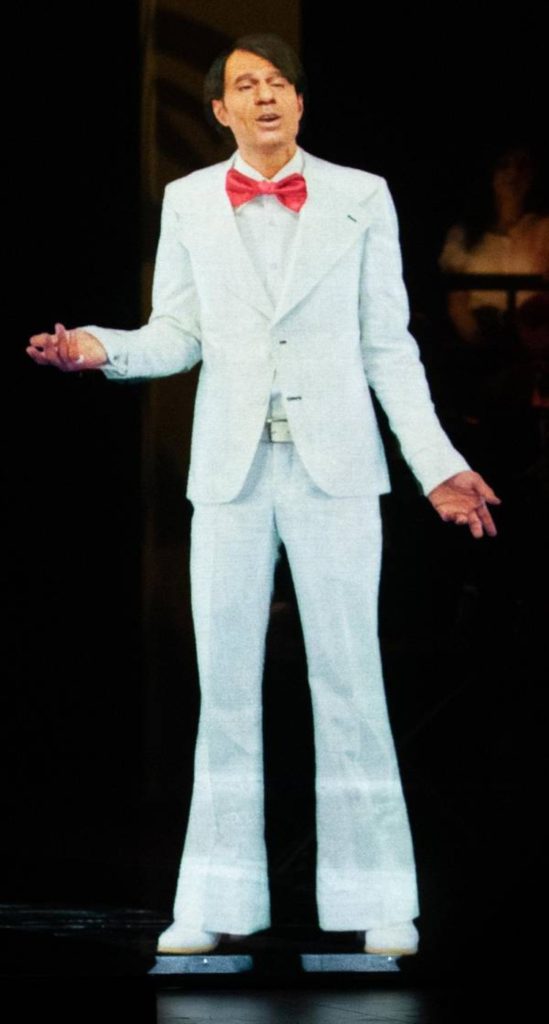 According to Hasan M Hina, founder, executive producer, and director of NDP:
The Dubai Hologram Universe marks the first step toward achieving our long-term plan of positioning Dubai as the capital of hologram entertainment.

Hasan M Hina via Vogue
Consequently, Hina made it clear that the goal is to create this new type of pioneering digital performance and make it available to the public every week. This will allow for the creation of audience-memorable moments!
It's incredible to be able to see these famous figures play once more because of technological advancements in the music industry, bridging the gap between the past and the present.