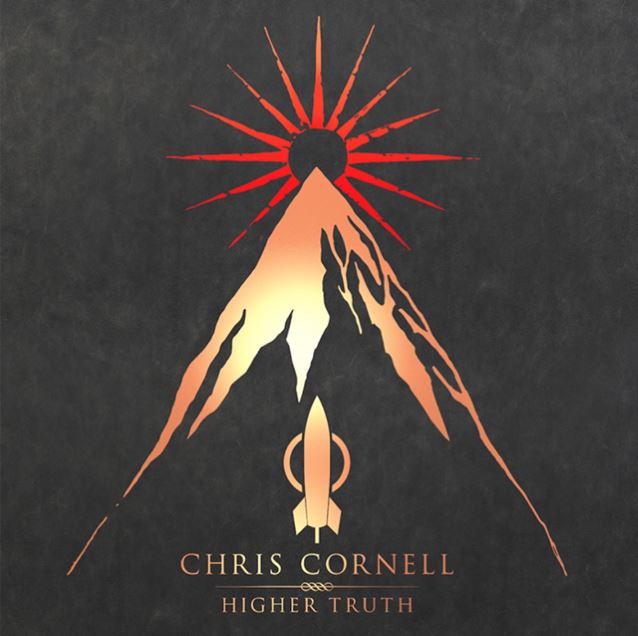 Lana Del Rey has a way of combining listless and badass that just wouldn't work on anyone else. In her new "High by the Beach" video, she casually wanders around a beach house while a paparazzi helicopter flies overhead, and she eventually snaps and shoots it down. And I'm not talking with a handgun either, I mean a mofo grenade-launching monstrosity; like Lana, tell us how you really feel. Oh, and the song is good – look out for her new album Honeymoon, out September 18th:
Chris Cornell's new solo album Higher Truth also comes out next month, and this week we have its second single, a fantastic folky guitar-filled track titled "Nearly Forgot My Broken Heart":
September also bring us Chvrches' second album Every Open Eye, the opening track of which is this new one "Never Ending Circles":
It seems like everyone over the age of 25 at some point owned a T-shirt with Iron Maiden's mascot Eddie on it, so you'll be happy to hear that Eddie is back. Iron Maiden have just released new single "Speed of Light", which they describe perfectly on their website as "an 'homage' to four decades of video gaming juxtaposed alongside Iron Maiden's 40 years of incredible visual canon centering on their talisman, Eddie as he travels through space & time to complete his Herculean task." It sounds epic, and it is. The track is the first single from their upcoming double-disc album Book of Souls, out September 4th:
And way on the opposite side of the genre spectrum, we have the recently released tracklist for upcoming compilation album We Love Disney, including Disney movie favorites covered by contemporary artists. The album will include songs such as The Muppets' "The Rainbow Connection" by Gwen Stefani, The Jungle Book's "I Wanna Be Like You" by Fall Out Boy and The Lion King's "Can You Feel the Love Tonight" by Jason Derulo.
WE SAID THIS: Don't miss Puff Dadddy and Pharell Revive the 90s with "Finna Get Loose"