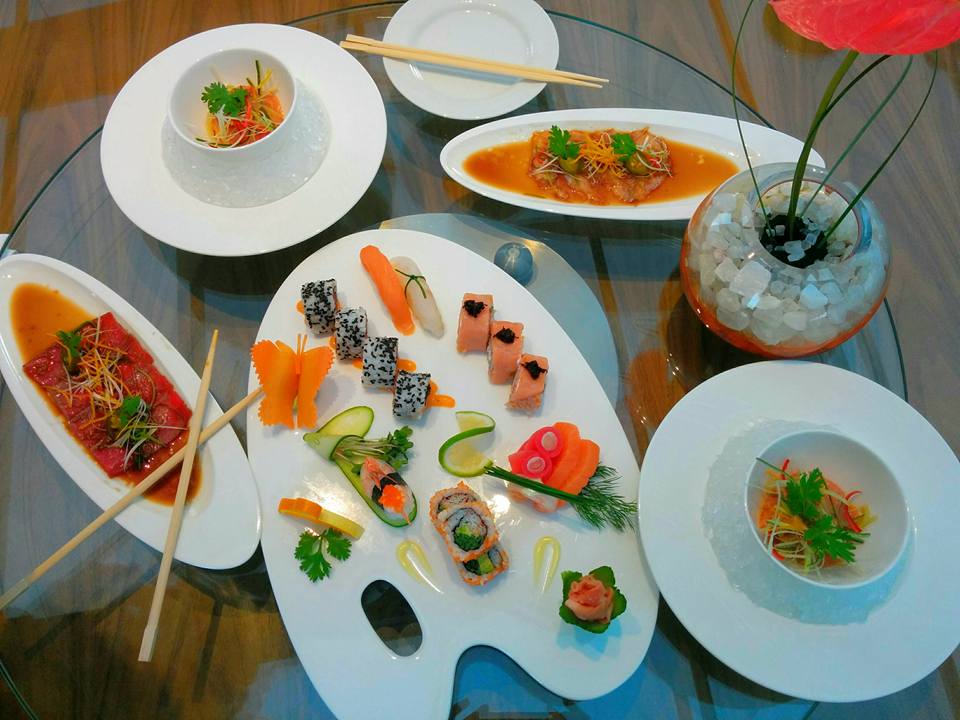 What makes good sushi? It all comes down to two main things: quality and freshness of ingredients.
Last night, we headed over to Upper Deck at the Four Seasons Nile Plaza Hotel to try the set menu they offer every Wednesday. And after being stuck in traffic all day, having some good sushi was quite the treat.
Overlooking the pool and filled with a cozy, yet elegant ambiance, Upper Deck seemed like a good place to treat yourself after a long day.
Luckily, it was my friend's anniversary and with her husband being out of town, it was the perfect place to celebrate. I'm sure she enjoyed it more than she would have with her husband (she better have!).
The set menu consisted of a four-course meal that started out with a choice of salmon, sea bass or tuna for the sashimi.
I've never been a fan of too much rawness, but I actually enjoyed the sashimi the most because of the amount of freshness and exquisite quality of salmon that was presented to us.
The presentation was impeccable, too. It was brought in a bowl surrounded by crushed ice and rested on a bed of lettuce with a mayo sauce that gave just the perfect amount of flavour, without overtaking the taste of the salmon.
Next up was the "New Style Sashimi". We chose a plate of tuna and a plate of salmon. And although we expected it to be raw, it tasted like it was slightly cooked and left to marinate in a bed of olive oil, teriyaki sauce, lemon grass and spring onions — the perfect mix between sweet and sour.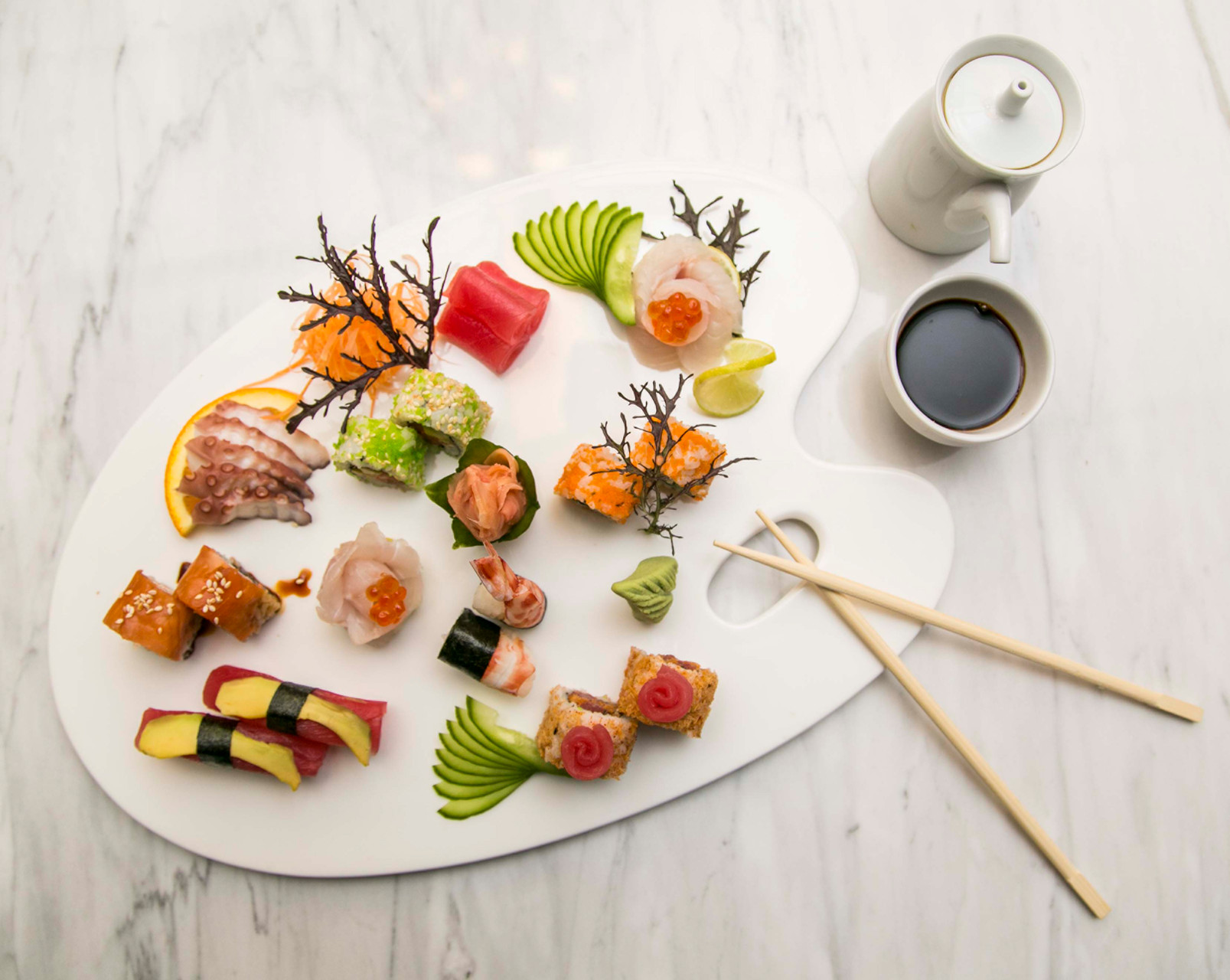 The menu composed of 12 different rolls, where each person chose three different kinds of rolls (consisting of four pieces each) and so we mixed and matched to try six different rolls. We ordered California, Philadelphia, Spicy Scallops, Shrimp Tempura and Salmon Tempura.
The first thing that hits you is the freshness of the ingredients that just melt in your mouth. And without the millions of additive flavours and sauces we're used to in the Egyptianized Sushi, you get to actually feel how good the quality and the flavour of each ingredient really is. We had to fight over the Philadelphia, but it's a good thing they come in four pieces, so the fighting wasn't too bad.
The best thing was that there is no sign of re-used cooking oil, extra fishiness or stale seaweed that puts you off sushi. Everything is refreshing and filled with natural flavours. While most sushi we're used to is covered with a million and one ingredients, the sushi at Upper Deck is the real deal.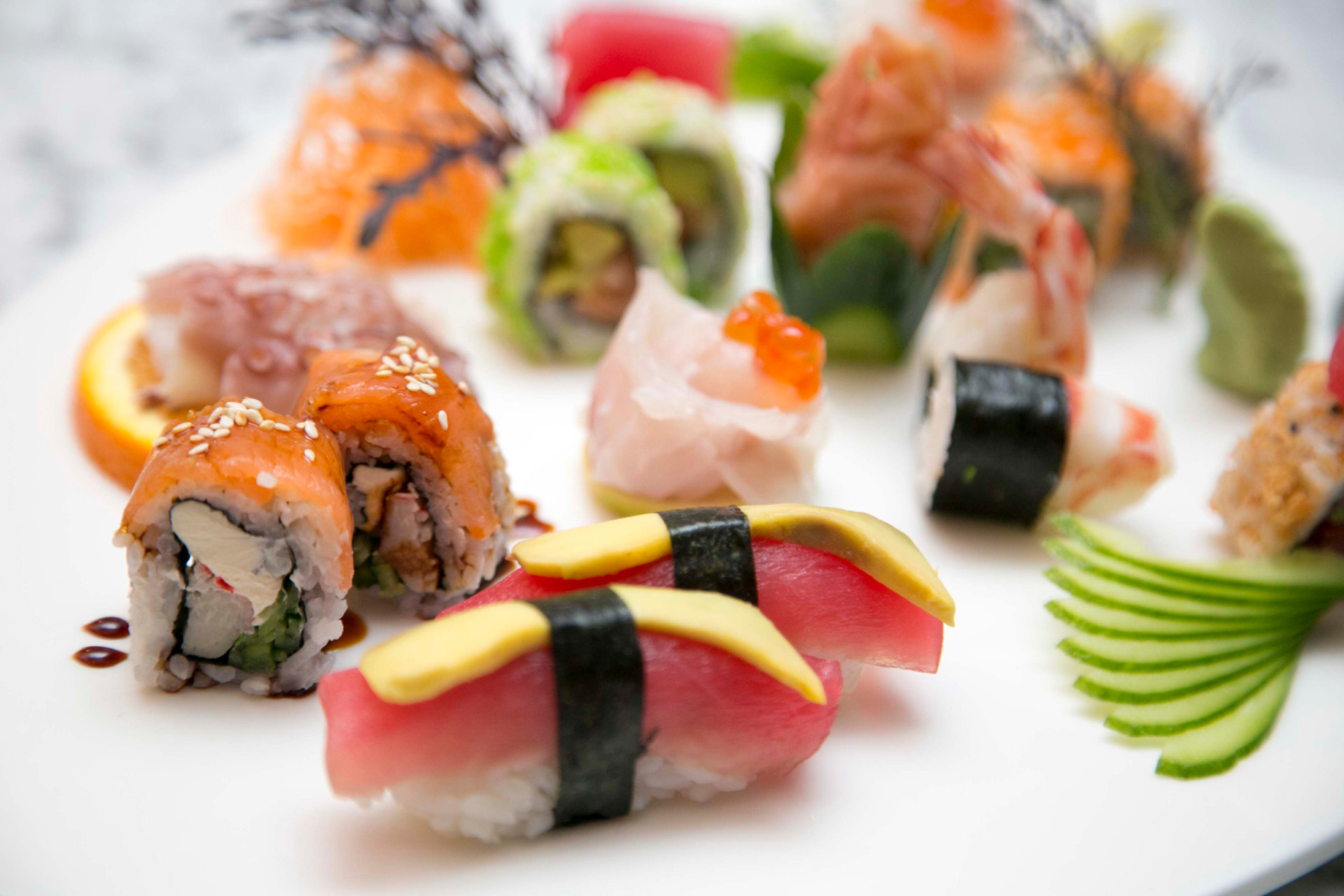 With the smiles spreading over our faces and the view perfect for the occasion, our tummies were starting to get full, but we still had room for the two rounds left!
Next up was the nigiri. We chose an assortment of tuna, eel, shrimp, salmon and crab sticks and though we're not usually a fan of nigiri, the freshness made it worthwhile.
And because lemon sorbet is always the perfect way to end the night, we were presented with two glasses of lemon sorbet filled with little pieces of lemon delight. Ice cream is always a good option, especially with sushi!
WE SAID THIS: The next time you have an occasion you want to celebrate or are just in the mood for a great night out, you know where to go.