Flat6Labs Graduates Its 6th Cycle Of Startups
Credit: Farah Osman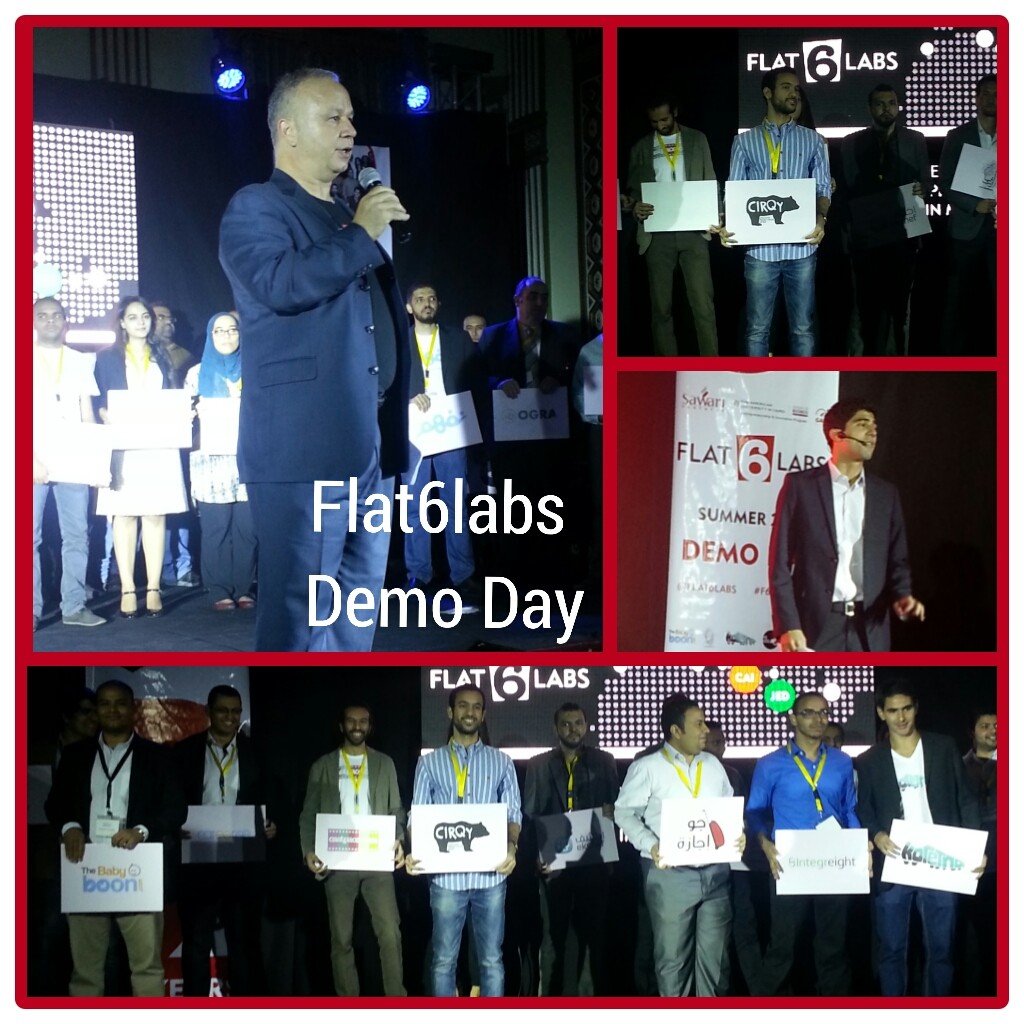 The 6th cycle of companies graduating from Egyptian startup accelerator Flat6Labs showcased their work last Wednesday at Flat6's highly-anticipated Demo Day. Flat6Labs also celebrated it's 2nd anniversary that day with a cake covered with the logos of all 36 of their graduated companies.
Flat6Labs is one of, if not the strongest startup accelerator/incubator in the Middle East. Having expanded to Saudi with Flat6Labs Jeddah, they're tackling the entrepreneurship ecosystem stronger than ever, as they also announced their new model with a longer incubation period, less cycle intakes per year, and larger seed investment.
This year sees a more diverse line up from their Summer 2013 graduating cycle, with companies' focus ranging from renewable energy to obituaries.
El-Wafeyat is an online platform that allows users to read and create online obituaries. In addition, they also provide offline services to facilitate the funeral process for families and friends of the deceased. An interesting idea, and with a team of online experts, it will be very interesting to watch adoption rates as this business grows.
The Baby Boon is an e-commerce website dedicated to babies and kids products, offering a wide range of products and services needed in the early stages of parenthood. This is a very good market to be in. It's focused on a need that will never seize to exist, and they would be considered one of the first movers in the market so they've got a good chance to make it big if they crack the operations of the business.
Pngine is a place for content contributors who want to be heard and reach the largest audience possible, with the least amount of resources. It's a place where users can create their content and share it across multiple social media channels and watch the reach as their stories go viral. Although the technology is very interesting, setting themselves apart from similar international websites will be a challenge.
Tagaddod is a renewable energy and waste management startup, focusing on bio-diesel production from Waste Vegetable Oil. Their plan is to capitalize on the abundance of Waste Vegetable Oil and the scarcity/price fluctuation of diesel fuel. In my opinion, this was one of the strongest pitches of the night with a clear market study and revenue model.
PieRide is a ride-sharing service offering their own fleet of chauffeured cars, with the aim of relieving commuters of the daunting Cairo traffic. They set themselves apart by offering their own fleet with professional drivers and quality service. This is a capital intensive strategy and their challenge will be meeting demand with the limited capital of a startup.
Koretna is a social platform for the amateur football community. Players will be able to discover and book football pitches, organize matches, communicate with your football network, keep track of their statistics, upload multimedia, and discover tournaments and leagues to join. This was also one of the better pitches of the day, with a clear market study and impressive opportunity of over 3 million amateur football players in Egypt alone. With proper market implementation this could be the next big thing for amateur football players in Egypt and nearby countries.
WE SAID THIS: Congrats to the promising graduates! We can't wait to see what you do next.