The World's Largest Ferris Wheel Takes Shape in Dubai
(7daysuae)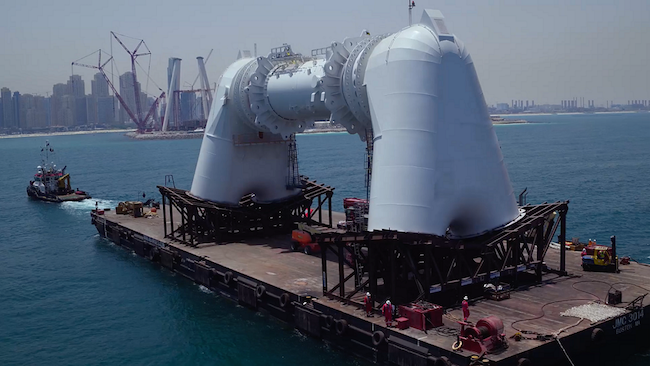 Another day, another record the UAE tries to beat; this time it's world's largest Ferris wheel. Right this very second on the Bluewaters Island – in front of the Jumeirah Beach residence coastline – Ain Dubai (Arabic for the Eye of Dubai) is being built.
"Once completed, Ain Dubai will emerge as an engineering masterpiece, the first of its kind in the industry, and a truly spectacular must-visit attraction, adding a unique experience and vantage point to the list of things to do in Dubai," said the chief projects officer at Meraas Holding, the wheel's developer, Omar Delawar, to the National.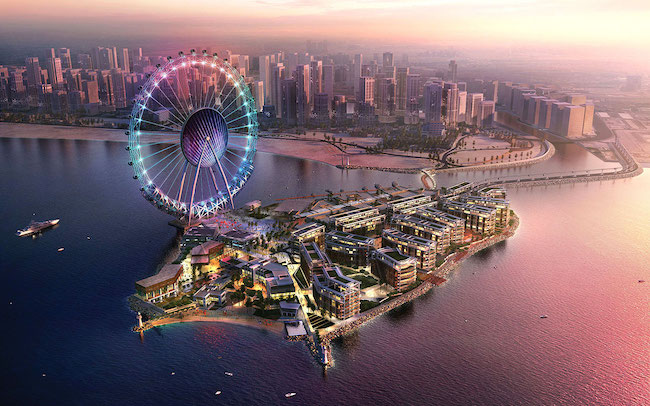 Meraas Holding has announced that a significant milestone has been crossed in the construction of the wheel. So far, Ain Dubai's hub and spindle, of 6.25 meter diameter, has been lifted into place by two of the largest cranes in the world. Each crane boasts a 180-meter-long boom and enjoys a lifting capacity of more than 3,000 tons.
Ain Dubai is set to be 210 meters long, surpassing America's 167.6-meter-long High Roller, located in Las Vegas, Nevada, which has enjoyed the title 'world's tallest Ferris wheel' for two years now. Dubai's wheel is planned to hold 48 luxury capsules, embracing up to 1,400 visitors.
WE SAID THIS: Move over, High Roller, Dubai Ain is here to stay!