Ramadan reminds us that there are things to do on the weekend that are not necessarily to do with food and drink. To pass the time before iftar can be an exploration of one of the oldest cities in the world, Cairo.
Mahmoud Khalil Museum
One of Egypt's most remarkable and fascinating art museums, known for its unique collection of works of art, The Mahmoud Khalil Museum, situated in the Doqi area. The museum has three levels on which various sets of artworks, including sculptures and paintings are displayed, demonstrating its status as an Egyptian art treasure house for art enthusiasts. The museum is accessible from 9 AM to 3:30 PM throughout Ramadan, and during that time you can have a look at some of the artworks like the bronze sculpture "Take Up Arms" by French artist Auguste Rodin and the painting of Princess Wagram by German painter Franz Xaver Winterhalter. Also, entrance fee is just EGP30 and could even be less if you're a high school or college student.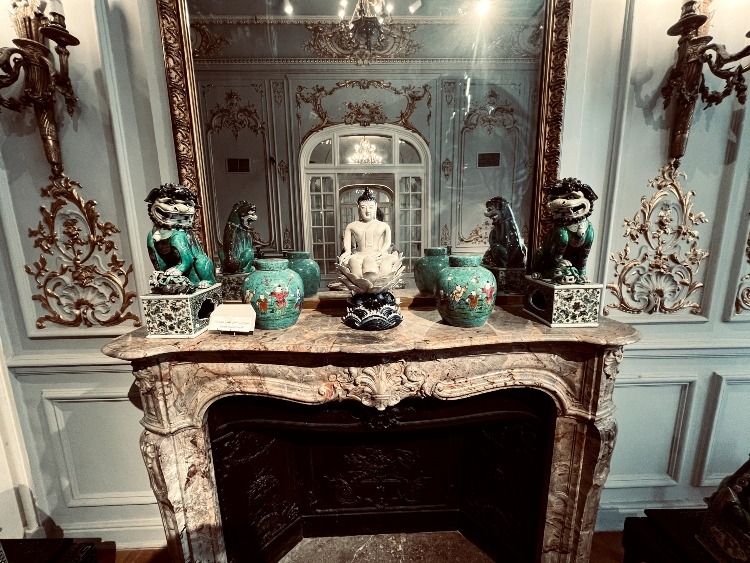 Al Azhar Park
One of the most enjoyable ways to disconnect from the outside world and immerse yourself in a journey is to read a book in the outdoors. But the place where you read the book can affect the overall experience and should be taken into account. One of Egypt's most beautiful parks, if not the most, is Al Azhar Park. The park's incredible greenery is unmatched anywhere else as well as having several benches and seats placed throughout the park to accommodate visitors. We would have advised going on a picnic if it wasn't for Ramadan, but this time you may go enjoy the clean air and clear skies while reading your favorite book and taking a walk. During Ramadan, it is open from 10 AM to 9 PM for EGP 20 entry price, so you can have your iftar as a picnic at the park. Moreover, the park is located in the El-Darb El-Ahmar area on Salah Salem St.
Pray At Al Azhar Mosque
Al Azhar Mosque is a well-known historical location in Cairo and an iconic symbol of Islamic history in Egypt. In the El-Darb El-Ahmar neighborhood, it is situated on Mohammed Abdou Street directly behind the Al-Azhar Mosque. We figured that since it's the weekend and Friday prayers are still held throughout Ramadan, you could go pray at this lovely mosque and explore the area around it as well. After prayer, you can visit the Museum of Islamic Art and El Moaz Street, both of which are 15 minutes away from the Mosque.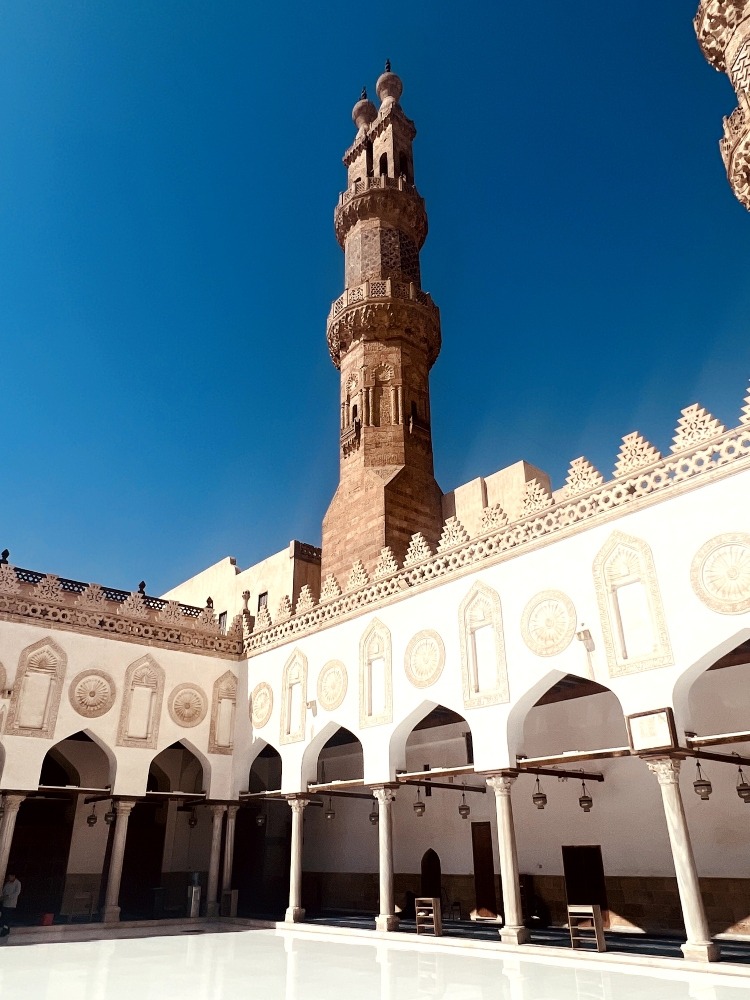 Art Café
People always say that if you have some spare time during Ramadan, you can use it to perhaps learn a new skill or improve at something you like. Just before iftar, Art Café gives you the chance to learn a new skill. This is an art center that is situated in Maadi and Galleria40 Mall in Sheikh Zayed city. There, you can enjoy a wide variety of creative fine and applied art classes and workshops from trained artists whose job is to teach you whatever type of art you choose. They offer Candle making classes on Fridays from 12-2 PM, and soap making classes from 2-4 PM. As for Saturdays, Art Café provides pottery classes that run from 11-1 PM. Their one-day workshop coasts EGP700 and EGP2400 for the full course.
Feel Good Yoga flow at Ahimsa
Ahimsa, located on Aswan agriculture road, is a tranquil healing space by the Nile dedicated for holistic wellness and offers an experience that enables people to reconnect with nature. They offer an array of services including yoga, meditation, workshops, retreats & events. They operate during the weekends only but for ramadan, they have a special schedule put in place. For example, on Fridays from 4 PM to 5 PM, you can join a Feel Good yoga session by the Nile to enjoy a much needed stretch and mental break from your weekly responsibilities. They also have a Poi dancing (a form of dance, where weights on the ends of tethers are swung through rhythmical patterns) workshop on Fridays at 9:30 PM.
Next time you don't know what to do until Maghrib prayer, which is at 6:08 PM, you can engage in one of these activities and entertain yourself until you break your fast. You could even learn a new hobby or something new about yourself and enjoy the weekend once again.