Egypt will soon be hosting its very own first ever Fashion Week! The Egyptian Fashion & Design Council (EFDC) announced during a press conference that Egypt's first-ever official Fashion Week will launch this May.
Susan Sabet, co-founder of the Egyptian Fashion & Design Council, gave us more on the exciting event, "Egypt Fashion Week has been in the works for a while now and I am very proud to finally showcase some of our most talented designers and manufacturers to international guests and media." Sabet went on to say that the upcoming show will go beyond the runway and include talks led by industry leaders in the fields of sustainability, craftsmanship, education, retail and finance.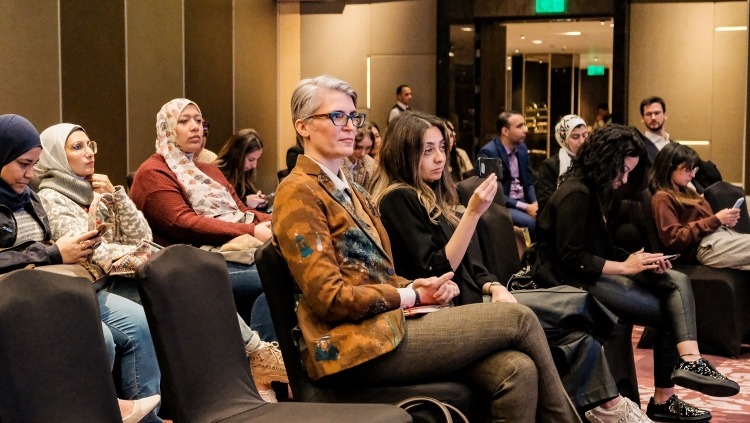 Dubbed "Past, Present and Future", Egypt Fashion Week will celebrate the country's past by looking into its rich heritage and civilization, its present by placing a lens on its current pool of creative and talented fashion leaders and influencers and its future by presenting the country's dip into fast-paced tech-driven trends. One of the biggest aspirations of Egypt Fashion Week is to encourage the world to invest in local Egyptian manufacturers, designers and brands.
Paul Antaki, co-founder & President of the Egyptian Fashion & Design Council said, "we think that it is the right time to tell people that here in Egypt without importing, you can dress from Egyptian products, fabrics, styles, and designers."
Beyond that, there is a lot planned for the prestigious event including runway shows and exhibitions of Egyptian fashion, accessories and jewelry designers including designs from local and international fashion schools like The Azza Fahmy Design Studio, Fashion & Design Center and Cairo Design District. Panel talks by fashion industry leaders will also take place throughout the week with a big focus on design, sustainability, retail, women empowerment and much more.