We sat down with the legendary Cairokee Drummer and the rising Actor, Tamer Hashem, after the unmatched success of the Egyptian TV "Sabea' Gar". We got to ask him a few questions and get to know a glimpse of his personality and his future plans after this major move! Hashem is the drummer of the Egyptian independent band Cairokee, one of the leading rock bands in the region.
Recently, the star surprised all of us by his appearance in the new TV series Sabea' Gar" that has become a great sensation, not only in Egypt but in the whole Middle East.
Hashem took two acting workshops to get ready for this step; as he believed that the skill of acting takes a lot of time, patience, and hard work. However, Cairokee was always his number one priority at that period of time.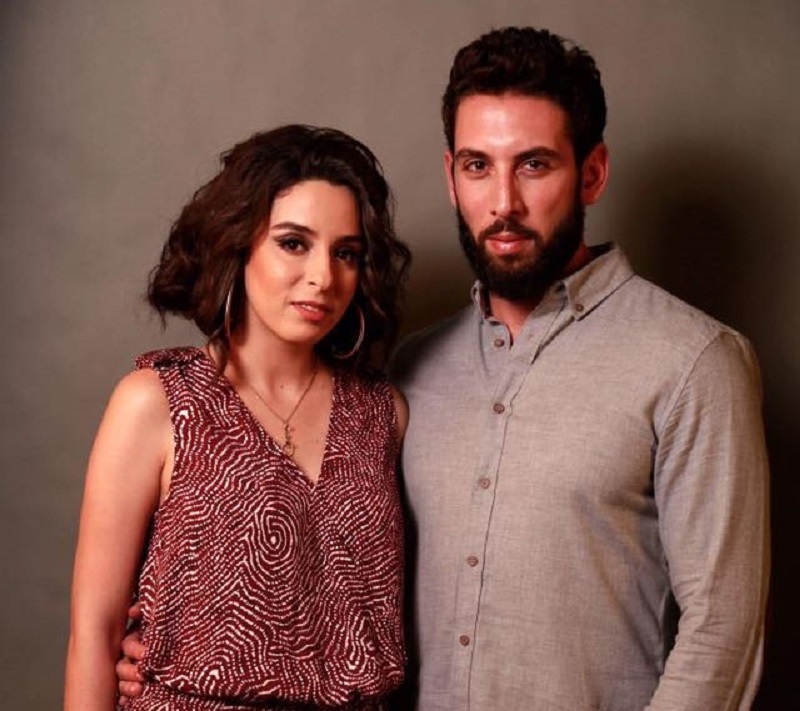 Of course, we couldn't miss asking him about his opinion regarding the controversy around how the audience think that Sabea' Gar is trying to westernize our Middle-Eastern culture; "this depends on how the viewer sees it, Sabea' Gar portrays realistic struggles in every house. Unfortunately, it is us who don't want to believe that these issues truly exist in our society. At the end of the day, Sabea' Gar is not that kind of series that teaches morals; like Yawmeyat Wanis," Hashem said.
The rising star said that the rest of the band encouraged him, to seek a career as an actor because they believed he is capable of balancing between being a drummer and his other dream. Additionally, Tamer stressed the point that he will never leave Cairokee as long as they are on good terms! On the other hand, he still can't evaluate his acting skills from his first trial.
We couldn't help ourselves to ask this out-standing drummer his favorite Cairokee song; "All of them! You can consider me a big fan like many others, however, the song that holds a tender spot in my heart is 'Nas w Nas'".
When we got to ask Tamer about his dreams and inspirations, he told us that "I'm planning to do further studies in acting and auditioning abroad to develop my talent,"
Hashem is an inspiration to a lot of people, and since we do understand that; it was our turn to ask him about his own inspiration and his role model; " Robin Williams is one of the people that I wish I had dexterous aptitudes, like him, to be able to get really deep into the Character's identity and work on presenting something new every time."
Finally, because we all have crushes, and celebrities do too, we took the liberty of asking Hashem about his Hollywood crushes and he surprised us by stating that they were Catherine Zeta-Jones and Halle Berry … Who wouldn't love these two though!
WE SAID THIS: Super excited for what the future has in store for Egypt's favorite drummer.