As soon as you see her edgy designs and psychedelic multi-colored prints, you definitely know it's the talented Egyptian designer Bardees Abdel Wahab, who surprised us all with her new haute-couture collection this summer that showed a softer romantic side of her.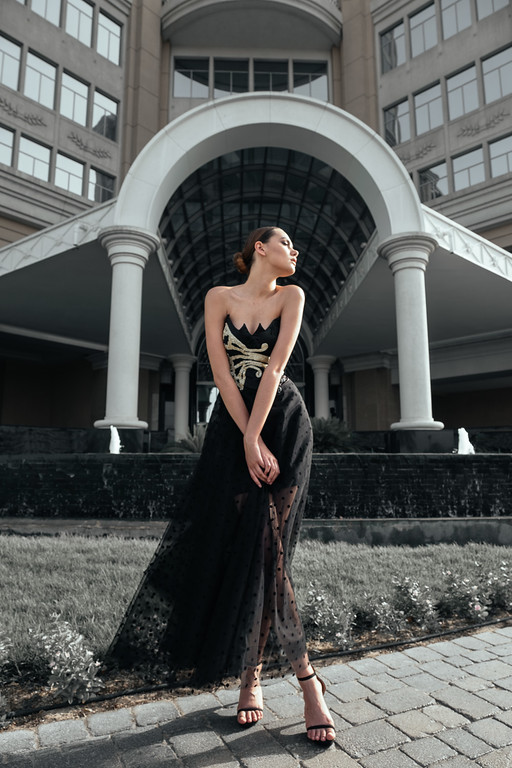 For her new collection, Abdel Wahab was moved by the carousel on her last trip to Paris. She incorporated, both, the softness and the hardness of the carousel in her designs as she wanted to maintain her edgy aesthetic and add a bit of softness to it. You will find lots of embroidery work and combination of different fabrics in her collection that serve her concept and theme.
The rising ready-to-wear Egyptian designer surprised us when she told us that her major was mainly haute-couture, but RTW took over. "Actually I started with the haute-couture, but the RTW just absolutely took over. So basically I never stopped designing haute-couture, but the competition was very high, and I couldn't compete with the prices of the other poorly made and over-priced haute-couture dresses in the market," Abdel Wahab told us.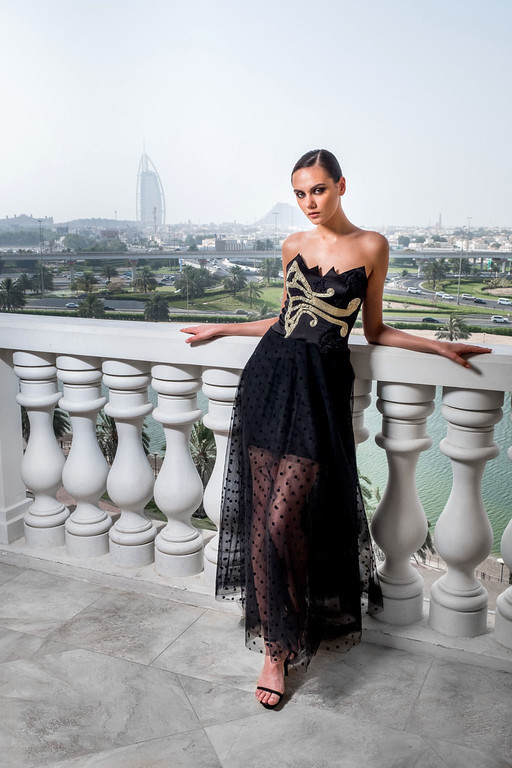 She whipped up a photo shoot in Dubai, UAE, representing only two dresses from the new collection. She chose a gold dress to show the sophistication side of the collection and a black dress, also embroidered, to show that other fierce and voguish side of the collection.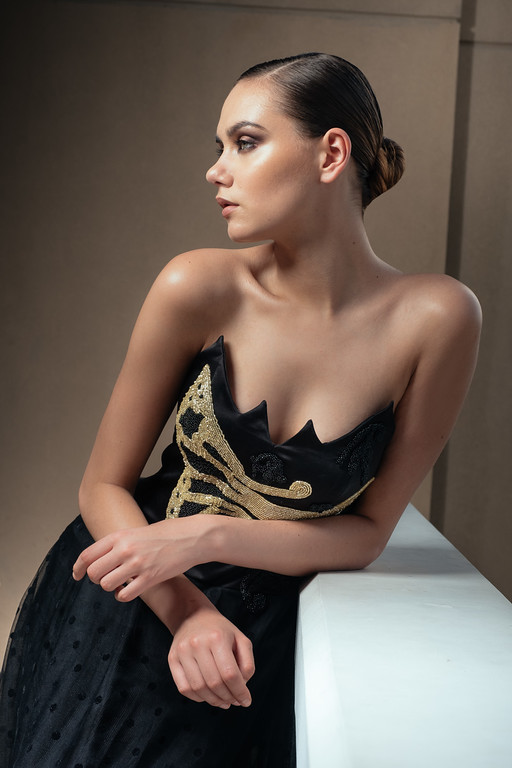 "Dubai is the capital of fashion in the Middle East. I had a chance and I took it. It all started when I spoke to Amr El Gohary (photographer) and he got me excited. I arranged the trip, did my research and we made it."
WE SAID THIS: Bardees' (@bardeesdesigns) photo shoot took place in Sheraton Hotel Mall of the Emirates. It was photographed by @gohary.amr, styled by our very own @styledxmonalizawahba, models were provided by @mmgmodels, make-up was by @naturalbornpirate and the hair was styled by @edgar_saliba.