The initiative of the year (so far) has just been launched by non-profit Egyptian organization Helm in an attempt to make premises across the country accessible for individuals with disabilities. Helm created their very own Android and IOS mobile application and website, Entaleq, which enables people to locate disabled-friendly places based on the services they require, whether they have an auditory or visual disability or whether they simply need wheelchair ramps, with a detailed description of the facility.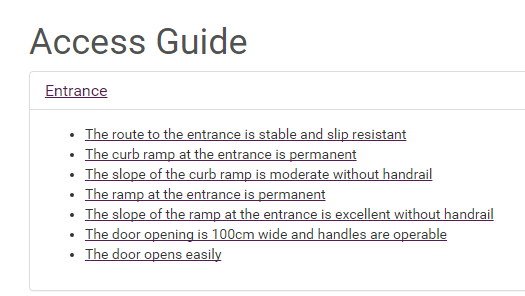 The foundation's evaluation is based on international standards of accessibility and we were extremely happy to find out about the multiple restaurants that have been given awards for being leaders in putting people with disabilities in consideration. We talked to Hisham Abdel Ghaffar, co-founder of La Kofta Grill & Deli restaurant along with Hossam Abdel Ghaffar, Mohamed Abdel Hady and Aly El Azazy, about their collaboration with Entaleq.
La Kofta Grill and Deli was found in 2015 by a small group of young enterpreneurs. We aimed to introduce a new business model for famous yet underserved food, which is Egyptian grill (kebab and kofta). We also featured more international recipes in addition to meat or chicken charcoal grilled dishes and we strived to add a twist of our own.

When the concept started, the owners agreed that we have to make this concept an equal opportunities employer for people who have normal abilities as well as people who have special abilities (disabilities). We also wanted to accomodate all types of customers and to be an enabling premises — in other words, people with special abilities wouldn't require any assistance while being in the restaurant, whether as staff or customers.

The owners do believe that our customers should feel the same and be treated the same way as others. We believe in enabling and empowering people with abilities to do activities without the need for help, to be self-dependent and to live and work without fear.

The journey with Entaleq started while La Kofta was still in the design phase. We designed our ground floor to accomodate anyone with a physical disability and using wheelchairs. They can access the restaurant, order from the counter, even sit at tables that have dimensions based on the standard requirements for people with wheelchairs. As for the rest of the restaurant, it is completely enabling to other types of disabilities as we agreed with the Entaleq team on printing the menus in brail format for blind people to be able to order without assistance.
Freaking impressive.
WE SAID THIS: Don't miss Diving with Disabilities in the Red Sea.