Egypt is anything but mundane when it comes to tourism. It has so much more to offer than just the river Nile and ancient monuments. Its fascinating Red Sea marine life has been a main attraction for years for those who choose water over land.
From outstanding collections of corals, big pelagic fish like dolphins and sharks and all the way to ancient wrecks, diving in Egypt is nothing but a guaranteed exhilarating experience.
Here are some of Egypt's most popular diving sites and wrecks along the Red Sea:
MARSA ALLAM
Abu Dabbab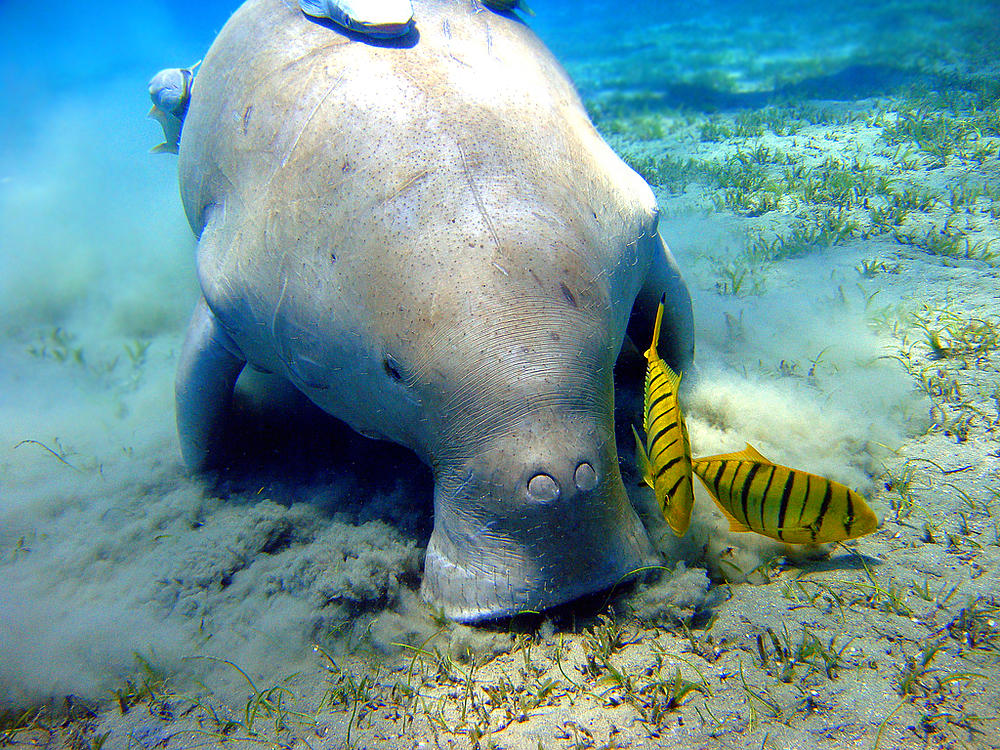 As one of the most famous Red Sea dive sites, Abu Dabbab is one of the few places where you can dive alongside the very rare and endangered dugong, or sea cow, in addition to gigantic green sea turtles. It is also not uncommon to spot guitar sharks in the shallow areas.
Elphinstone
Rich with colorful coral, fish species, white tip and occasional hammerhead sharks, Elphinstone reef is one of the most exciting southern Red Sea diving sites.
SHARM EL-SHEIKH
Ras Mohammed
This is the oldest protected marine park in the Egyptian Red Sea. With more than 1,200 fish species and 220 coral species, it is a must-see diving site, including the next three attractions:
Shark Reef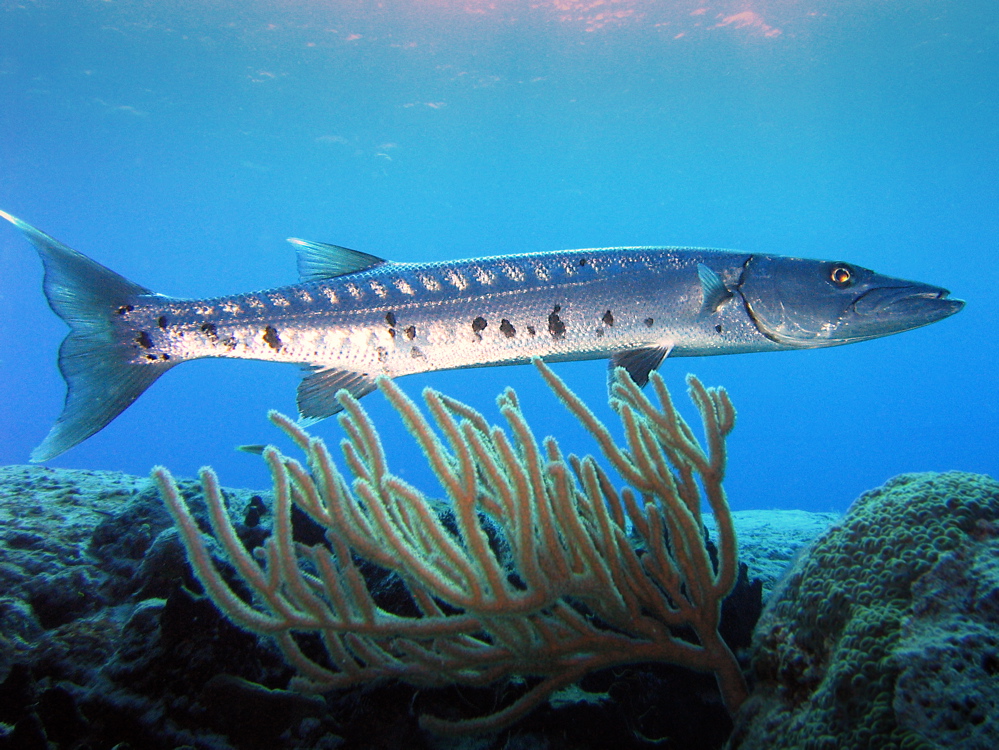 Shark Reef is one of Ras Mohammed's most famous dive sites due to its abundant reef and pelagic fauna. A point to bear in mind, to ensure a better chance of coming across the hundreds of barracudas, jackfish and batfish, a higher technical skill on how to deal with currents is needed.
The Anemone City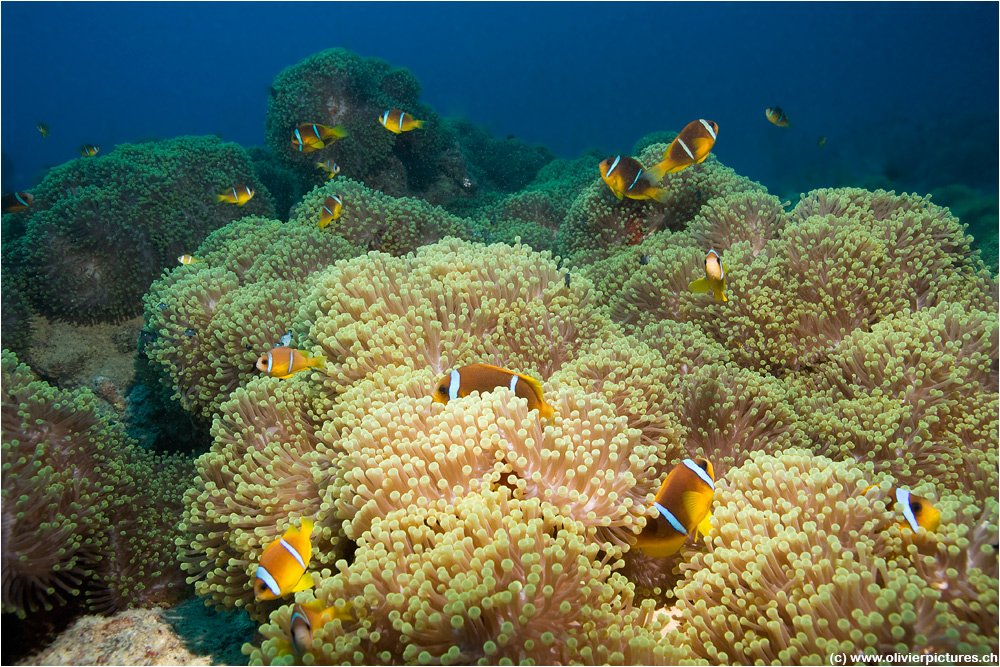 The Anemone City is only 20 meters from the wall of Ras Mohammed, with countless anemones hosting thousands of clown fish in addition to napoleon wrasse, surgeon fish and unicorn fish.
Yolanda Wreck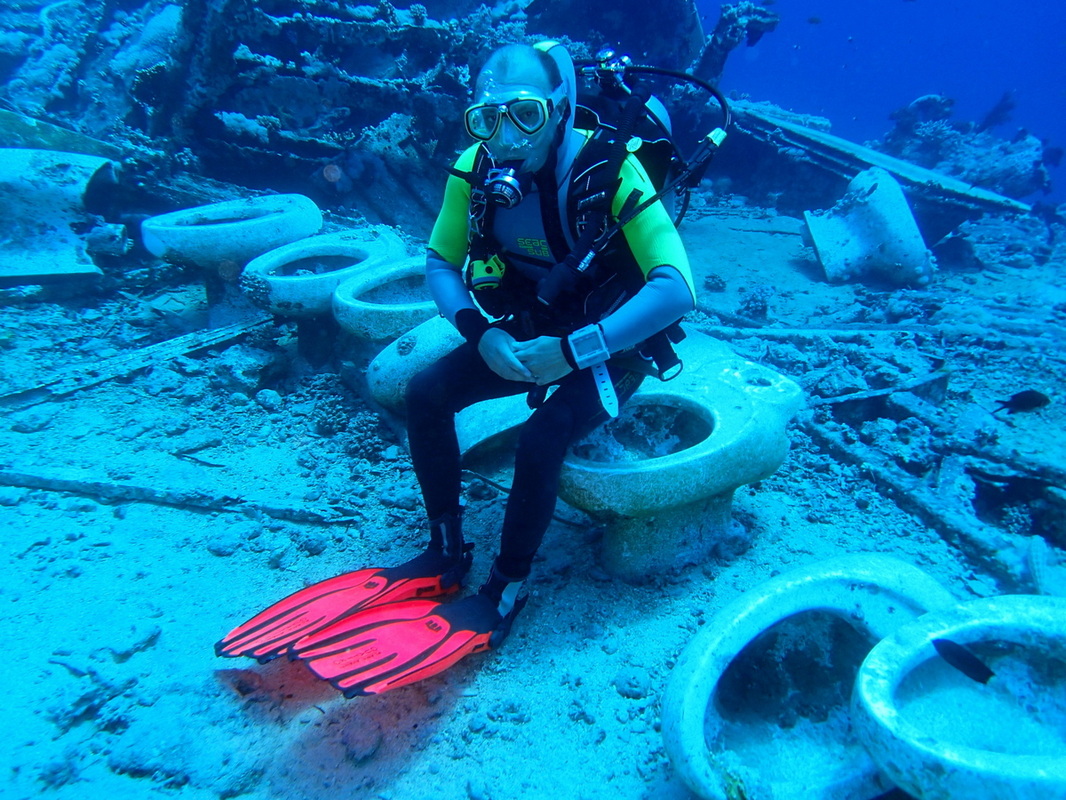 In 1980, a Cypriot cargo ship, Yolanda, gave its name to the reef on which it crashed. It was lost in 1985 after falling off the reef during a storm only to be rediscovered in 2005. One of the entertaining sights is the toilets, tubs and sinks piled up across the bottom.
SS Thistlegorm Wreck, Sha'ab Ali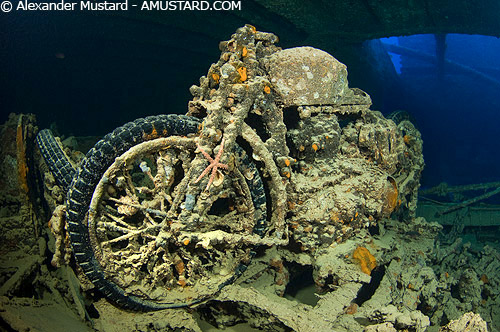 The British freighter sunk in 1941 and became one the world's most popular wreck sites as it allows divers to swim amongst the vehicles it carried to the North African campaign.
SS Dunraven Wreck, Sha'ab Mahmoud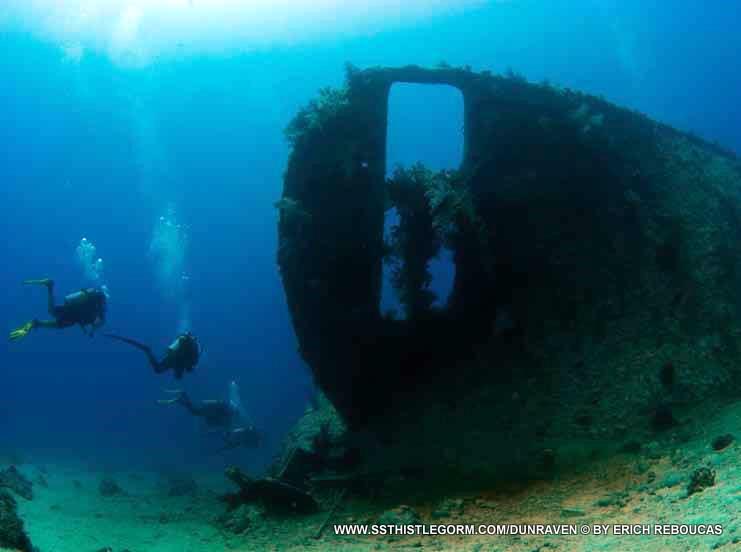 The more than a century old Dunraven wreck was one of the first to cross the Suez Canal on its way from the UK to India. The wreck's shallow depth played a role in its popularity, in addition to the three large holes in the hull that allow divers to penetrate and examine the engines and gears.
Jackson Reef, Tiran Island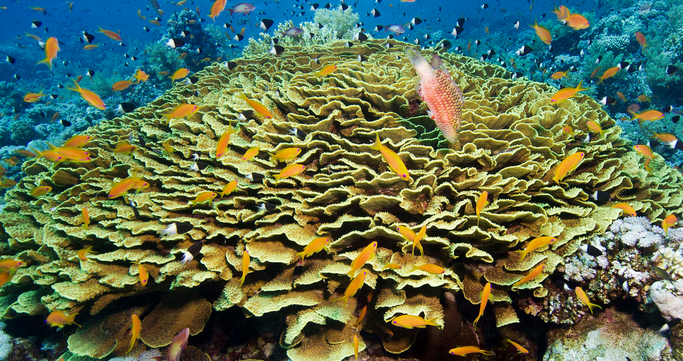 The reef is one of the four coral reefs that run along the Straits of Tiran. The site is filled with brightly colored coral gardens that grow in good health, attracting a variety of fish like manta rays, white tip, grey reef, guitar and hammerhead sharks.
Wrecks Close To Sharm El-Sheikh
Kingston Wreck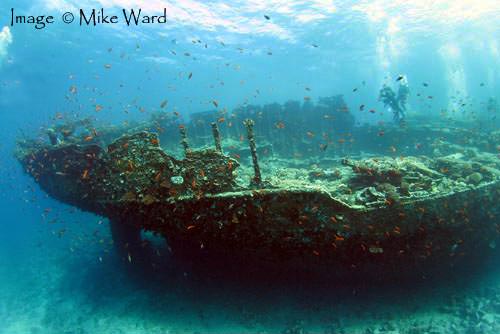 In the strait of Gubal in the northern Red Sea, the Kingston sunk in 1881 after colliding with the Shag Rock Reef. The wreck is surrounded by beautiful coral, turtles and pelagic fish.
Rosalie Moller Wreck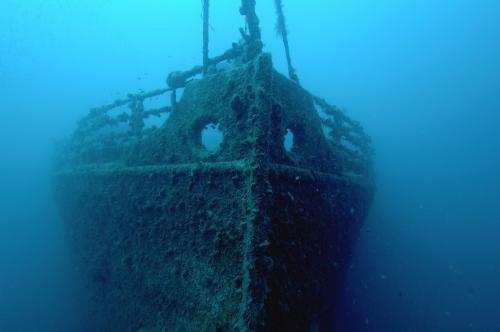 The 108 meter long cargo ship is one of the World War II remnants at the bottom of the Red Sea. Bombed by two German planes, it the same way as Thistlegorm only two days later. It is 50 meters deep at the west side of the small Gubal island.
HURGHADA
Dolphin House, El-Gouna

The Dolphin House has recorded up to 200 dolphins co-existing in freedom. Divers show high respect to the mammals, sheltered from currents and predators to rest after hunting.
North Hurghada
Giannis D Wreck, Abu Nuhas Reef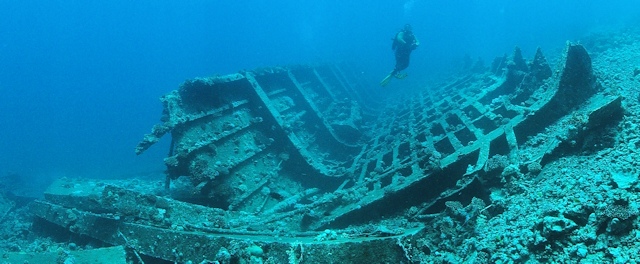 Giannis D, a Japanese freighter, sank with its cargo of timber in 1983. The good visibility allows the wreck to be seen at either end. Expect to see glassfish, scorpion fish, angelfish, bumphead wrasse and napoleon fish.
Carnatic Wreck, Abu Nuhas Reef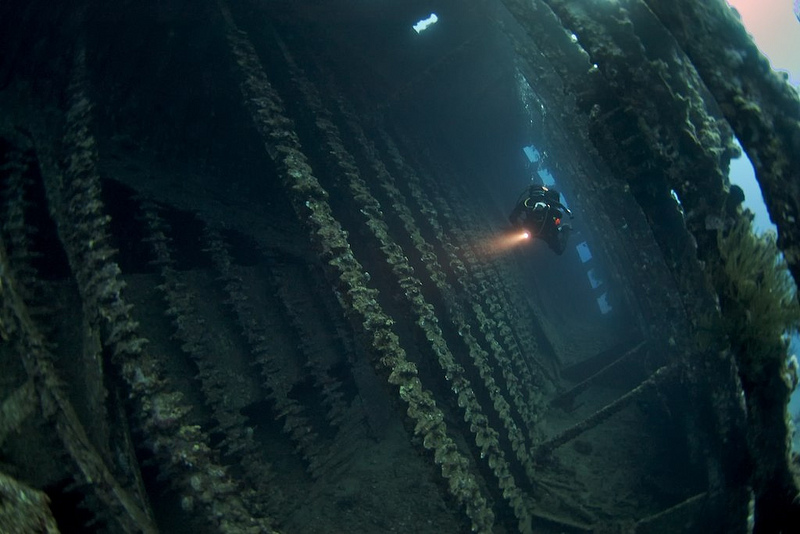 This is one of the oldest wrecks of the Red sea. It is known as the "wreck of wine" for its hundreds of wine bottles, some of which are still intact.
DAHAB
Blue Hole
A few kilometers north of Dahab, a submarine sinkhole known as the Blue Hole can be found.
The site is notorious for its high number of fatalities, earning it the nickname of the "world's most dangerous dive site" and "diver's cemetery". However, divers who remain within their training and limitations are in no danger.
Canyon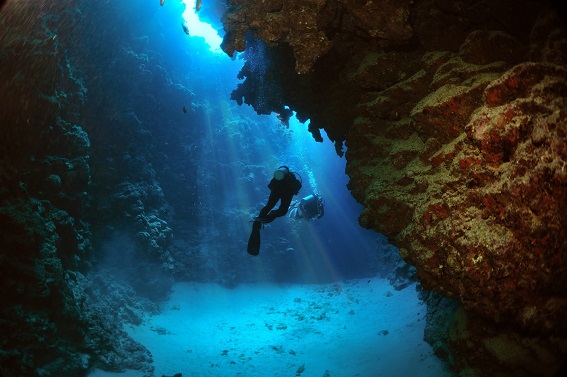 The Canyon is a world-famous dive site located near the Blue Hole and is fantastic for cave diving enthusiasts. Here, you can spot butterflyfishes, unicornfishes, octopus, pufferfish and Red Sea anthias.
The following dive sites and wrecks are advanced spots that are only accessible via live-aboards
Brother Islands and Numidia Wreck


The two remote islands, located 200 km from Ras Mohammed, are five minutes from each other. They are steep-sided cones believed to be formed by volcanic eruptions. They attract pelagic creatures such as manta rays, thresher sharks, gray sharks or whale sharks. It is a perfect spot for Red Sea coral reef photographs.
The British freighter Numidia in 1901 collided at high speed with the north side of the large Brother Island. The remains of construction material and wagons Numidia was carrying can be seen decorated by many corals.
Daedalus Reef, Marsa Allam 
At 80 km offshore from Marsa Allam, marked by a lighthouse, is this remote reef. Its isolation means it is not frequently visited, resulting in excellent reef conditions.
When strong currents are running, diving can be tough as this is where currents split, however these conditions attract predators, so expect coming face to face with a hammerhead shark.
Habili Ali and  St. Johns Caves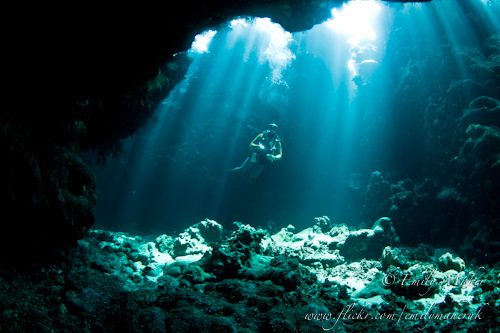 The Red Sea's deep south St. John's reefs lie on the Tropic of Cancer in Foul Bay, near Hamata and close to the Sudanese border. With plenty of tunnels, caverns, overhangs, swim-throughs and caves, and great visibility, the site is an ideal photographic opportunity.
At the easternmost diving point of St. Johns is an oval-shaped reef known as Habili Reef. The site is filled with specimens of elkhorn coral, blue coral, large gorgonian fans and black coral forests.
WE SAID THIS: Don't miss Inside the World's Deepest Dive with Ahmed Gabr.