Everyone is doing their own thing lately, new projects and cool ideas are popping up frequently these days, which still gives me hope in this country.
I love when Egyptians challenge themselves with new and creative ideas and actually get great results, especially when they add tangible change to the environment and the community.
The grass isn't necessarily greener on the other side; it might as well be greener on the inside, thanks to Living Blocks!
They are spreading a breath of fresh air into homes, offices, universities, you name it.

Living Blocks is the first holistic landscaping agency in Egypt that introduces the idea of living walls and green roofs. It is a project managed by two school friends, Aziz Marei and Sherif Boghdady, who decided to do something completely out of the box and really change the perspective of indoor greenery in Egypt.
You don't have to travel or go out of your comfort zone for some greenery; you now can surround yourself with plant life within your home.
They build literal living walls where plants can blossom and grow indoors, including hidden water systems within these walls to nurture the plants directly and sustain their growth, prevent leakage and be space efficient.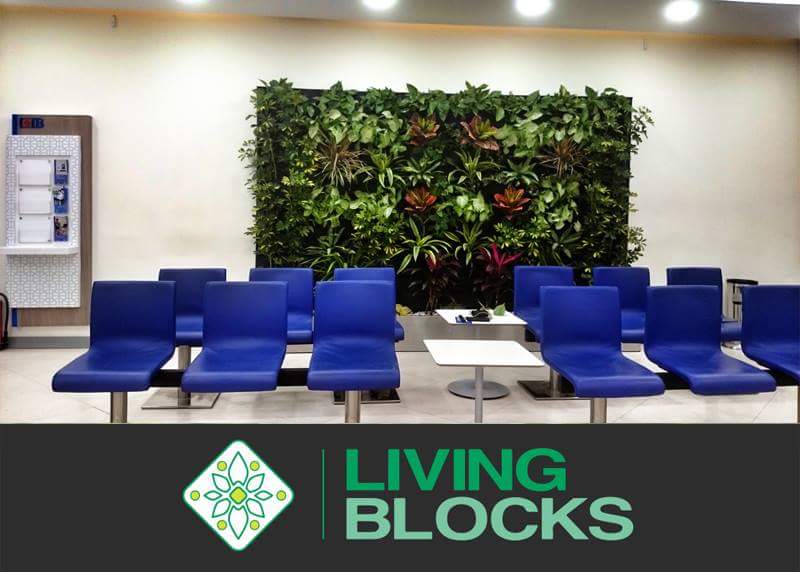 Humans of Egypt definitely need more green in their lives as it reduces stress, provides purer air and makes perfect use of wasted space.
Living walls can also help you easily grow your own vegetables and herbs organically. Having pesticide-free produce is a dream come true for many of us.
They also transform roofs into beautiful gardens or even a mini football field if you like, putting all that wasted space to good use.
WE SAID THIS: Here's to more green spaces in Cairo!