Ever since its opening, the Grand Egyptian Museum has become the ultimate venue for the biggest events across Egypt including Egyptian Soprano Fatma Said's captivating performance at the mighty walls of the museum. Continuing its impressive streak, it will become the newest venue for the upcoming widely acclaimed Art Cairo formerly known as the Egypt International Art Fair. Taking place from Feb. 11 to 14, the fair will be the staging ground for over 30 International galleries from across the region that will showcase both modern and contemporary Arab art.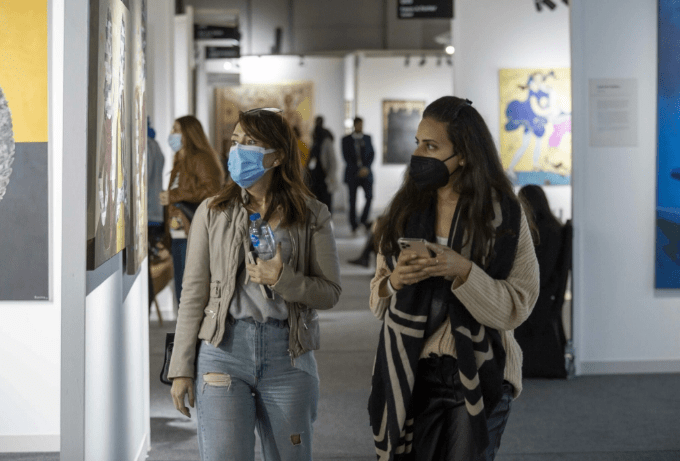 Among the rich talent taking part in this year's fair is Jordanian visual artist, Khaldoun Hijazin known for his artwork that explores themes of authority, nobility and what is deemed "holy" in contemporary culture. Prominent galleries taking part will include Egypt's ArtTalks Gallery which specializes in showcasing artwork that blends innovation and history, placing Egyptian modern artists at the forefront. For the art aficionados out there, it's a great event to appreciate and marvel at today's current Arab art scene.
Opening daily from 3 to 10 pm, guests will get to bask in the latest works of art from a rich pool of talent across the region. To bear witness to all that the fair has to offer, you can get your tickets for Art Cairo by heading to collard tickets' official page and purchasing either their one-day ticket for 200 EGP or their four-day ticket for 300 EGP.