While most of us will grow up to be absolutely nothing (JKLOL we don't actually believe that, we're just really jealous of the person we're about to mention), some of us will actually do things. Great things. Such as Ahmed Emad ElDin. Yes, you've heard, read or seen that name before. He's the young Egyptian that designed Pink Floyd' latest album cover.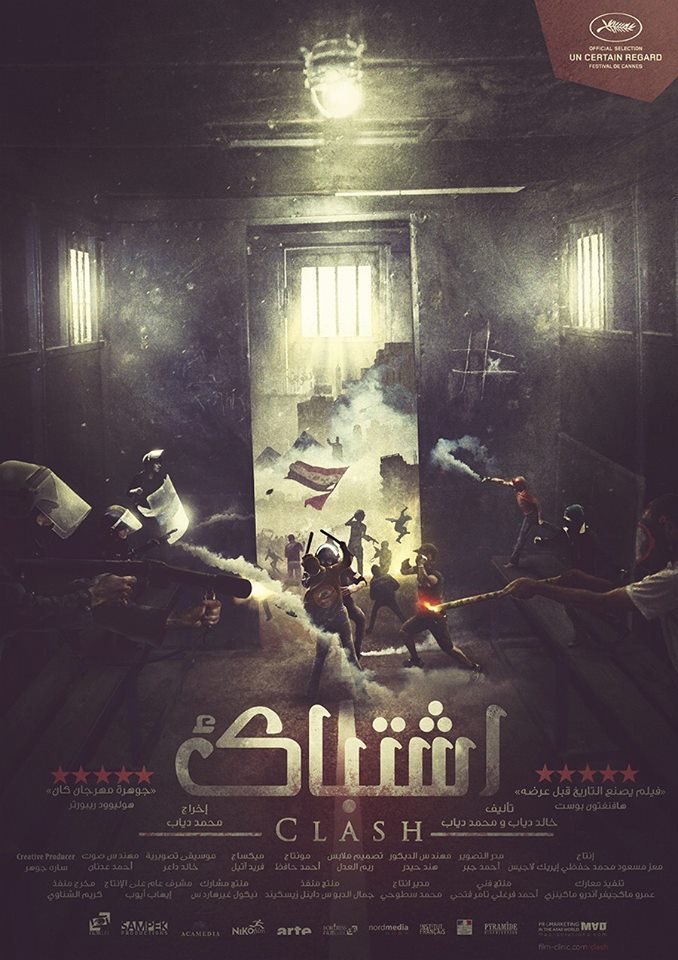 ElDin is now back, this time designing the new poster for the soon to be out Egyptian movie Eshtebak (Clash), and we absolutely love it. We are so sick and tired of the same, old, boring Egyptian movie posters that always have the same thing. We need more people like ElDin.
WE SAID THIS: Masr Walada walahy.