In a shocking turn of events, Egypt was eliminated from the African Cup in the round of 16. Last night, South African Thembinkosi Lorch scored a late goal that threw thousands of Egyptian fans into a deafening silence at Cairo Stadium.
Hany Abou Reda, the president of the Egyptian Football Association (EFA), announced his resignation following Egypt's defeat and the sacking of Mexican manager Javier Aguirre. The ex-president called for other members to resign including Hazem Emam and Ahmed Megahed, adding that the EFA offered the team full financial and technical support.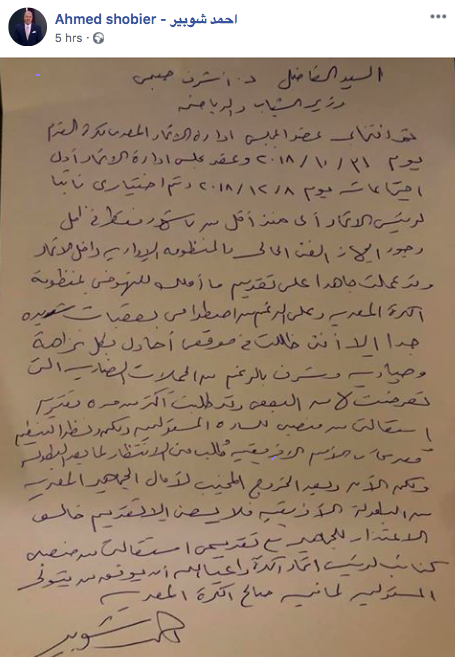 Shortly after Abou Reda's announcement, Ahmed Shobair, the EFA's vice president, resigned as well. Abou Reda will continue in his position as the head of the organizing committee of the African Cup.