Black Friday, an informal American shopping holiday, has been taking over Egypt recently, especially in the past year thanks to the currency devaluation. The day that follows Thanksgiving; which again, is not an Egyptian holiday, is the first day in Christmas shopping season where you can buy anything for the cheapest prices and best deals. While the biggest stores and shopping malls were joining the hype, one particular Egyptian-Canadian brand decided to celebrate differently.
Kotn, an apparel brand that's currently operating in Canada, is well-known for its fine Egyptian cotton and its interest in giving back to the economy. They've collaborated with Misr Al Kheir to build schools all over the Nile Delta; their goal is to build 50 schools by the year 2025. Kotn successfully finished building their first school and they're planning on funding another one by the end of this year. That's why they've decided to replace their Black Friday deals with something more meaningful.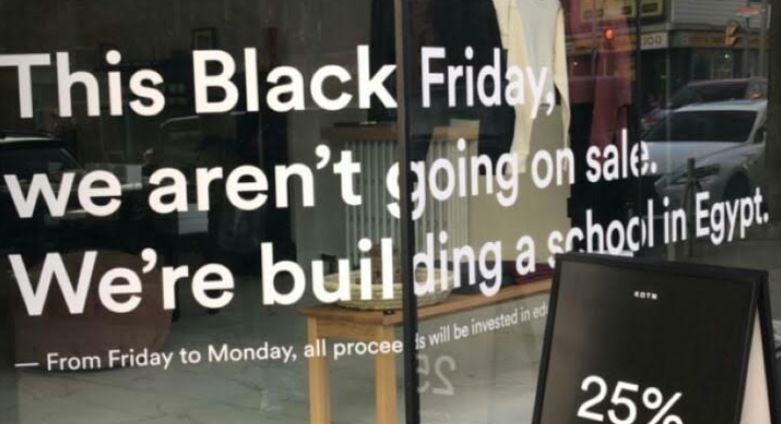 During the past weekend, Kotn has dedicated 100% of proceeds from their in-store and online purchases to fund the buildout of their second school in the Nile Delta.
The brand that recently made it to the 7th edition of Forbes' 30 Under 30, managed to make more than $28,000 by day three.
WE SAID THIS: Seems like plenty of people out there are keen on contributing to a good cause while dressing nicely.