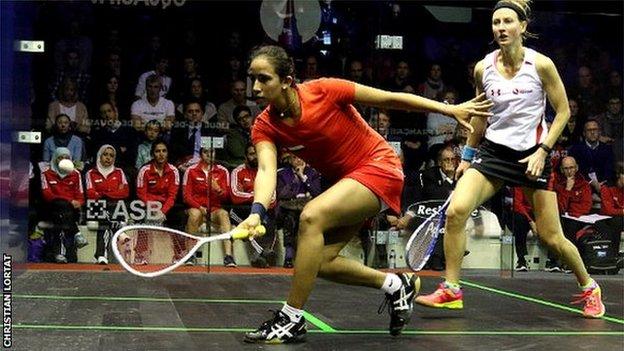 Egypt has a reason to be proud as our team wins the Women's World Championship with victory over England. This was the the third time Egypt and England go head to head in a final, with Egypt winning in 2012 before England took the title for a seventh time in 2014.
Egypt's coach Amr Shabana expressed his feelings stating that: "Laura came out strong, as expected. She didn't give away any cheap points. Her fighting spirit won the crucial points. "Nouran proved why she is number three in the world and Raneem showed her amazing athleticism and her amazing technical prowess."
England's national coach David Campion pointed out that : "Egypt were just too strong. Raneem and Nouran played at their best levels, but they needed to as our girls performed well."
WE SAID THIS: Mabrouk ya Masr!