EGP 80 Million Raised for National Cancer Institute in Just One Night
Via AP.
Last Sunday, a terrorist attack near Egypt's National Cancer Institute (NCI) shook the country to its core leaving 22 dead and many others injured. All of Egypt went into mourning. The victims just happened to be at the wrong place at the wrong time. The blow did not just target lives, as severe damage was inflicted on the institute itself, an integral part of Egypt's healthcare infrastructure. Many cancer patients had to relocate to get the proper care they needed.
The 4th of August will be remembered as a sorrowful day here in Egypt, but it will also be remembered for the solidarity shown by Egyptians as well as non-Egyptians.
On the night of the attack, Sheikh Mohammed bin Zayed of the UAE announced that he will be donating EGP 50m for the facilities' restoration. With that first donation, a swarm of many others came, urging television personality Amr Adib to launch a donation campaign on his late-night show "Al-Hekaya" on MBC Misr. Donations from public figures, businessmen, in addition to government and non-government entities reached a whopping EGP 72m.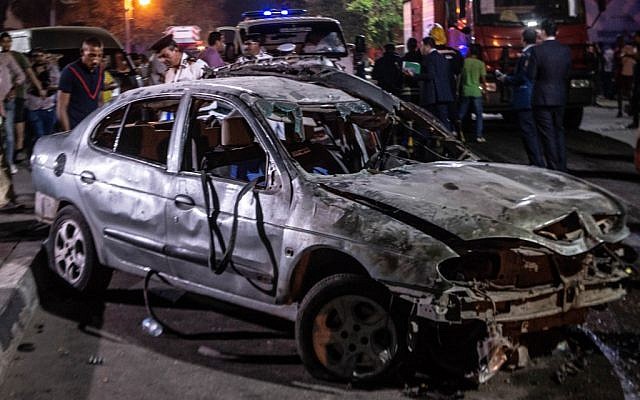 According to Egypt Independent, the Egyptian Network for Cancer in the US offered up to EGP 1m to help out.
Egyptian businessmen and entrepreneurs such as Naguib Sawiris and Ahmed Abo Hashima reassured Adib on air that they will donate more to secure the renovations for the vital institute. Each of these two businessmen donated EGP 1m, while organizations such as the Dar-al Orman charity came forward with a EGP 10m contribution, while Al-Ghary for Steel donated EGP 3m.
In an interview on "Al-Hekaya", Egypt's Minister of Solidarity Ghada Wali announced that Nasser bank will be donating an additional EGP 5m.
Ahl Masr, a non-profit organization dedicated to providing medical treatment to burn victims, has announced that it will be treating the victims of the terrorist attack free of charge.
Iman Al-Masry, another late-night show presenter, launched her own donation campaign, encouraging viewers to show their support. The chairman of the Talaat Mostafa Group, Hesham Talaat Mostafa, came forward with a pledge of EGP 10m to help revive the NCI.
Sending "777" as an SMS to 9797 or through Fawry by making a EGP 5 donation to the number "777" also. In addition, any financial amounts can be transferred to the 777 bank account through all Egyptian banks.
WE SAID THIS: Our thoughts and prayers go to the families of the victims of this horrendous terrorist attack.