As the holy month kicks off it means many things across the Middle East; from the lighting of lanterns to family gathers to festive music, you know that Ramadan has truly arrived. But honing in on Egypt, what makes the 30 days feel even more alive is the food. We're not just talking about the family gatherings, we're talking about the places offering you the most delectable iftar or sohour. With that in mind, we're looking at Four Seasons First Residence Cairo, which has got your back with the ultimate cuisine to break your fast or end your fast with that ranges from Lebanese to Egyptian.
Starting things with Aura, the Lebanese restaurant provides you with an unmatched outdoor experience under the glittering stars. As you enjoy the picturesque view of the pool, you're offered the eclectic a la carte iftar menu courtesy of Lebanese chef, Ahmed Zoghbi. The menu features everything from hot and cold mezze, and grills in addition to main courses, capping it off with traditional Arabic desserts.
Meanwhile, when it comes to the sohour experience, guests are also met with an a la carte menu paired with live entertainment.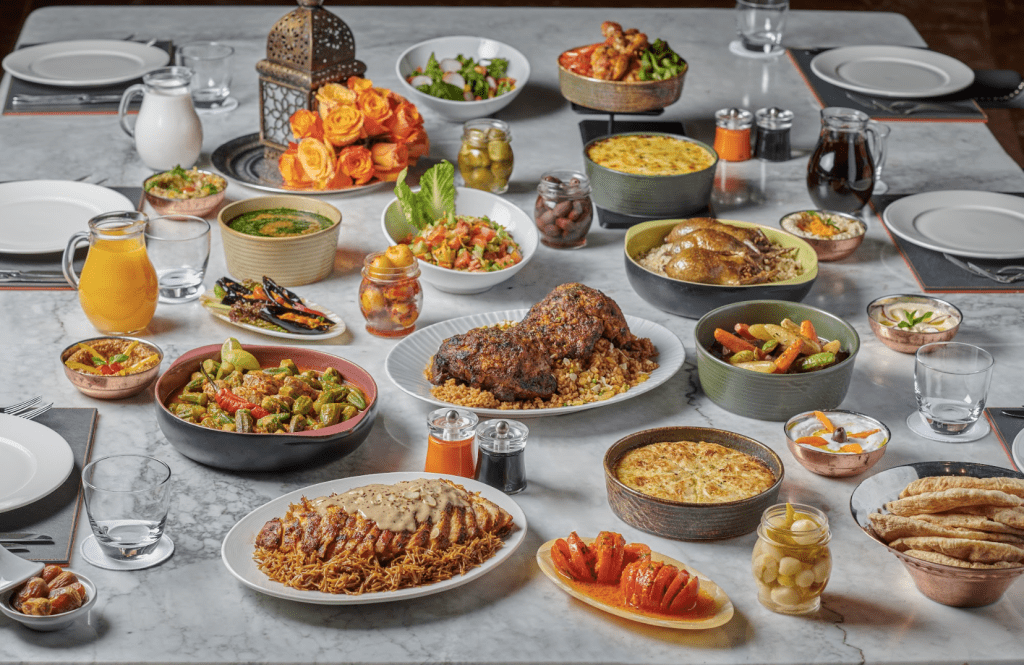 La Gourmandise, located in the heart of Giza First Mall offers Egyptian Ramadan specialties that range in an eclectic range of iftar meals. The iftar buffets feature everything from soups to the carving station. To satisfy your sweet tooth, be sure to order off pastry chef Bakr's assortment of classic Ramadan twist but with a fresh twist. The dessert menu features a mouthwatering experience from qatayef to halaet el-jibn.
Ending the culinary options with a picturesque view, Zoé restaurant at the First Nile Boat bridges Greek and Egyptian cuisines, giving you a new take on Mediterranean flavors. From lavish iftar to sohours with an a la carte menu, the captivating view of Zoé might just be the right locale for your next Ramadan meal.
It's important to note that the aforementioned restaurants serve children under the age of six a dining experience of hotel's compliments as six up to 12 years are entitled to 50 percent savings.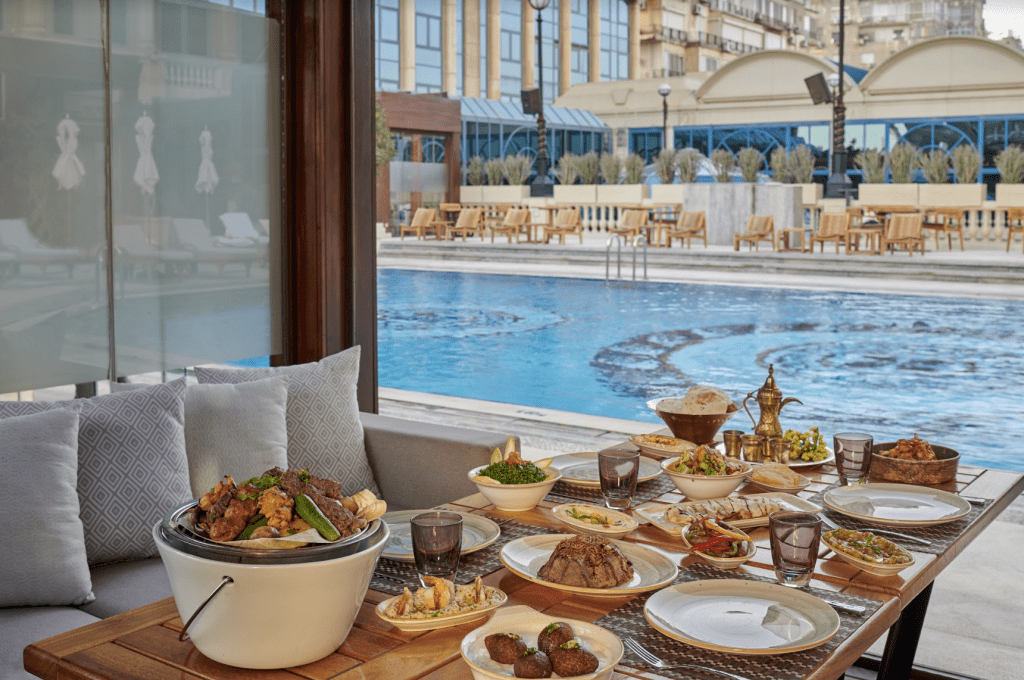 If you're looking to kick your luxury taste into full gear then look no further than booking a stay at Four Seasons; Packages include the Residents Offer, Suite Savings and more.
For more information about Four Seasons Hotel Cairo at The First Residence Ramadan festivities call +20 2 3567 1600 or +2 02 3567 2022.

WE SAID THIS: Don't Miss…From Shrimp Bisques To Salt Crusted Sea Bass: All You Need To Know About Seafood Nights At Zoé