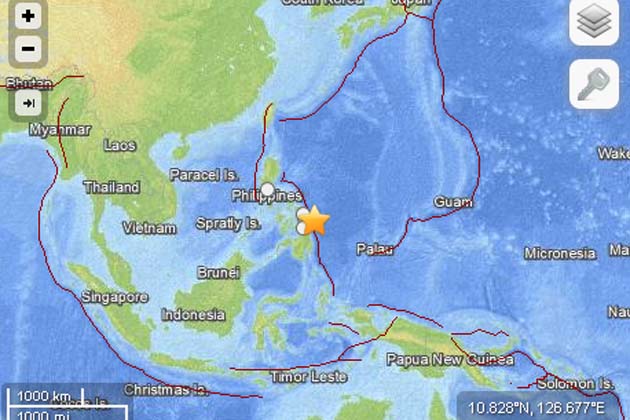 An earthquake measuring 7.9 on the Richter Scale rocked the coast of Philippines today. Following the earthquake, tsunami warnings were issued for Philippines, Indonesia, Taiwan and Japan.
Tsunami alerts were also issued for Papua New Guinea and other islands in the Pacific, including the US state of Hawaii.
The quake was centered off the east coast, 91 miles off the town of Guiuan in Samar province, the US Geological Survey said.
That is all that is known right now, more to come.