Last year, Egyptian satellite channel, DMC, went viral for hiring the first ever Down's syndrome tv host, Rahma Khaled. The 22-year-old swimmer and paralympic gild medalist got a permanent slot in the morning show Tamanya El-sobh, alongside Ramy Radwan.

This week, DMC took an initiative that redefined inclusion for Egyptian television. A sign language interpreter was spotted signing Mohamed Ramadan's show, Zilzal.

This is not the first time an interpreter is featured on Egyptian television, but it's definitely the first time we see this during a Ramadan series.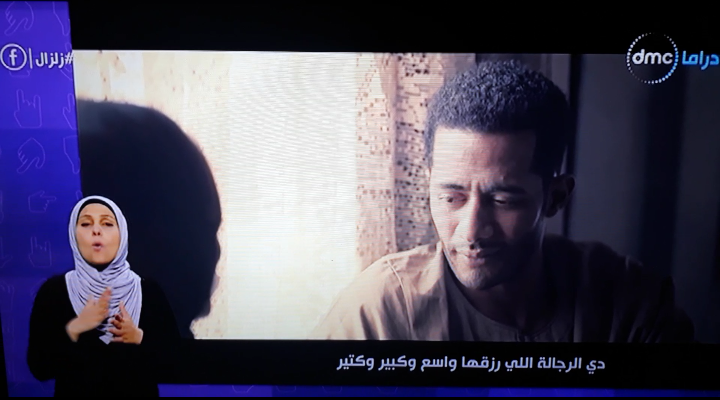 According to DMC, the show gets recorded with interpreters hours before airing, in addition to adding subtitles in order to facilitate the experience for anyone who cannot understand sign language.
DMC's board took the decision due to the huge popularity of Mohamed Ramadan. The interpreted episodes air at 1 PM on DMC Drama and 5 AM on DMC. Another show that you can watch interpreted is Al-Nesaa Fel Islam.

DMC recently announced the launch of a full Youtube platform for individuals with disabilities. Hopefully, this will be applied to all channel and tv series.