With schools starting, you'll barely have enough time to spend with your kids. Why not make your time with them special and make these back to school ideas?! You'll have loads of fun, enjoy each other's company and you'll definitely make your kids excited to go back to school just to show off their unique belongings.
Get your tools ready, we've got work to do!
 1. Monster Back Pack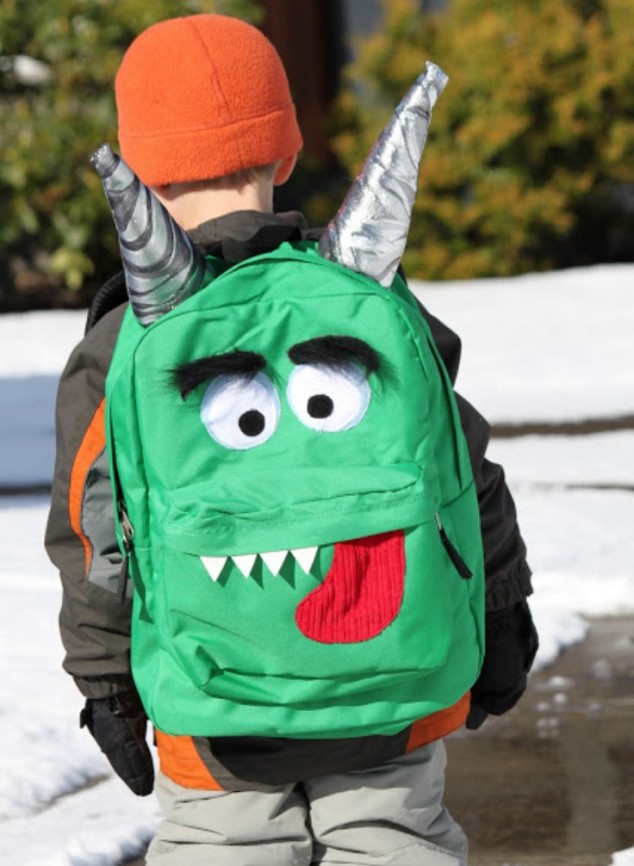 You're kids will just love this and they'll be so excited to go to school to show off their creativity. Not to mention how much they'll love you for helping them make something this cool. Get the instructions here.
2. Colourful Pipe Cleaner Notebook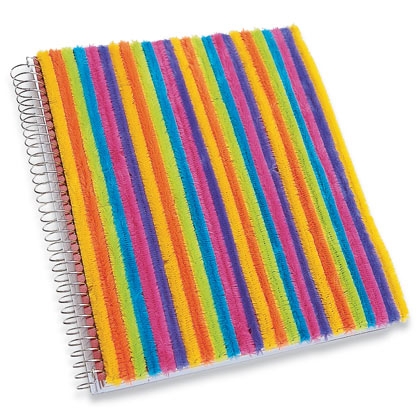 What more exciting way to get your kids to actually use their notebooks than making it this attractive? The best thing is this is something they can do themselves! Get the instructions here.
3. Pencil Coloured Vase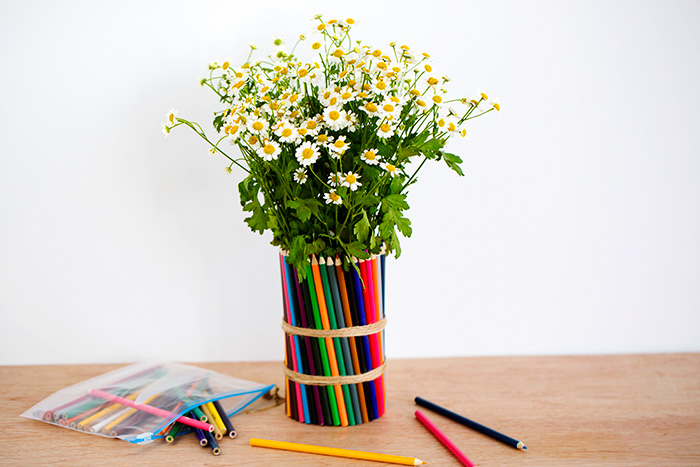 Get your kids back in the mood and ready for school by decorating their desk in the simplest of ways! Find the tutorial here.
 4. Zipper Monster Wallet Cuffs
No need to worry about your kids losing their lunch money anymore! They'll be so in love with these monster cuffs, they'll actually take care of it! Find the tutorial here.
5. Notebook Tote Bag
What better bag to take to school than a notebook-paged one? Get the instructions here.
 6. Reusable Milk Jug Lunch Box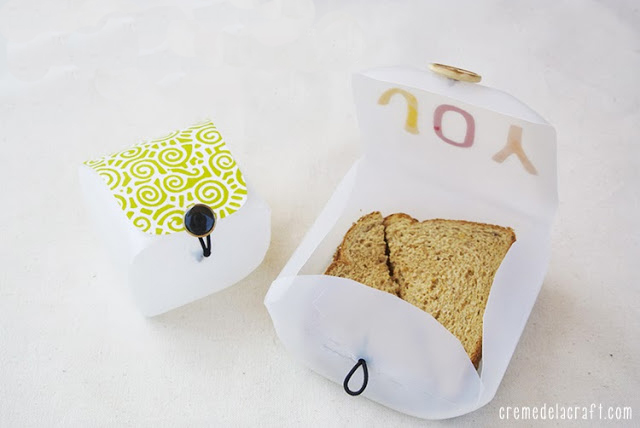 Imagine how much your kid will be bragging with their environmental friendly lunch boxes that can be decorated in any way they want to. Get the instructions here.
7. Stylish Pencil Pouch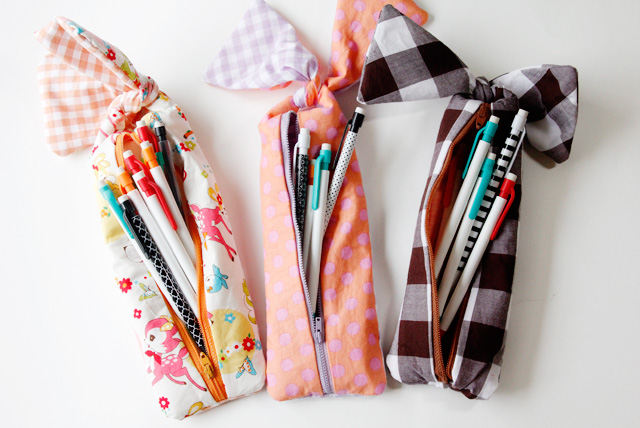 Make this year special for your kids by getting them to make whatever design they want for their pencil cases. Find the tutorial here.
8. Floppy Disk Notebook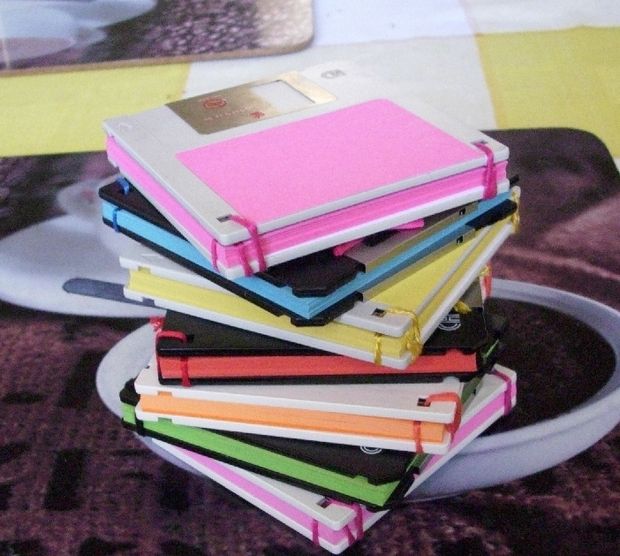 This is a great way to introduce your kids to a part of your childhood since they'll have no idea what a floppy disk is! Put those old floppy disks to good use and they'll feel like they have something that is truly unique and different. Find the tutorial here.
9. Carton Wallet
Another great way to upcycle your cartons and ensure your kids don't lose their lunch money. Get the instructions here.
10. Eraser USB Flash Drive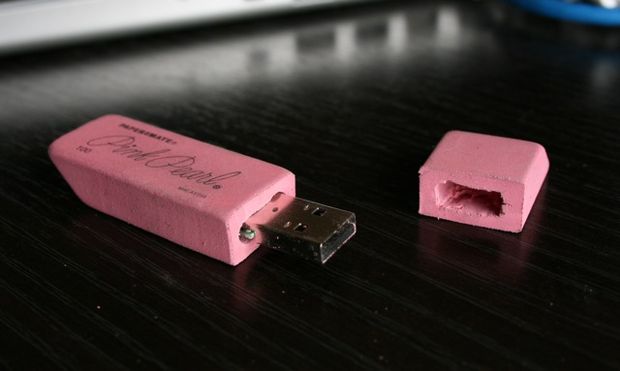 Isn't this so cool? How have we not thought of this before?! Let's go get those erasers and make these! Find tutorial here.
11. Magnetic Marker
The perfect way to get your kid to practice their artistic talents and be able to use it to remind himself of important things too. Find tutorial here.
12. Stretchy Notebook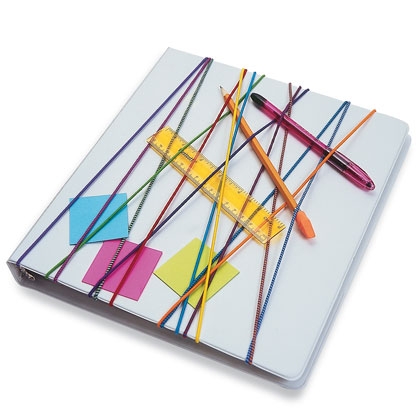 We all know that most of the stationary will be lost within the first week, but with this stretchy notebook, your kids can keep them between those elastic bands and save some extra few weeks before having to re-stock on everything! Get the instructions here.
 13. Monster Corner Book Marks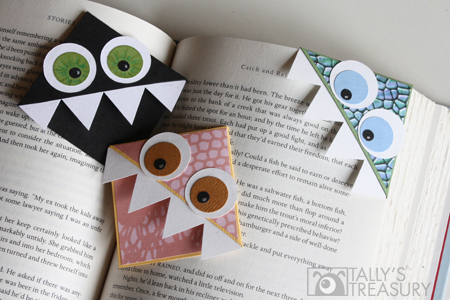 Don't these cute little monsters make the best book marks ever? Make your kids one and they'll want to read every single day! Find tutorial here.
 14. Pencil Buddies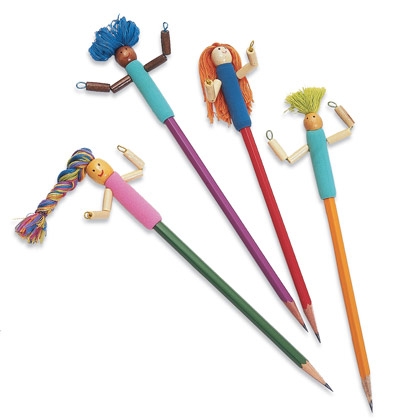 Maybe this will be a reason to cherish their pencils and take care of them instead of losing 50 a week. Find the tutorial here.
15. Custom Shaped Paper Clips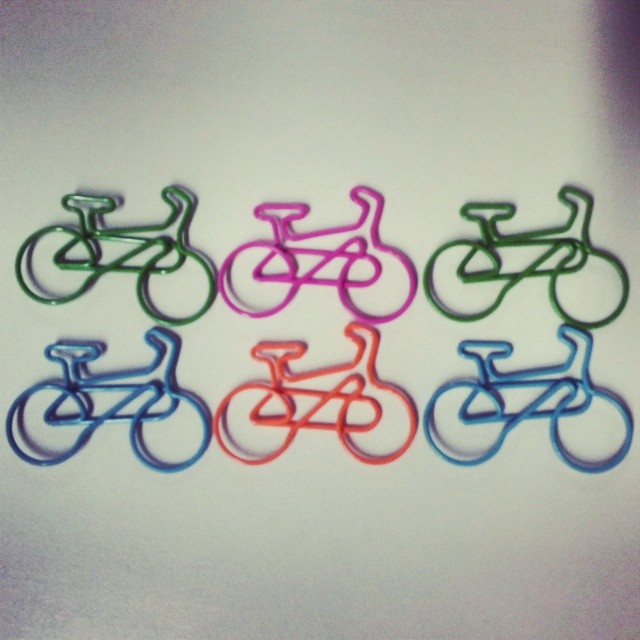 Why use boring old paperclips when you can easily transform them to any cool shape you want to?! Your kids will just love these! Find the instructions here.
Put those old t-shirts to good use and make an awesome tote bag. You'll kids will be boosted with confidence because of how cool this is. Find tutorial here.
 17. Piano Hinge Notebook
Even we want one of these! Your kids will definitely have trouble resisting this notebook. Find the instructions here.
 WE SAID THIS: You'll find "Mommy Diaries: Healthy Snack Packs for Your Little Monsters" will come in handy too!