After every season you realize that there's a bunch of t-shirts you just don't wear. Whether they're old, stained or too small for you, there are so many ways you can craft them up into an awesome idea. Here are a few ideas we fell in love with:
1. Rainbow Rug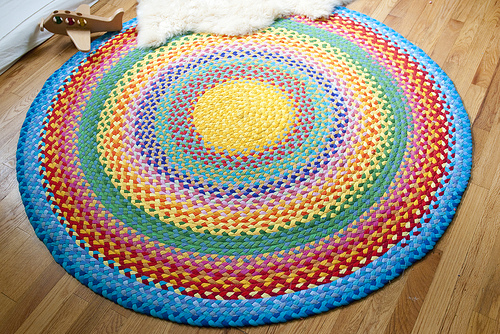 You might have to wait until you've collected a bunch of colours to make your old t-shirts into a rainbow rug, but otherwise it'll be the perfect accessory to add on to any room to spice it up.
2. DIY T-shirt Coasters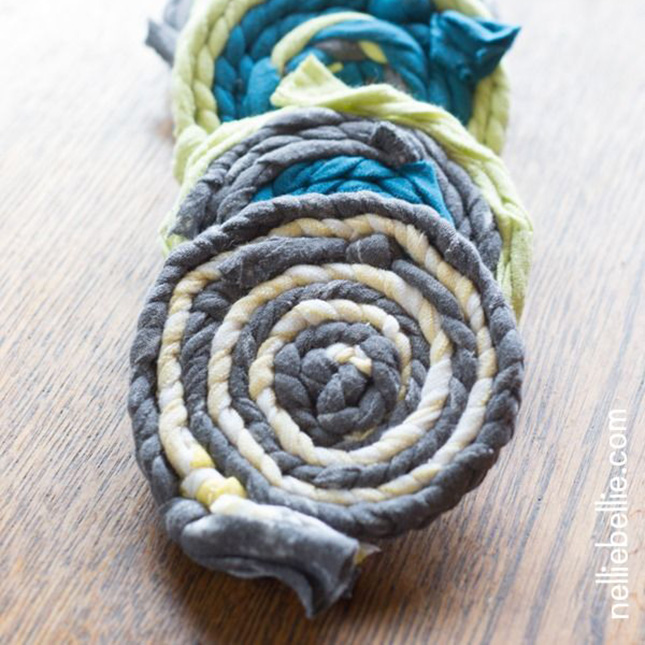 Why spend money on coasters when you can make your own unique, funky looking ones. You can even make these t-shirt coasters as a house-warming gift for any of your friends.
3. DIY Crochet Trim Seam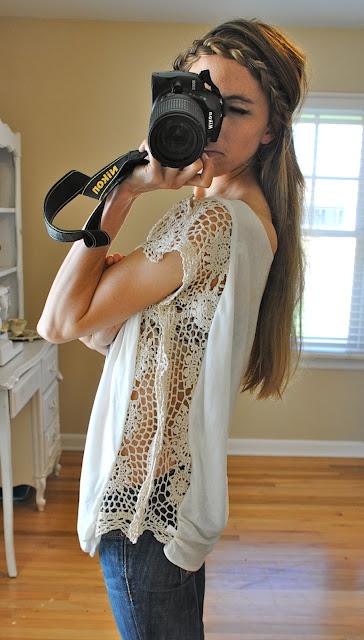 Spice up your unworn t-shirts, by adding a stylish crochet touch and you'll get this magnificent crochet trim seam .
4. DIY Fabric Coil Bowl
Make these coil bowls out of fabric and use it for spare change, a candy holder or just an interesting accessory that is sure to catch someone's eyes and start a conversation.
5. DIY Crochet Lamp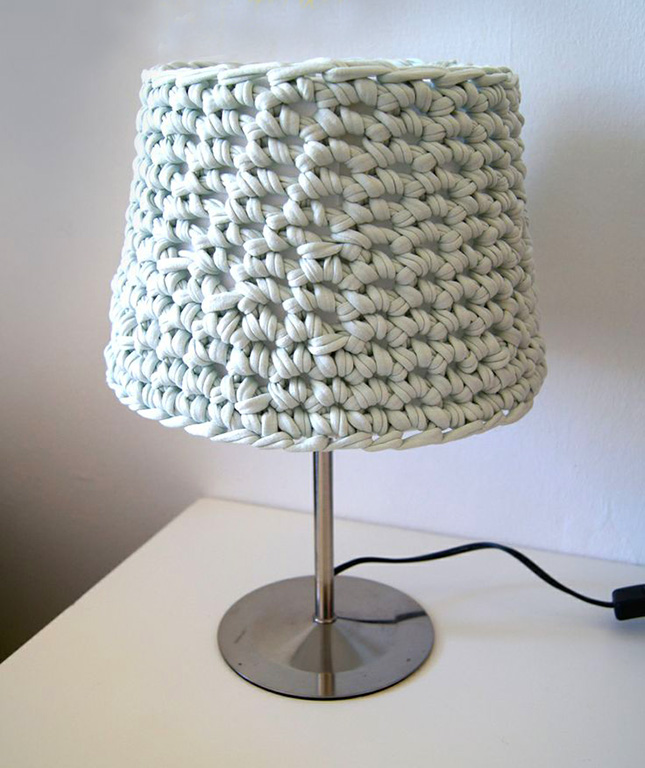 Whether your lamp is too plain, boring or you're just bored of the colour, you can upcycle it by making a crochet cover for it with with whatever colour you want.
6. DIY Braided Basket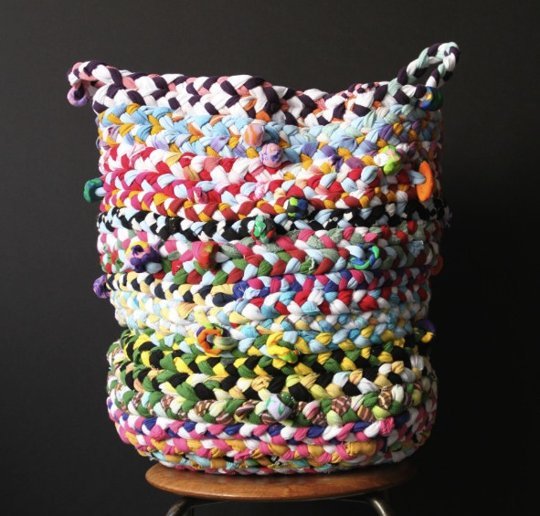 Instead of having to put away all your kids' toys, just throw them into this braided basket, which in itself a colourful addition to any room.
7. DIY Dip Dye T-shirt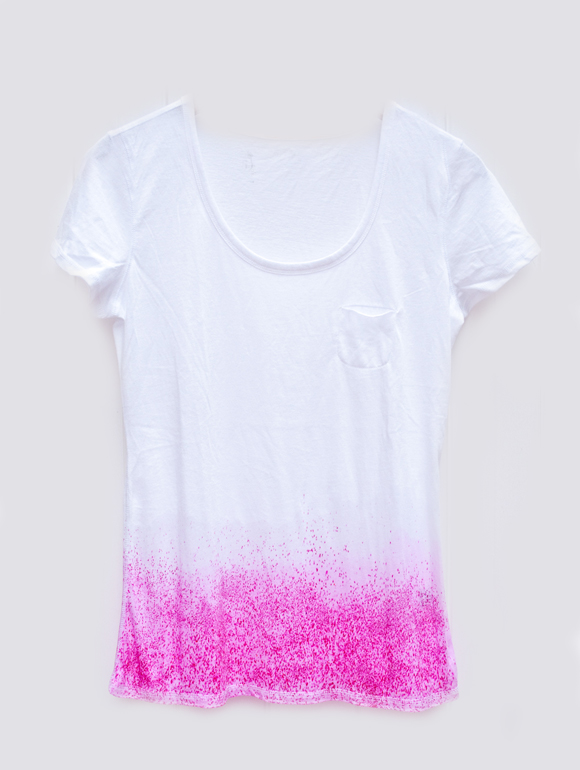 You can turn your plain, old, boring, over-worn t-shirts into something catchy and summery by just dip-dying some colour on to it.
8. DIY T-shirt Blanket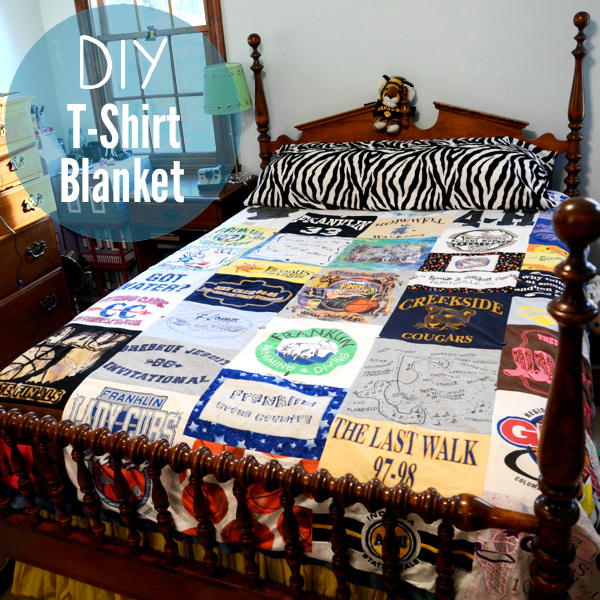 After your children have grown out of their superhero or barbie doll themed rooms, you can make them a new quilt out of their favourite t-shirts that they just can't let go of. It'll look amazing and also hold a lot of memories to make it very special. If you're not sure where to start, it may be worth taking a look at some of the best t shirt quilts for some inspiration.
9. DIY Braided T-shirt Bracelets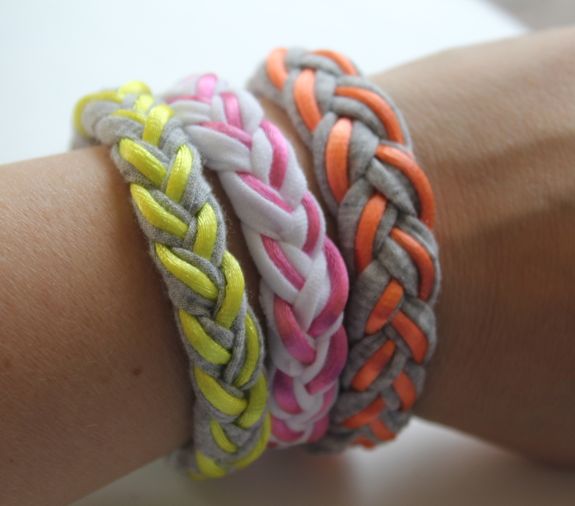 Aren't these just perfect for the summer? These T-shirt Bracelets are easy to make and will add the perfect touch to your beach or summer outfits.
10. DIY Recycled T-shirt Scarves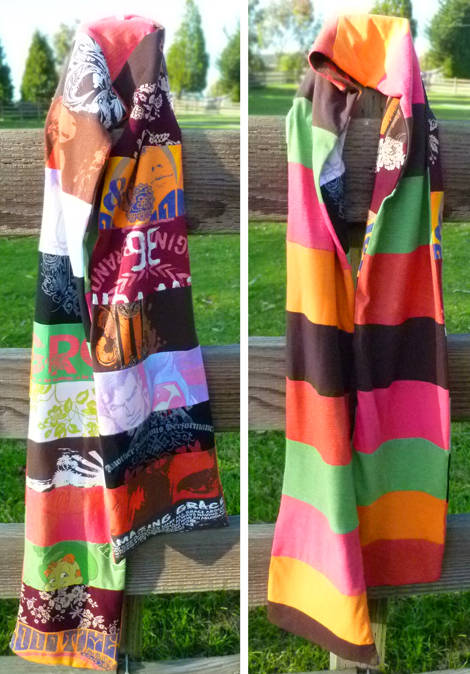 That extra touch you add at the end can sometimes be the secret to making an outfit extremely stylish. Instead of going out of your way and ending up trying to copy people that don't even match your style, add this easy, cool recycled t-shirt scarf to your outfit and you'll have your own unique style.
WE SAID THIS: Don't miss: "DIY: How to Turn Pallets into a Coffee Table"