Crane Damages Centuries-Old Tomb In Aswan
(Photo courtesy of Egypt's Ministry of Antiquities)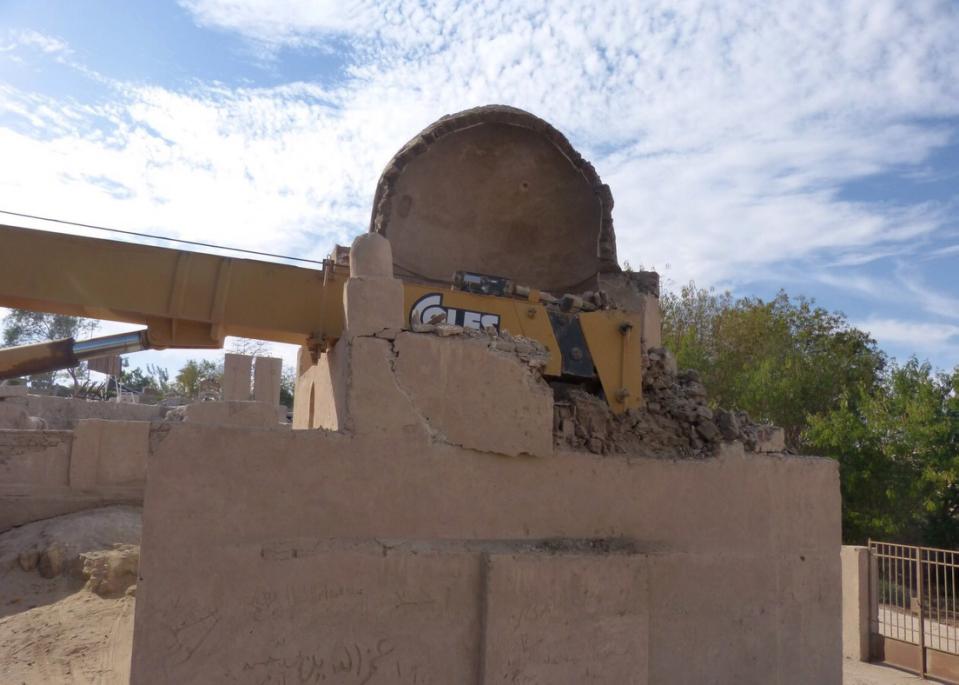 In Egypt's latest archaeological fuck up, the dome of a tomb that dates back to the Shiite Fatimid dynasty, which ruled Egypt between 969 and 1171, was destroyed by a crane.
"The crane carrying heavy blocks of stone crashed into the dome and severely damaged it," Antiquities Minister Mamdouh al-Damaty said in a statement.
Workers were moving the stone blocks to be transported to an international sculpture exhibition taking place in the city of Aswan.
Thankfully, German conservators working there have been asked to help restore the tomb's dome.
This mishap follows closely on the heels of another recent facepalm-worthy incident in which a worker accidentally broke the beard off of King Tutankhamun's priceless mask and then glued it back on.
WE SAID THIS: We really need to take better care of our history and heritage!