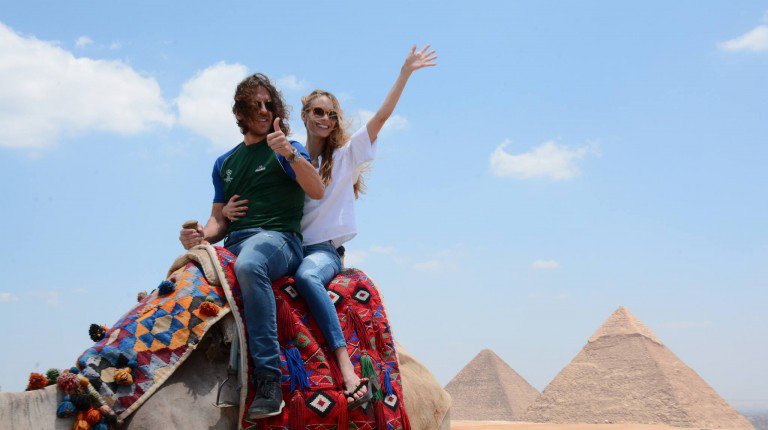 Spain's former legendary defender Carles Puyol is currently on a visit to Egypt to promote tourism. Escorted by Al Ahram Beverages' team on a tour to the Pyramids with his model girlfriend Vanessa Lorenzo. The 38-year-old veteran also visited the as-yet-unopened Grand Egyptian Museum on Friday.
The former European and world champion was shown the state-of-the-art laboratory at the museum and was briefed about the details of its coming collections. In return, Puyol expressed his desire to attend the museum's official opening in the future.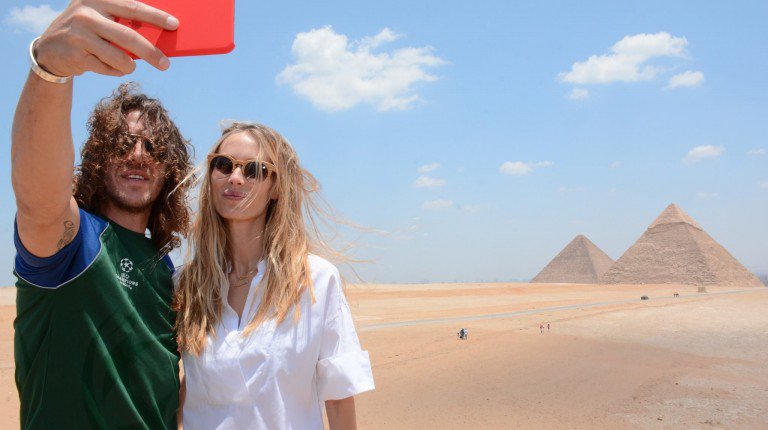 On Saturday, Puyol held a press conference in which he expressed deep admiration for Egypt and its "friendly" people and stressed that he felt very safe during his visit which stretches over the course of few days within the framework of activating the tourism's movement during the coming period.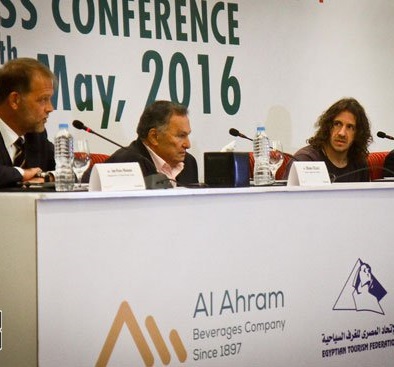 The press conference was also attended by the chief of the Egyptian Tourism Federation, Mr. Elhamy Elzayat and the Chairman of the Tourism Activation Authority Mr. Sami Mahmoud.
WE SAID THIS: "The Wall" as fans like to dub him, has won every possible football trophy out there, including the World Cup, the European Championship, the Champions League and the FIFA Club World Cup, and will always be remembered for his commanding charisma, intense commitment and ruggedness.