A lot of things are going on this weekend, but here are our favorite picks.
Thursday
BYGANZ SEASON OPENING: TOYBOYS & FRIENDS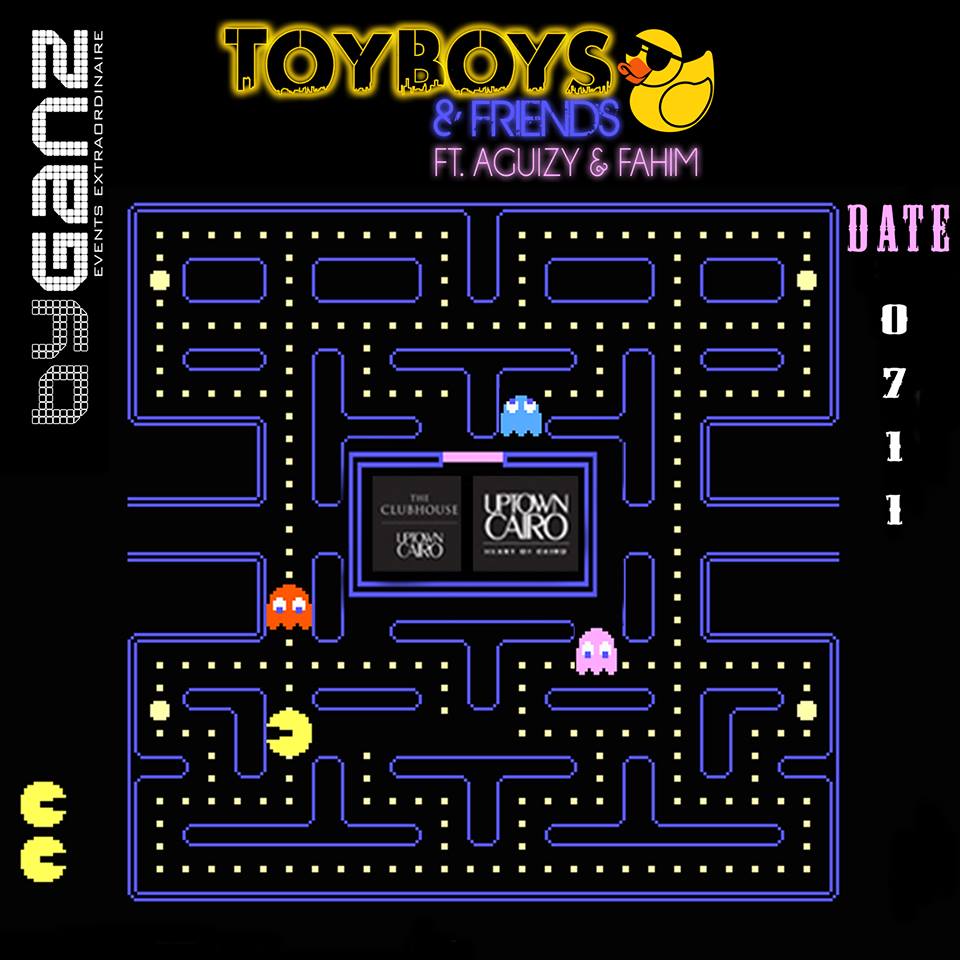 It's finally the weekend and since ByGanz is back, there's only one place you should be tonight and that's Uptown Cairo. Wherever Toyboys are playing the crowd must follow for what's sure to be one hell of a night.
ToyBoys and friends? Curiosity is kicking in, right? So be there by 7pm at the Emaar Clubhouse in Uptown Cairo to experience a night to remember.
Friday
LETTUCEAT FAT LOSS CHALLENGE

Let's call today Fit Friday!
Time to recharge yourself from last night with today's Lettuceat fat loss challenge and burn off those calories. With Reform Pilates, you can finally achieve the dream you've always wanted to accomplish and learn how to live a healthier lifestyle – just be there at 12pm.
It's time to get up and get down to business, and remember the prize is worth it. Whoever loses the most fat wins a whole month's supply from Lettuceat. Second place wins a two weeks' supply and third place wins a week's supply.
Let's do this.
KAY'S

If you haven't got your Kay's fix yet, The Closet is where you should be this Friday. Mohamed Kishk is bringing you fashion on a whole new level with fantastic pop-art T-shirts and a winter bonus: sweaters!
Make sure you check out his collection available from Friday to Saturday at 6 Ali El LEithy St. Ard El Golf from 12pm to 4pm.
Saturday
NACELLE HOUSE SESSIONS 3: THE LAB
Nacelle's third house session of the season brings London to Cairo with Klady and Remi Mazet. Forget about what's trending and what's not. On this experimental night Nacelle will keep you on your feet with fresh, new artists handpicked by the featured acts.
Taking place at The Temple Deck, Nile Pharaoh Boat from 2pm till 10pm.
WE SAID THIS: Enjoy, everyone!