With some of us growing a bit board of the drive to Sahel and/or Sokhna every other weekend – just for a few relaxing hours of tanning, two days by the pool, and a little fun in the sun – we were more than excited to learn that The Nile Ritz-Carlton, Cairo will be injecting its guests with a dosage of incredibly enjoyable and by the pool activities.
The Nile Ritz-Carlton, Cairo will be offering a unique blend of aquatic dance and fitness activities – that will help keep you cool and fit in the summer heat – right at the opulent property's Olympic-sized swimming pool.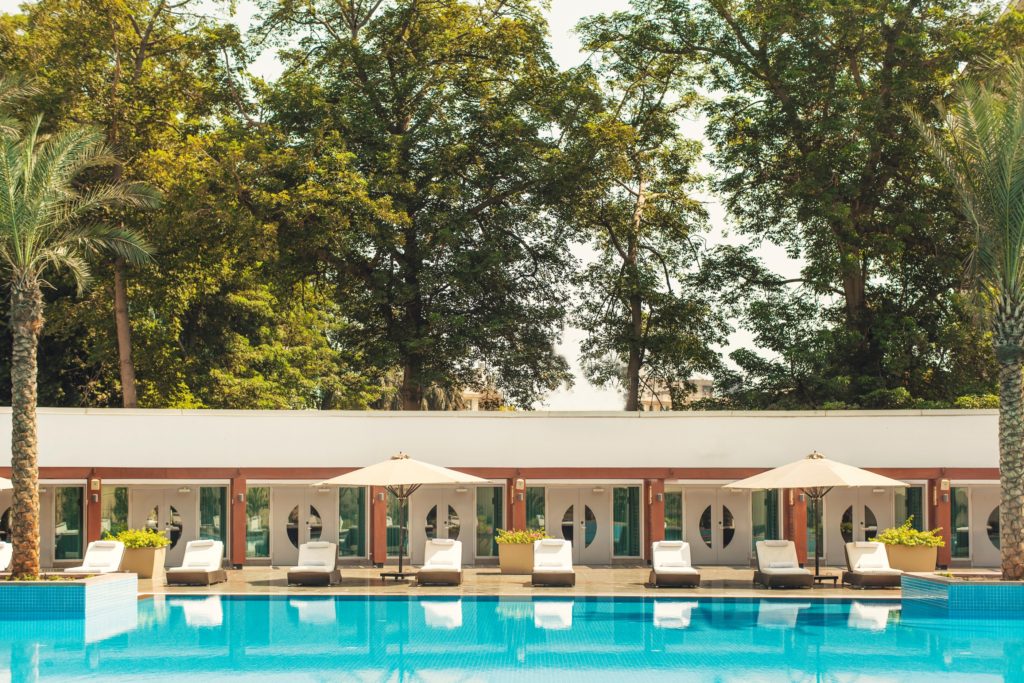 This swimming pool is not only home to seventeen luxurious cabanas, it is also home to  complimentary treats and seven-star service. Add to that the fact that guests will be surrounded by the Nile's cool breeze, lush greenery, and swaying palm trees, and what you have is a perfect get away from Cairo, right in the heart of Cairo.
By this point you are probably already making arrangements for a babysitter to come take care of your children, as you are planning to spend your next weekend at The Nile Ritz-Carlton, Cairo. Worry, no more, we got your back completely covered!
While we won't be able to hire you a babysitter, we can definitely ensure that The Nile Ritz-Carlton's pool is completely family friendly. Not only will your kids enjoy water games and be supervised by expert life guards at all times, they will also be able to select their favorite meals from The Ritz-Kids® menu.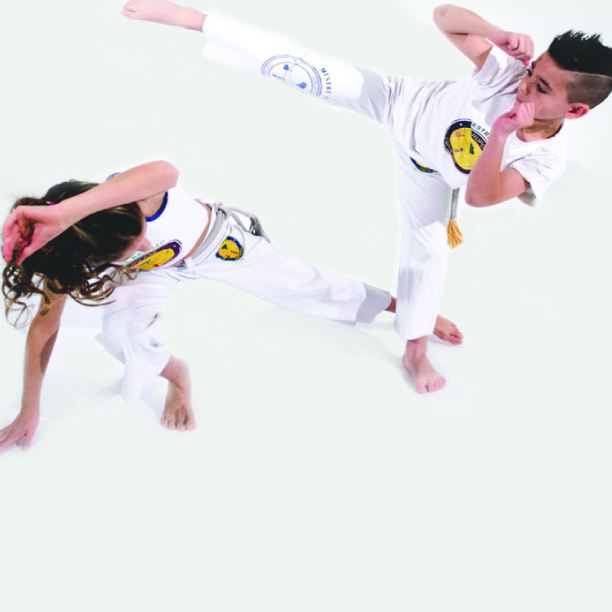 You can also enroll your kids in a range of exciting summer activities, which are created specifically with the aim to strengthen your children's physical strengths and intellectual capacities. The Nile Ritz-Carlton, Cairo – for example – boasts one of the biggest Capoeira schools.
Accepting children as young as four years of age, this school will teach your little ones some necessary self-defense tricks, alongside some fun Brazilian dance choreography. This activity -like all others- is exclusively available at The Nile Ritz-Carlton, Cairo.
Now that your kids' fitness is covered, it is time to focus on your own. The Nile Ritz-Carlton, Cairo is offering Aqua Zumba® classes: an adrenaline pumping activity, which channels the energy of Zumba, into the pool's aquatic environment. Different from regular Zumba, the pool-based class is a dynamic workout, that has much less severe and/or direct impact on the joints than regular Zumba, thereby significantly reducing the negative effect of any sprains, or injuries.
Tickets to The Nile Ritz-Carlton's Aqua Zumba® classes can be purchased directly from The Ritz-Carlton's Spa, located on the hotel's second floor. You can also enjoy The Nile Ritz-Carlton's variant array of healthy refreshments, available at the pool bar: The Patio.
WE SAID THIS: Who needs Sahel or Sokhna anyways?