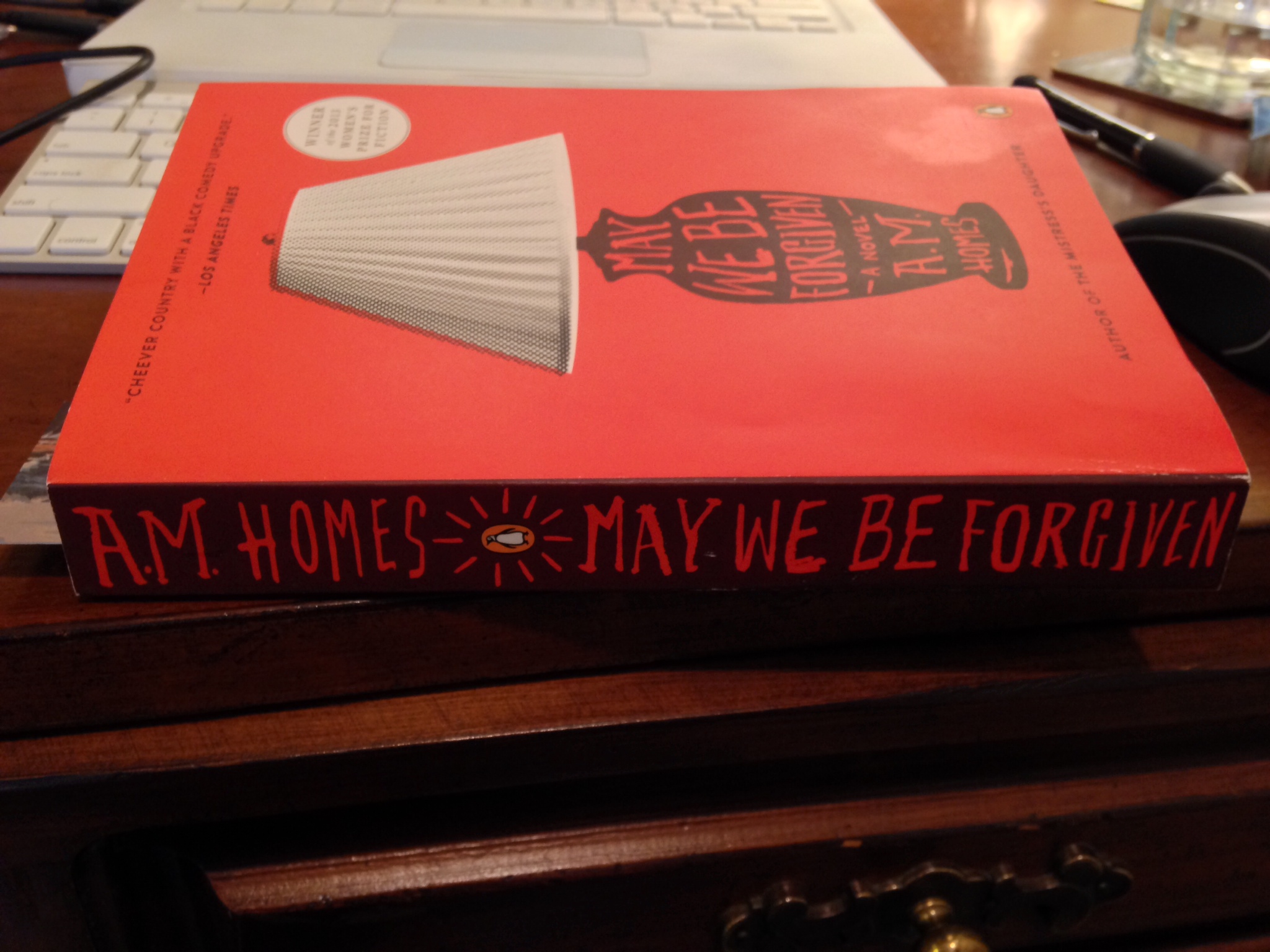 In celebration of International Women's Day, it seemed appropriate to review May We Be Forgiven by AM Homes, which won The Baileys Women's Prize for Fiction in 2013. The long list for this year's prize is due out this month and the winner is announced in June.
The Baileys Women's Prize for Fiction was founded in 1996 and is still surrounded with controversy. Some claim that it is sexist and unduly segregates women writers in a different category. I would have to agree with Cynthia Oznick who said in her New York Times article:
"For readers and writers, in sum, the more prizes the better – however they are structured, and philosophy be damned."
The prize is awarded annually to the best full-length novel written in English by a woman of any nationality. It celebrates excellence, originality and accessibility in women's writing throughout the world. The winner receives a cheque for £30,000 and a limited edition bronze known as a "Bessie", created by the artist Grizel Niven.
The previous year's winner, Madeline Miller's Song of Achilles, a love story set in Ancient Greece, was an homage to The Iliad. In contrast, May We Be Forgiven is a completely modern 20th century nightmare highlighting the ills of our present day society – the uptick in violence, the detachment that comes with technology, the dependence on prescription drugs, the perils of Internet dating, sexual addiction.
The story centers around two brothers who hate each other. The lives of everyone around them unravels when George, the arrogant, violent, successful, TV executive finds his brother Harry in bed with his wife and kills her. This happens in the first fifteen pages.
Homes, in an interview with The Telegraph, said that George represented a particular type of bloated, blowhard man who she sees walking around East Hampton:
"Very powerful men, and they go through these phases where they're fat and they're thin – big suits, small suits – and they're very hard to live with. Their sense of entitlement to physical space and women and whatever else they want, I just find really interesting. Who are they? And who told them they're allowed to have all those things?"
The rest of the book deals with the consequences of that first scene. Harry, the disloyal uncle and reclusive history professor specializing in Nixon, is put in charge of his brother's home, the two children (who are off at separate, elite boarding schools), the cat and the dog – all while himself going through a divorce and getting fired from the university.
There is a ferociousness to the novel that is also surprisingly humorous. Homes manages to maintain this uplifting tone throughout and makes the reader laugh at the oddity and absurdity of life. Within all this calamity, the reader finds himself empathizing with the damaged characters through their everyday experiences. Although Homes denies it's a satire, many critics felt that it was, and that the cynicism was apparent. Homes clarifies:
"Life can be so incredibly painful and disturbing that if one is to survive it, one has to find the humor in it."
The modern loss of human interaction is a recurring and dominant theme. At the beginning, all the characters are desensitized through technology and their lives destroyed by the Internet. In her Granta interview, Homes explained:
"There is a world out there, so new, so random, so dissociated that it puts us all in danger. We talk online, we 'friend' each other when we don't know who we are really talking to – we fuck strangers. We mistake almost anything for a relationship, a community of sorts and yet when we are with our families, in our communities, we are clueless. We short-circuit and immediately dive back into the digitized version. It's easier because we can be both our truer selves and our fantasy selves all at once, with each carrying equal weight."
Still, Homes tries to show the upsides of technology, though many critics felt that Homes feeds the reader a form of kitsch – "acts of kindness bring their own rewards". Nate, the nephew, reaches out to a village in South Africa and provides them with financial support. Without technology, this wouldn't have happened, and it's when the whole family embarks on a trip to this same South African village that they all begin their journey of healing. The peace the family finds is facilitated through community participation and interaction with the village leader.
The society Homes portrays is deranged, uncertain. It takes a while to get a grip on all the concurrent themes and story lines: Nixon, retirement homes, elite boarding schools, suburban swingers clubs, hospitals, synagogues, psychotherapists.
There is also a recurrence of Chinese characters in the novel. Claire, Harry's ex-wife, is Chinese-American. Harry encounters an adopted Chinese Jew working in a synagogue, befriends the owner of Chinese restaurant and later the Chinese owners of a deli, the daughter of whom he employs to transcribe some Nixon tapes. He also eats an insane amount of Chinese takeout.
Homes explains: "There are several reasons, among them is that it is Nixon who opened US relations with China. China now owns more US debt than any other country. All of our electronics, a lot of our clothing, are manufactured there. Our interdependence, or actually dependence, on China amazes me. It's both the economic and also the social relationship between the US and China."
Although the novel is filled with trials, Homes says:
"I very much want to acknowledge (suffering) without judgment. It's neither a positive nor a negative. It's there and it's just real."
"Train yourself to find hope… Help people as much as possible. Push back against pessimism. I write in order to make people think about their lives and the larger world, and I very much wanted to do it in a way that offered hope".
May We Be Forgiven left me with the belief that there can be repentance even after the wildest, most violent, most troublesome experiences – that no matter what, you can still live a happy, sane, meaningful and fulfilling life.
WE SAID THIS: Check our Q&A with Sherine about Rowayat, a literary journal emerging from Egypt.