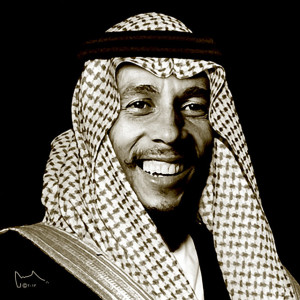 A Khaleeji band led by Bahraini singer Mohammed Al Bakri sang their rendition of No Woman No Cry by Bob Marley, and it's going viral for all the right reasons. Aside the fact that the track is actually really good, watching men in thobes going at it is kind of cool.
Hilarious reactions took over social media with users making fun of the lack of women's rights in the region, and how the song would be sung entirely different if it was in Saudi Arabia.
If it was Saudi,they would've sung:"No,woman, no drive"

— Arno Brosi ?? (@brosiman) November 26, 2017
WE SAID THIS: Little did we know, it's Abo Marley not Bob Marley!