We often get too carried away with the cherry patterned or the hot pink summer sandals that we spend hours dreadfully matching an outfit with. These are summer approved can't-go-wrong options that will go with any outfit or pedicure colour you choose. Nothing ruins a good mood than an uncomfortable shoe or a miss-matched pedicure colour.
So, without further ado, here are the shoes that are comfy and heat friendly and guaranteed to keep your feet happy all summer.
Summer Slides
Summer means exposed toes which means…flip flops! These slip-on shoes are so easy, breathable, and flattering on the feet. Many affordable brands such as Zara and Tory Burch have durable cream-tone leather slides that mimic the Hermes and Saint Laurent look. The shoes are casual, friendly, and easily paired with jeans and even a swimsuit.
Espadrilles
It's officially espadrille season, which means hoarding as many pairs as possible. These comfy shoes come in all colours and sizes. No one wants to wear a toe stabbing steep pump, so espadrilles take the lead. You can wear them with summer shorts, dresses, and skirts. Nude coloured espadrilles will definitely elevate your outfit.
Trusty White Sneaker
Many bloggers have been rocking the sneaker and summer dress trend, and it's for a good cause. Not only are they comfy, but they also go with everything, which is perfect for traveling and covering a lot of land. Sightseeing? Riding roller coasters? Sneakers has got your covered.
Classic Wedges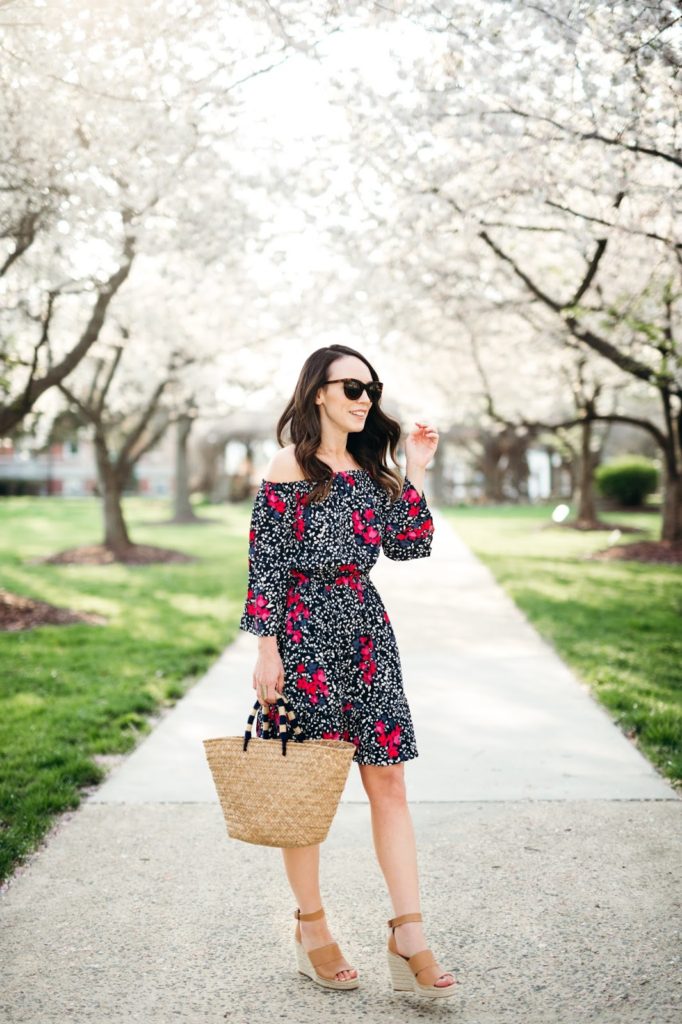 Despite the heat, sometimes dressing up in an outfit requires height, and thin heels are a no-no. Therefore, the answer to height and comfort is practical wedges. It'll give your outfit a fancy spin.
A Pop of Colour
Break all the rules and go for a pop of colour! Life is too short to play it safe in neutral playgrounds. Pair it with an all-white outfit or jeans. Colour will always award your look some personality.
WE SAID THIS: Never worry about matching your shoes to your outfit again.