Autism spectrum disorder is a complex matter that involves the individual in facing challenges regarding sensory overload, social interactions and communication problems, and repetitive/restrictive interests and behaviors. Every year on April 2nd, World Autism Awareness Day takes place, raising awareness and educating others about autism, which many are not equipped with a sufficient amount of information about. Although an autistic individual behaves differently than others, they can and do still enjoy what we usually would as well. In this case, browsing through the Internet, which can be a favorite tool to use for anyone, causes different types of challenges for an autistic person. Etisalat, being aware of this matter, wasted no time to take matters into their hands, gathering all the relevant and efficient resources at hand, have now launched the first autistic-friendly web extension worldwide!
In order for the extension to have been properly created before worldwide use, Etisalat made sure in consulting with the Emirates Autism Center so as to guarantee the technical aspects of the web extension are compatible for those on the spectrum. In addition, a test run was carried out with the new web extension to verify a smooth process, and to establish an appealing experience.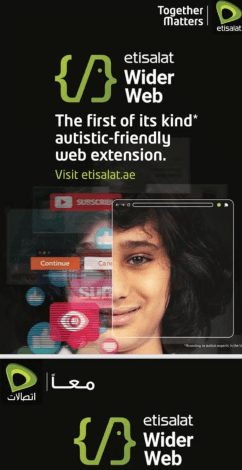 Although the Internet is a useful tool to indulge in and take advantage of, those with autism can be limited with how to browse through it. Through this web extension, which will be free of charge to use, you can adjust the viewing settings on a web page in order to be compatible, and not to mention, stress-free, for someone on the spectrum. The following points are what to expect from the web extension, allowing for a simplified view:
Less images will be displayed on one page
A relaxing and soothing color will be chosen for the display, such as dark grey
An image on the page will be desaturated
Text on the page will be displayed on a full background, as opposed to on images
From this
Into this

Getting the extension
As of today, you can visit Etisalat's website and simply download the web extension. After April 2nd, the extension can then be available for use on Google's extension page. Once the extension is activated, rest assured, it will remain there for you to use freely, and easily switchable between a regular webpage and an autistic-friendly one whenever required.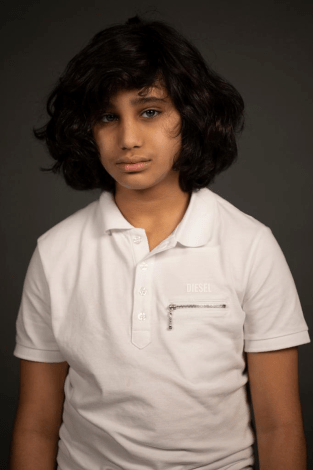 World Autism Awareness Day
The United Nations General Assembly unanimously decided each year on April 2nd, would be a day to raise awareness globally for those who live with autism spectrum disorder. It is to provide those with autism a better quality of life and enable them to further become integrated with society. Blue is the color for people to show their support throughout the day, and Etisalat decided to take a more permanent approach to the matter, transforming a convenient tool to become of practical everyday use for those with autism, further enabling the integration process.
Check out Etisalat's Wider Web video below to gain a more profound insight on the matter. The video delves into the minds of success stories of autistic individuals, the parents, and professionals.