Earlier in September, Saudi's Crown Prince Mohamed Bin Salman announced plans to invest over 13 billion dollars in the Asir region, turning it into a global tourism hotspot. Saudi has been witnessing major investment and focus on the tourism sector. Every day, more news of development and infrastructural renovations are coming out of Saudi, with the main focus of attracting tourism. Aligning with Saudi's Vision 2030: their plan to attract yearly 10 million visitors by 2030.
Saudi has been notoriously underrated as a tourist destination. However, with these measures taken to open Saudi up to more international visitors, more and more people are getting introduced to the hidden wonderlands of Saudi Arabia. The Asir region is no different.
Here is your introduction to the hidden gem… Asir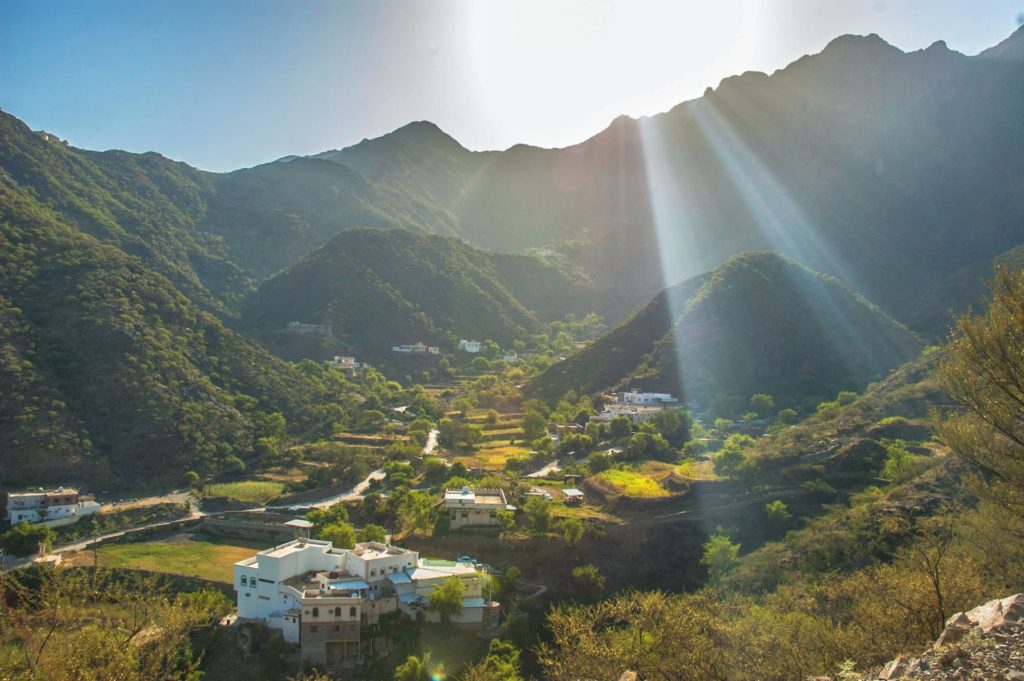 Dubbed "The Arabian Highland" under this development project, Asir's main city is called Abha. The verdant valley breaks the stereotypical desert landscape you might envision when talking about Saudi Arabia. Sharing a border with Yemen, the region sees the most rainfall in the Kingdom, giving it its rich greenery and floral hues.
Asir National Park is a protected area. It harbours the highest peak in the Kingdom, Jabal Sawda, which overlooks the stunning blues of the Red sea. A cable car ride there is akin to a ride in heaven. Multiple cultural events are celebrated in Asir, including the Flowerman Festival, a festival of cultural celebration and heritage of the area's mountain men and women and their connection with nature
This promising project ought to turn this southern natural haven into a welcoming destination for nature lovers all over.