From the Citrus Festival to Astronomical Shows, Saudi's Al-'Ula Prepares its Winter Festivities
Winter will be quite eventful at Al-'Ula. Under the slogan "Al-'Ula Moments," four unique festivals will kick off in December and resume till March in the gorgeous landscape.
The main and reoccurring festival of the four "Winter at Tantoura" is back with a bang. Winter at Tantoura is an annual cultural festival based in a UNESCO heritage site anciently purposed to facilitate trade with Egypt from Arabia. The landscape is unique for its ancient architecture, almost resembling the castles carved in mountains at Petra.
Desert X Al-'Ula Visitor Centre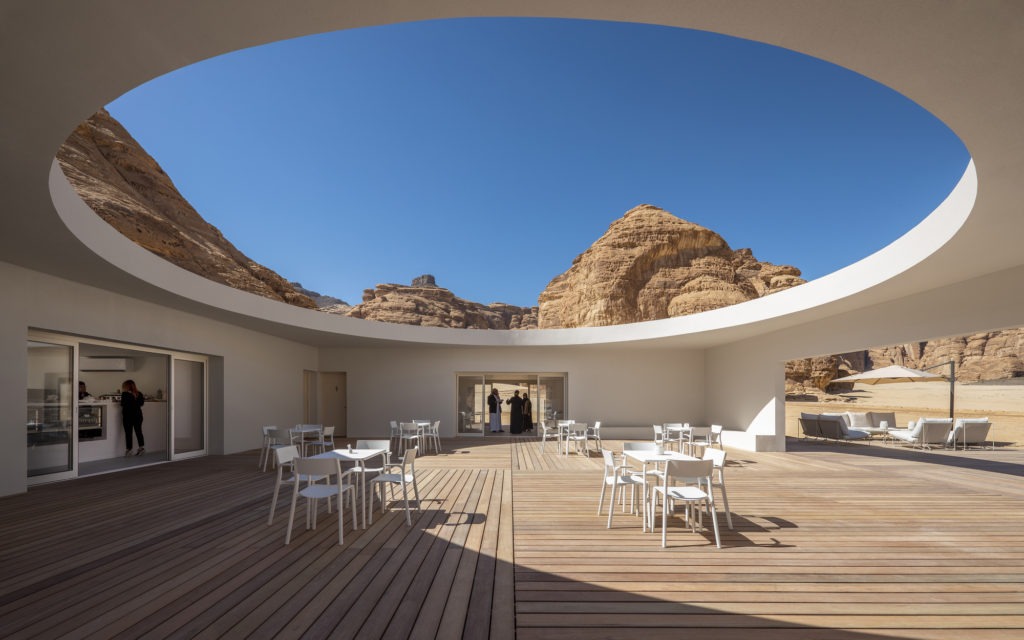 The other three festivals announced on the festival calendar were Al-'Ula Skies, Al-'Ula Arts, and Al-'Ula wellness festival. All these festivals have one thing in common. They aim to provide a haven for culturally diverse arts and practices that are awe-inspiring and authentic.
The duration of the combined cultural events tends to a multitude of venues of admiration. Some of the experiences celebrated include arts, culture, music, nature, heritage, wellness, astronomy, equestrian culture, and gastronomy.
Among the most anticipated for events are the Citrus Festival, the Two Holy Mosques Endurance Race, archeological and astronomical immersion shows at the Old Town, and an haute couture fashion event called Ikmah Fashion Calvary.
Words really fall short when beginning to describe the beauty of the area. To get you excited for the festivals, here's a look at the magic at play.
Nabataean District's Nabataean Theater in Al-'Ula