The highly-anticipated movie, Aladdin, finally hit Abdali's state-of-the-art Prime Cinemas in the center of Amman, Jordan, and fans were ecstatic. Starring Egyptian-Canadian actor Mena Masoud, British-Indian actress Naomi Scott and Will Smith, over 1000 people watched the Disney remake in a screening organized by the Royal Film Commission.
Prince Ali Bin Al Hussein, Chairman of the Royal Film Commission, expressed his immense pride at being part of the production, as the story takes place in the region and was partly filmed in Jordan. Later in an interview with Raya Abirached, Smith called the movie a love letter to the region and one of the best experiences of his career.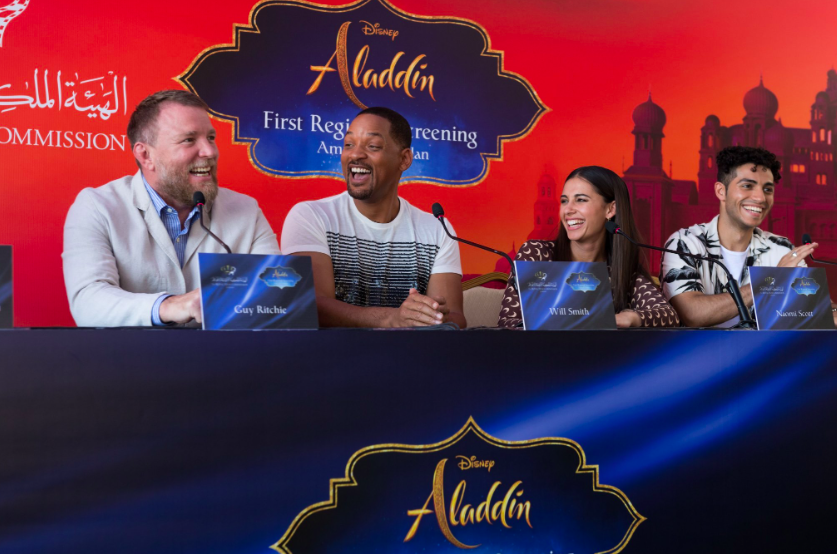 A private screening was held for children at the King Hussein Cancer Center. The patients had the biggest surpirse at the end of the movie with a visit from HRH Crown Prince Hussein Bin Abdullah and the Aladdin cast and crew, including director Guy Ritchie and actors Will Smith, Naomi Scott and Mena Masoud.
The video is just another reason to fall in love with the movie.