The talk of the city this week has been Ahmed Fahmy and Hanna Zayed's fairytale wedding. Alas, all sweet things come to an end when it hits the Internet.
Egyptian actor and groom's brother, Karim Fahmy, shared a photo of his family and like many celebrities decided to cover his kids' faces with hearts emojis.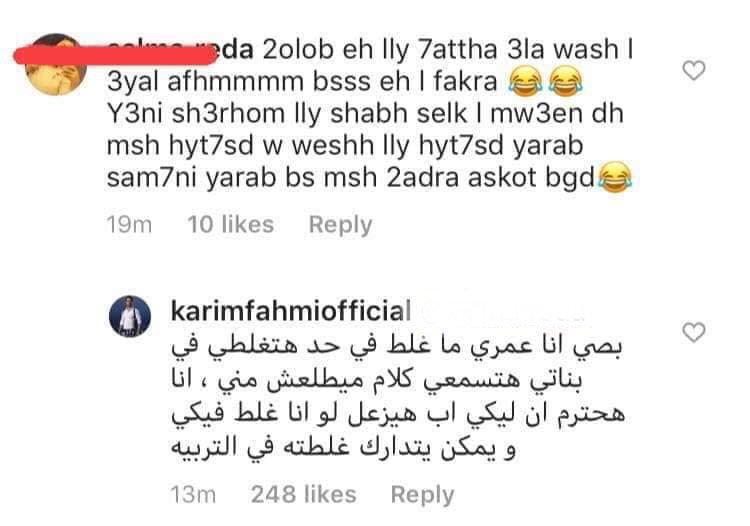 Comments flooded on the actor's post and they were horrible. Everyone gave themselves the right to educate the actor as if they knew any better. However, one comment specifically was a breaking point for the brothers.
A woman – who has now deleted her comment – wondered why Fahmy would cover his girls' faces, adding that no one would envy them as they have ugly curly hair. The actor soon replied that the commenter is out of line and he will not insult her; fearing what her father would think of her.
Yet, that was not the end of it. The actor's brother and newly-wed groom came to his family's defence and all hell broke loose. With a series of endless insults, Ahmed warned commenters about insulting his family. Using obscene language, Fahmy explained that anyone who thinks of insulting a child must be a toxic person.
Karim Fahmy then shared his two cents on social media and explained that he was reminded that many social media users lack manners. Celebrities are aware of haters and cyber-bullying, but people always seem to take things further.
Thankfully, the actor is back to his charming self with his latest humorous post.