After 5 Years of Halt…Dubai Welcomes Its First Ever META Film Festival
Film reel with clapperboard isolated on bright pink background in pastel colors. Minimalist creative concept. Cinema, movie, entertainment concept. 3d render illustration (Film reel with clapperboard isolated on bright pink background in pastel colors
META Film Fest is a new international film festival that will be running from Oct. 27 to 29 at the Vox Cinemas at Nakheel Mall in Palm Jumeirah. The three-day film-packed festival will be launched by META Cinema Forum and is expected to bring new blockbusters, independent, regional as well as local productions. According to What's On, cast members and celebrities from the Arab world, Hollywood, and Bollywood will be making an appearance on the exclusive red carpet.
The festival is held as the first private-sector-and industry-stakeholder-led film festival in the Middle East and Africa, promising red-carpet premieres and an awards ceremony. It comes five years after the last edition of the not-for-profit, state-run Dubai International Film Festival, which ran annually from 2004 to 2017.
What's the significance?
This is the first film festival to take place in the UAE in five years and reflects a resurgence in entertainment activities in one of the fastest-growing economies in the world. Additionally, Leila Masinaei, Managing Partner, The Great Minds Group (organizers of the META Cinema Forum), said:
A selection committee will review all the submissions from around the globe and the final 30-40 films will make it to the festival. Expect at least four to five blockbusters that will premiere with their stars walking the red carpet.

Leila Masinaei via Motivate Val Morgan
The seven award categories include Best Arabic Feature Film, Best International Feature Film, Best Animation Film, Best Documentary Film, Best Short Film, Best Student/Youth Film, and the Film Development Fund award; a feature to discover Arab talent and promote the production of Arabic films according to Cosmopolitan.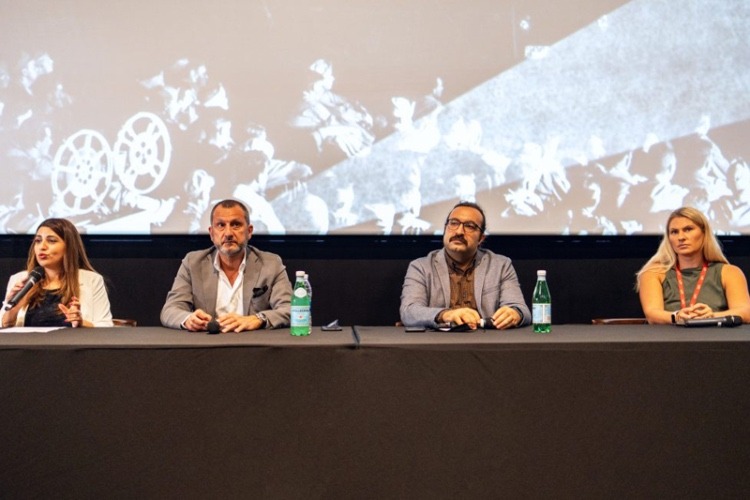 One of the most important aspects of the festival is that due to the festival's location, the event guarantees one of the most diversified audiences present at any festival while giving guests an unforgettable experience in the city of Dubai or as people call it "The Gulf Tiger."